Young Paris's New Mixtape Is A Celebration Of Being African In America
"It's wild 'cause growing up we were laughed at, and now we're being praised."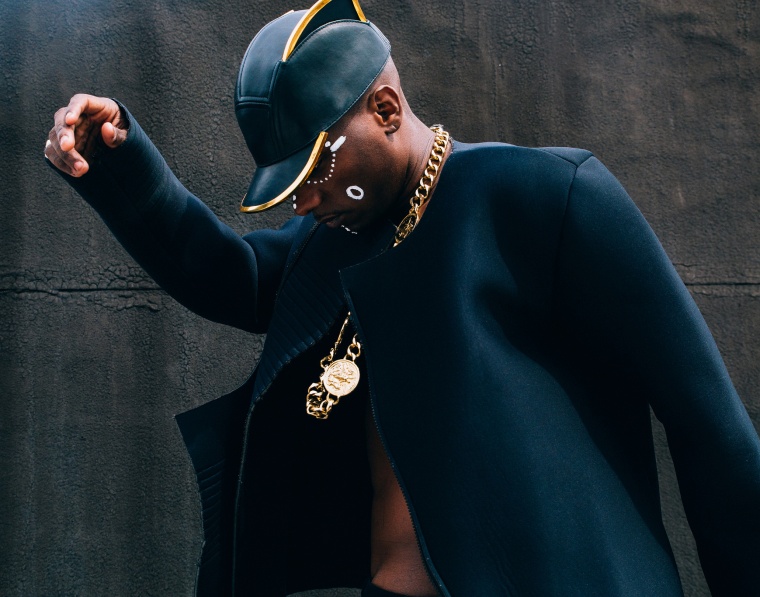 Young Paris, the artist and dancer born Milandou Badila, was born in Paris to Congolese parents. These days, he lives in Brooklyn and travels the world performing his own music, a blend of sounds representing the distinct elements of all the different places he's ever called home. Today, Young Paris is premiering African Vogue, a full-length project co-produced by Ben Bronfman. Its 10 tracks maintain a dancefloor-ready pace, driven by rumbling bass, crisp synths sounds, and rhythms that indeed span geography. And when Young Paris's vocals come in, on songs like "Armed" and "Grow," you'll know exactly what I mean: the influences are many, but the result is wholly singular.
"African Vogue symbolizes the influence we Africans have on pop culture and touches on parts on my life being African in America. We all see this wave of African nflunce pushing more and more into contemporary lifestyle, clubs, and radio to say least," he told The FADER over email. "It's wild 'cause growing up we were laughed at, and now we're being praised. This tape is all about that praise."
Enjoy below, until African Vogue's official release on May 30.