Meet PUP, The Band That Made The Year's Most Fun Rock Album
Four Toronto friends turn the bleakness of adult life into catchy, hopelessly quotable punk.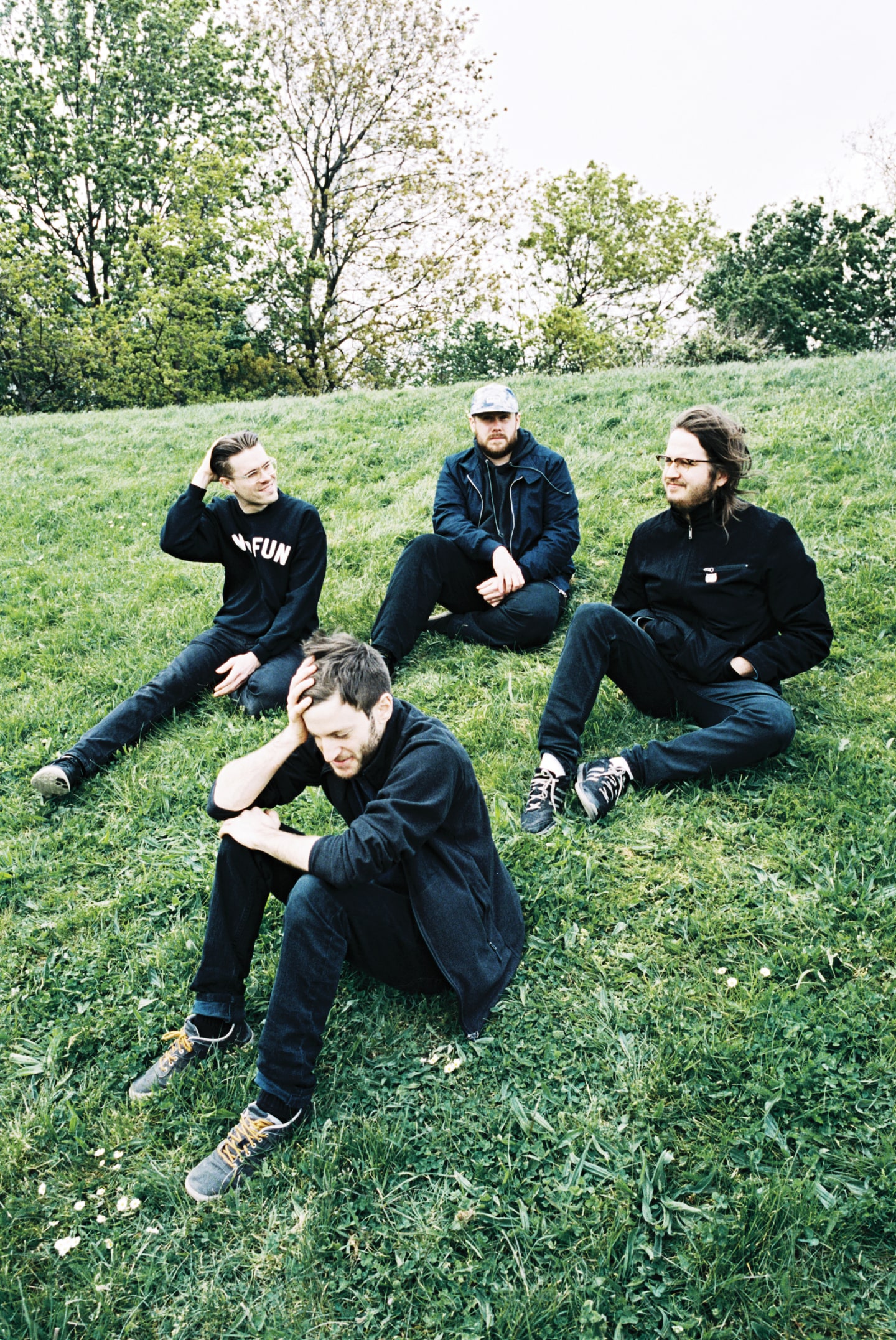 In 2015, Stefan Babcock said goodbye to his pet chameleon. Her name was Norman, and she died after her tongue got infected and had to be amputated. On "Sleep in the Heat," a catchy song from the new full-length record of Babcock's rock band PUP, he sings about their short friendship, from their first meeting on a music video shoot in 2014 to the day he returned to his apartment and she wouldn't wake up. I want you to know that I'd spend every bit of my pitiful savings and loans just to see you again, he sings in a pinched, scratchy tone over a relatively happy-sounding electric guitar melody and his bandmates' background woah-oh-ohs. It's a genuinely heartbreaking song; at its core, there's a feeling of angry helplessness that anyone who has dealt with loss, of any size, will recognize. "My girlfriend was in the studio when we were recording the record," Babcock, who has a sharp jaw and slightly protruding ears, said over Skype from a friend's apartment in Brighton, England. "I remember her turning to Dave, our producer, and being like, 'Stefan finally wrote a love song, and it's for his fucking chameleon.'"
PUP, a four-piece from Toronto, were in the middle of a European tour at the time, for which they played a string of mostly sold-out shows with Philadelphia emo band Modern Baseball. "It was Steve's birthday the other day — he got dickered," Babcock said, meaning drunk. "It was awesome." Steve Sladkowski, who plays guitar in PUP, grins at the memory: "I ate a hash brownie for breakfast and I was fucked up all day." The band is on the road a ton, a lifestyle that suits their rough-edged music, which tends to sound live even on record. But the traveling also causes some unavoidable tension and stress. Their new album, called The Dream Is Over, opens with a song called "If This Tour Doesn't Kill You, I Will," which, with its sing-song melody and hopelessly quotable put-downs like I don't wish you were dead I wish you'd never been born at all, already feels like a classic. "I pretty much voiced these feelings that all four of us have had at one point or another—like the feelings that you have toward your siblings," said Babcock. "At the end of the day, you know you love them."
That borderline familial relationship makes sense considering that three-fourths of PUP — Sladkowsi, drummer Zack Mykula, and bassist Nestor Chumak — have known each other since they were kids in Toronto's West End. Babcock, who grew up in a nearby suburb where "everybody only listened to ska," met them in college. When they all started jamming—first in a band called Topanga, named after the golden-haired romantic lead from the '90s sitcom Boy Meets World, and then later as the decidedly heavier PUP—things just felt right. "Probably within the first month of playing together we all knew that this might be our best shot at doing something real with music," Babcock remembered. Since releasing their self-titled debut, in 2013 in Canada and 2014 in the States, they've been shortlisted for the Polaris Music Prize, nominated for three Juno Awards for their music videos, and played a truly insane number of shows — well over 200 in 2014 alone.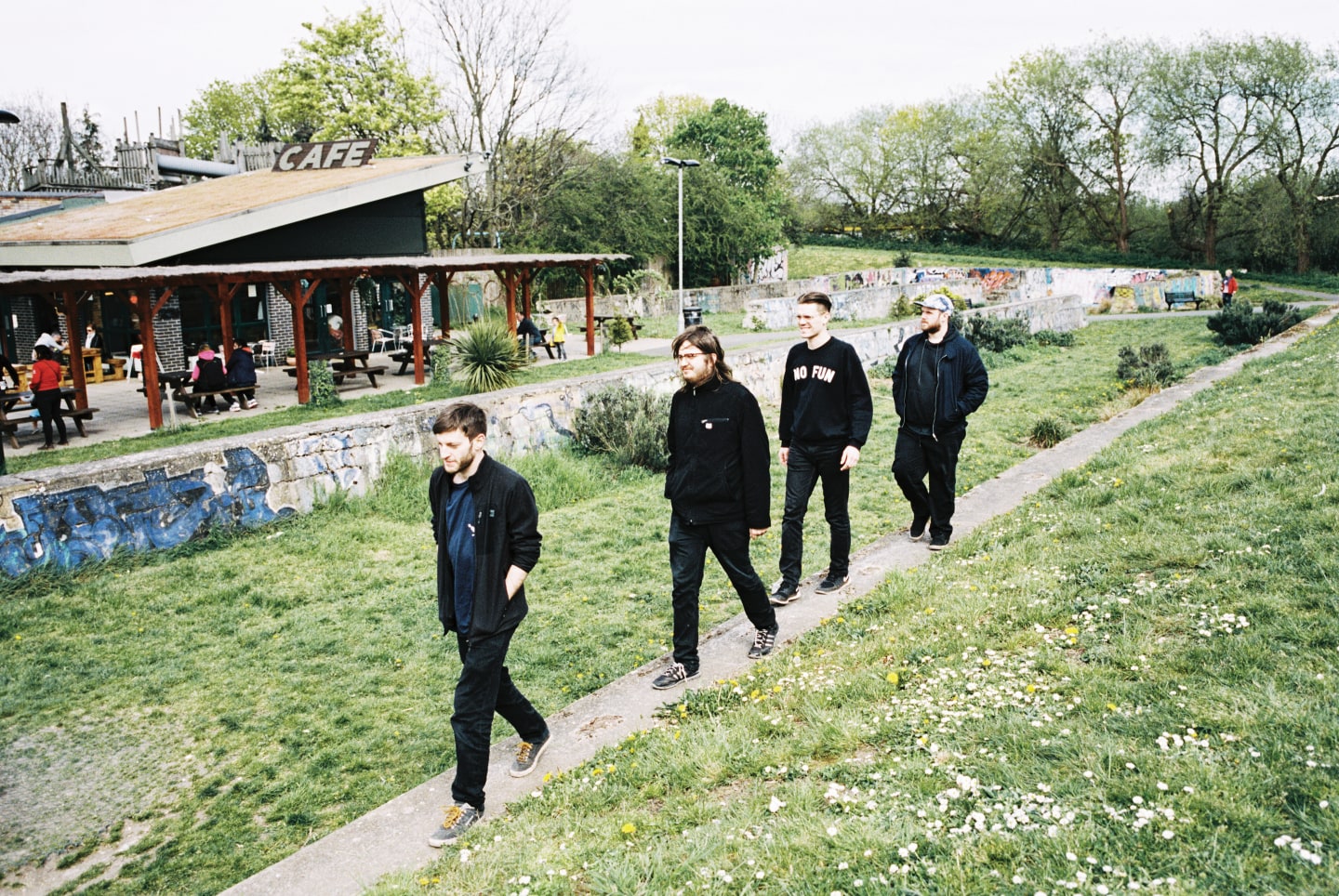 Now all in their late 20s, Babcock and co. are all a bit older than the youth-oriented scene they run around in. Babcock's personal disillusionment with aging is one of the new album's defining themes. Its closing track, "Pine Point," is named for a ghost town in the Northwest Territories that Babcock drove though once. When asked about that song's final lyric — I hope you know what you're doing —which he sings slow and world-weary, like a pop-punk Johnny Cash, he said: "When you're a kid, you kind of assume you're going to have your shit figured out by the time you're 28. And I'm so far from having my shit figured out." While a lot of punk music is centered on the idea of rejecting everything your parents had, the members of PUP seem like the type of guys who might think, Hey, settling down doesn't sound so bad. "I know how to do one thing really, really well, and now I'm almost maybe too old to do it," Babcock said, responding to whether he wants those things: the kids, the dog, the finished basement. "So what's next?"
From The Collection:
GEN F