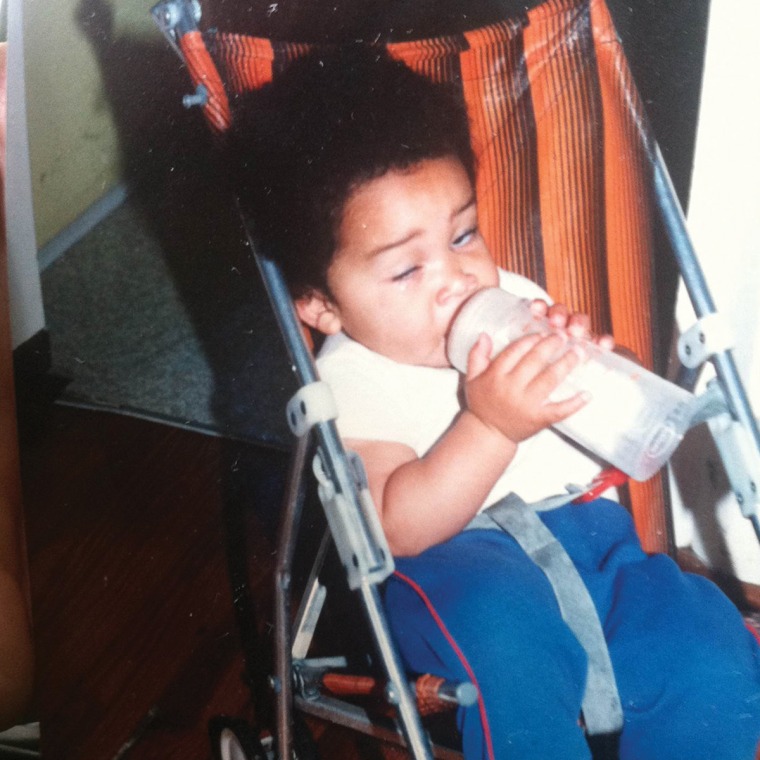 Some club tracks hit the stomach first, swelling into a wave that envelopes the limbs and drowning the senses to anything else but their curling beat. Oakland producer Russell E. L. Butler's new one, "Without Fear," is on that tip (that's him on the artwork above). It's a reflective techno number for dancing on your own in a room full of people — and it was made with a purpose.
"This one is for all the Oakland freaks," Butler wrote in a statement to The FADER. "You brought this out of me and have always helped me come correct, I love you. To all my black, brown, trans, queer, and gay folks, sometimes to resist oppression, all we must do is simply exist. That is the first step. Let us strive to walk without fear."
Opal Tapes will release Russell E. L. Butler's new EP, The First Step, which features "Without Fear," on vinyl and digital on June 1.