How MUTEK Became Canada's Smartest Electronic Music Festival
There's something in Montreal's waters.
The 17th edition of MUTEK is underway right now in Montreal, through June 5. It's Canada's premiere electronic festival, and growing into an international commodity: both as a destination for "techno tourists," and via satellite fests in Mexico and, this year, Japan. MUTEK, which is as much about live, contemporary electronic music as it is digital installation and art, hasn't just weathered the industry-wide pressures of keeping a building and maintaining a fanbase; the fest also rode out the EDM boom of the past few years, and holds strong amid the proliferation of festival culture around the world. And this year, as the about page on MUTEK's site states clearly, the festival is taking a stand with its programming by ensuring the participation of "more women than ever."
Last weekend, the panel at one of MUTEK's pre-festival virtual reality salon was anchored entirely by women. That's something that Patti Schmidt, one of MUTEK's three programmers, thinks people don't believe can even happen. While she's clear that she believes in co-ed spaces, Schmidt suggests that balanced gender representation isn't just indicative of good politics, it makes things more interesting for everyone.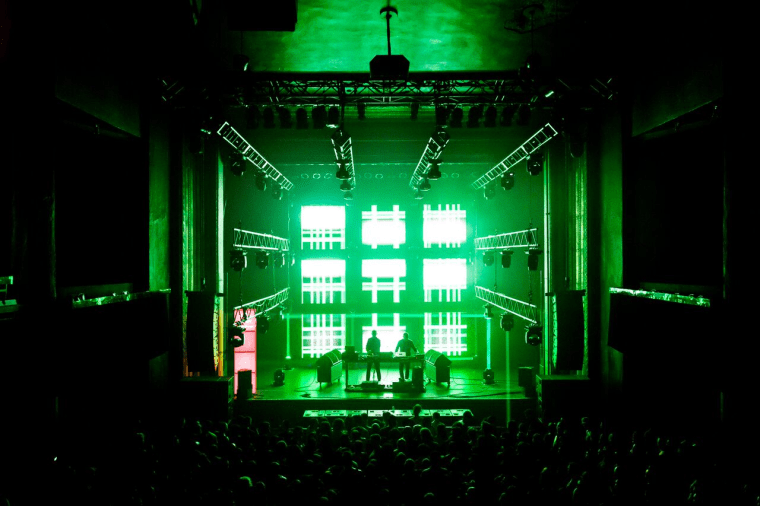 What would you say defines MUTEK's role in the Canadian musical landscape?
PATTI SCHMIDT: I've been involved as programmer since 2008, and before that I was the host and executive producer of a CBC Radio program called Brave New Waves, which existed from 1984 until 2007. I was airing full-length concerts by MUTEK artists that we would collect during the festival, so I've been to every edition. It's the nature of instrumental electronic music to have a regional flavors, but it also travels the world. And so it [brings] a lot of Canadian and Quebec artists into the world because it's not ye-ye or pop music, which is linguistically restricted.
So Montreal is part of what makes MUTEK unique.
It's a historically cosmopolitan place: the confluence of the Saint Lawrence River, opening into the Great Lakes and North America. It's the meeting place of cultures. There's [a culture of] new media and technology that goes back to Expo 67, where futurism was really brought into North America. Jeff Mills talks about coming to Montreal in '67 with his family, after the riots in Detroit, and having a revelation about the future. There's the spirit of strange French-filtered futurism that lives here: Cirque du Soleil, the video game scene, Softimage who invented the special effects for Jurassic Park, and the Moment Factory, who do all the big halftime shows. That's the context that MUTEK has always existed in.
There's a thing that happens when you're in a crowd of just a thousand people, and not everyone knows what's going on, or who it is, but they trust each other and the experience.
Are there pressures on MUTEK to grow into something more mass-friendly?
It's grown, but I feel like it's still niche music and culture. Modeselektor, who came to our festival in the early days, has gone on to Coachella hype. That's fine, but I think there's still a ceiling on the scale of things. There's a thing that happens when you're in a crowd of just a thousand people, and not everyone knows what's going on, or who it is, but they trust each other and the experience. There's great value in the audience that we have, but they're also people who can't be delivered to sponsors without some skepticism. And that's something to be sensitive about. The EDM crowd is not our crowd. There might be a tiny percentage that broke off and somehow ended up here, but we're not in competition with those giant festivals. I wouldn't find great value in trying to trick people who want to see Swedish House Mafia into seeing Fennesz.

I wonder how much discovery actually happens at big festivals these days.
It must be something like only 10 percent of people who are going to care by being curious. It's a small number of people who go down the rabbit hole. People like what they know already; the feeling they get from that is the feeling they want to go back to. But also travel has enabled discovery; jet travel to Montreal, even 10 years ago, was not as frequent as it is now for big European DJs who come to Montreal all the time.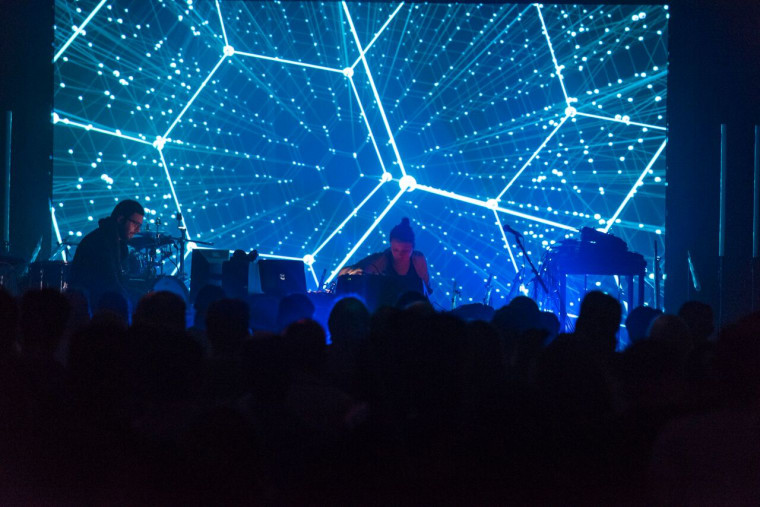 What role does MUTEK play in cultivating a Canadian scene?
Since we're government funded, we're mandated to pay attention to this and we care about it. There's been quality producers and DJs and artists here — a very disproportionate amount of high quality, given our population and given the lack of city centers to explore this kind of music. Montreal has advantages over other cities. I see a lot of Vancouver kids who keep coming over here, this little wave, and I think it has to do with less restricted nightlife.
I hear you on the specificity of the MUTEK experience, but there are big Canadian acts that have never been part of it… Kaytranada, Grimes, etc...
Because we're not a funnel for everything. And not everybody is available at any given time either. Sometimes things might be more of a pop-and-rock kind of framing that is served elsewhere. We survey the scene and care about cultivating things — but not everybody goes through. I mean I wanted us to have a policy where there's at least one woman on every paying stage. It worked out this year.
Why was that important to you?
I was already aware that I was a woman in a very boy-world; I'm very critical of boards and how they come to some unconscious consensus of who's good and who's not. And I'm super sensitive to ghettoizing women. I feel like I've been on this same female panel my entire life and there's no answer on how to fix it. But actually, there's only one answer, and that is when you're in power you have to use it. If you have diversity on your stages, then that brings diversity to your audience. No offense to anyone who has played at the festival, but we have put a lot of mediocre men on stage, so we can afford to put a lot of mediocre women on stage as well. Everyone calm down. Ultimately, I believe in co-ed everything.