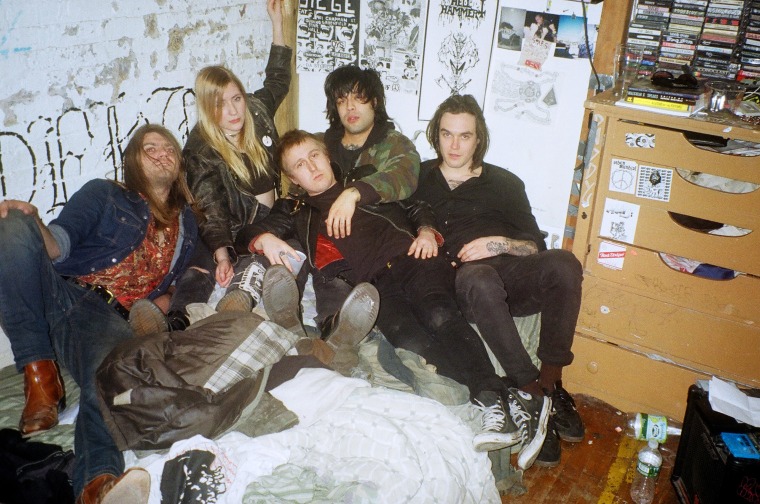 Imagine being in a band so cool that Dan Stewart from Total Control writes your official album statement. Cheena — which features members of Pharmakon, Crazy Spirit, and Hank Wood & The Hammerheads — is on that level. After releasing a few really good songs that channeled rock outsiders past, the entirely New York-bred five-piece is about to drop a full-length called Spend The Night With....
Today we're premiering "Car," that release's first single. It's a sweaty summer jam for sure, built from greasy guitars and boozy lyrics and some old school American guitar-rock sleaze. Get in my car I'll take you home, it goes, charging along like the personal theme song for a bad boy from a Joyce Carol Oates short story. According to Stewart's statement, the whole record is "a soundtrack to nights where revelry and lust are never isolated from poor decisions and vanity." Sounds like summer in New York to me.
Spend The Night With... is out August 5 on Sacred Bones.
Album art: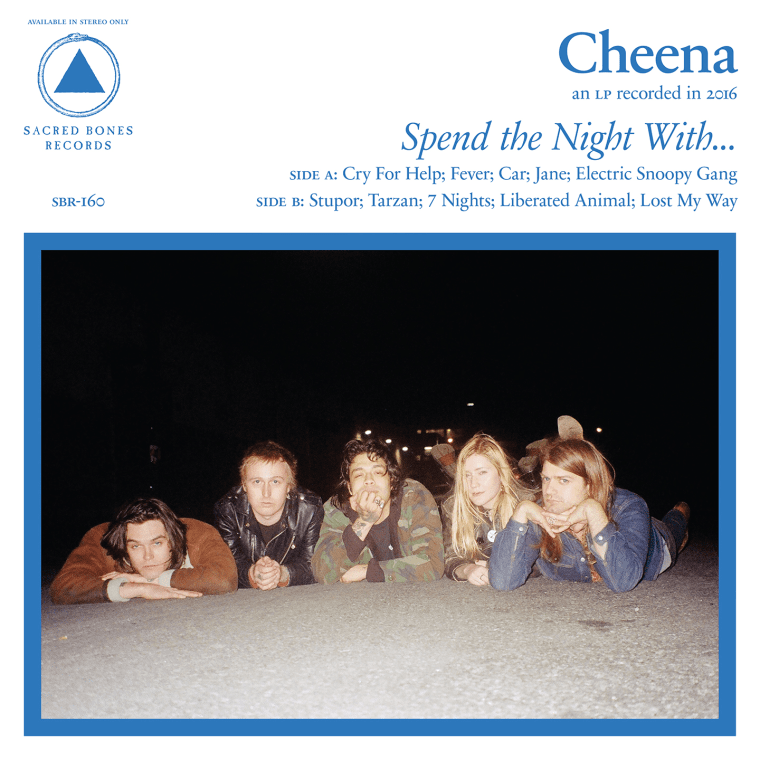 Track list:
1. Cry For Help
2. Fever
3. Car
4. Jane
5. Electric Snoopy Gang
6. Stupor
7. Tarzan
8. 7 Nights
9. Liberated Animal
10. Lost My Way
11. M.E (Bonus Track)
Tour dates:
Jun 9, 2016: Brooklyn, NY @ Palisades (w/ Institute)
Jun 17, 2016: Brooklyn, NY @ Union Pool
Aug 12-14, 2016: Los Angeles, CA @ Berserktown III @ Teragram Ballroom