Mabel Is Neneh Cherry's Daughter, But She's Finding Her Own R&B Groove
This 20-year-old artist fuses a low-slung '90s swagger with a soulful pop sound.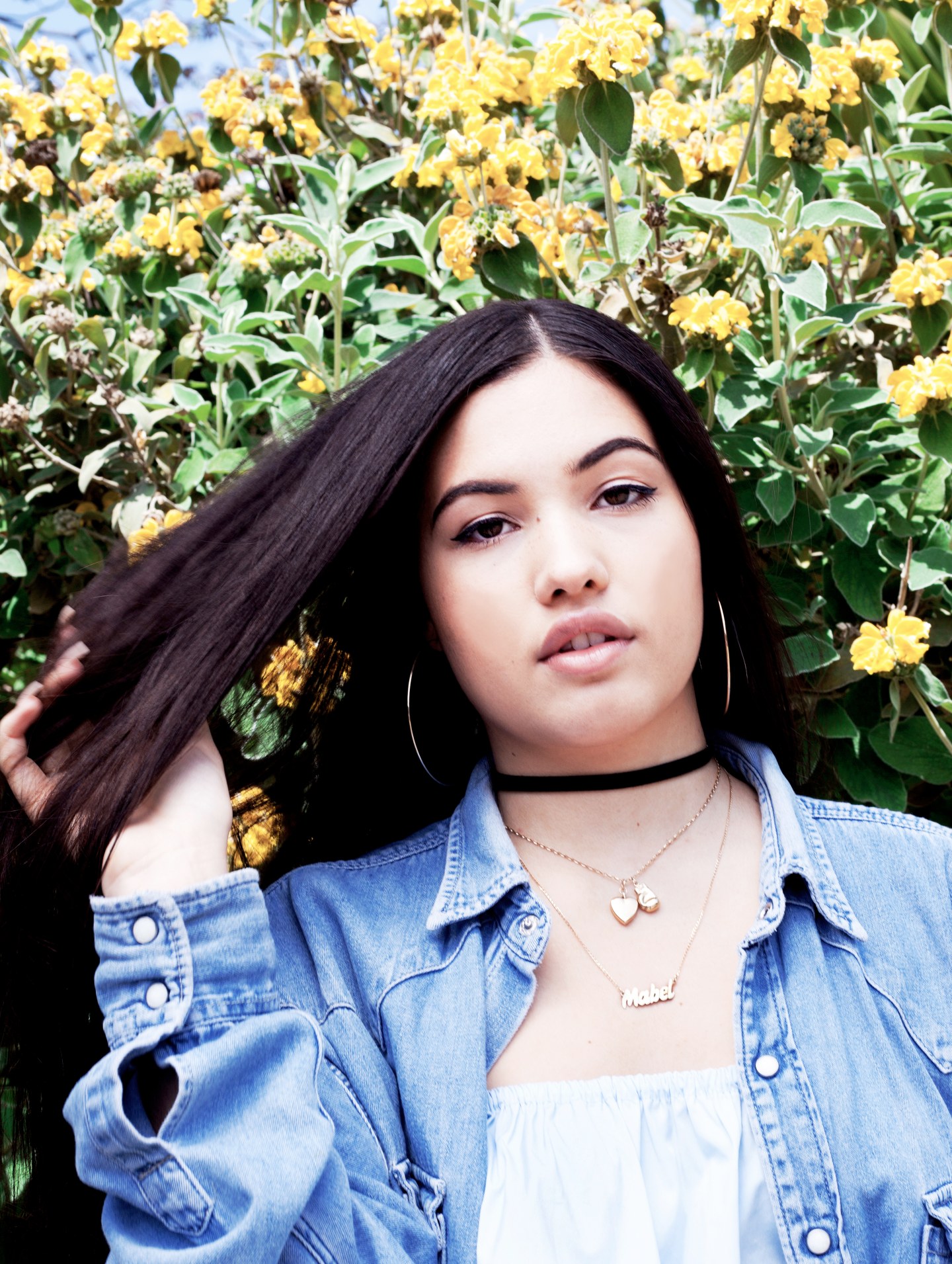 Despite being the daughter of iconic, genre-defying singer Neneh Cherry and Massive Attack producer Cameron McVey, Mabel was convinced she didn't want to be a musician at first. Though the 20-year-old artist was always interested in music, she defiantly wanted to prove wrong all those who expected her to follow in her mom's footsteps. Luckily, she came around to the idea, and in the past year has crept on to the U.K. music scene with two singles that might be some of the best R&B to come out of London in recent memory.
Born on a mountain in Malaga, Spain, Mabel spent most of her early childhood in London before moving to Stockholm at 15. In the Swedish capital, she undertook a three-year course in songwriting and production at the country's acclaimed music school Rytmus, where pop artists such as Robyn and Tove Lo also honed their craft. Moving back to the U.K. a couple of years ago, she found her creative home, working with producer Josh Crocker to finesse her training in pop songwriting with her two main musical influences: low-slung '90s grooves, and beats-led London sounds.
With her childhood spent drifting between cities and schools, perhaps it's no surprise that Mabel's songwriting deftly captures how life, and relationships, can turn your world upside down. Her first track, summer 2015's "Know me Better," is a tender admission of the loss of control when you're falling for someone. Talking to The FADER last year, she spoke of how this vulnerability made a neat metaphor for her career: "Putting music out is a scary thing, and this song is about exposing yourself." In the video for her second single "My Boy My Town," she sang over rolling beats about what it means to compromise in a relationship, whether it's with a lover or a city you've returned to.
Reached by phone on a sunny April afternoon, Mabel was enjoying a rare midweek day off and still in bed. Having just wrapped a U.K. tour supporting British band Years & Years, she was keeping busy writing and recording her upcoming album for Polydor. For the release, she's been working with U.K. producers Kid Harpoon (Florence + The Machine, Jessie Ware) and Joel Pott (Shura, George Ezra), and Mabel's genuine excitement for what is yet to come was palpable through her effervescent speaking voice. This, combined with her openness and constant laughter, made talking to her feel like being on the phone to a friend.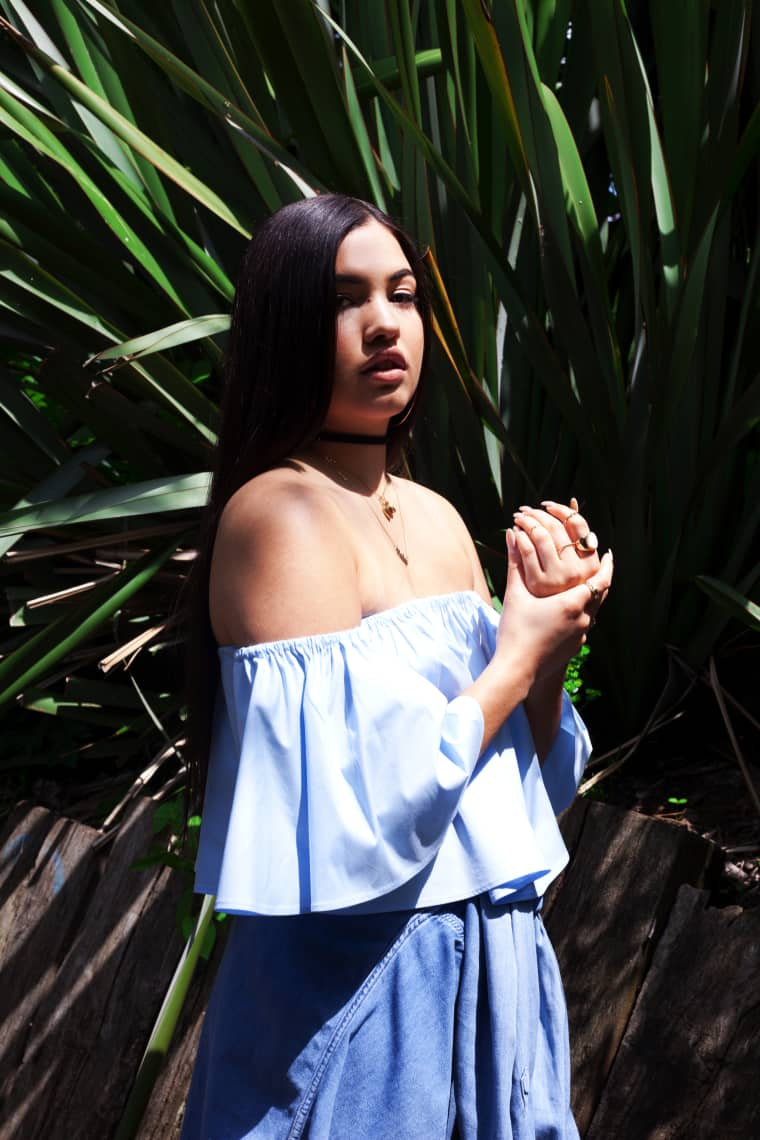 What was it like growing up with musician parents?
I lived wherever my parents felt like making music, which had its ups and downs — I've had to move schools, but I've also seen a lot of amazing places and been on tour with my parents. When you're a kid you don't really reflect on the environment that you're in, you just think, 'Everybody's life is like this.' It was just natural for me. I've always been on tour buses and I can sleep really well on planes and in cars. It was really good practice in a way.

You studied music production in Stockholm — what was that like?
It was a singer/songwriting course. So it was production, theory, and singing lessons. I learnt a lot at that school, but I felt a bit trapped — Sweden is quite conformist. Everyone there was playing guitar and writing indie music, and I just wanted to make R&B. I think Sweden is so good when it comes to pop music, but moving to London I definitely felt freer.
"Reading has definitely played a very important part in my life because it meant I was always fine on my own."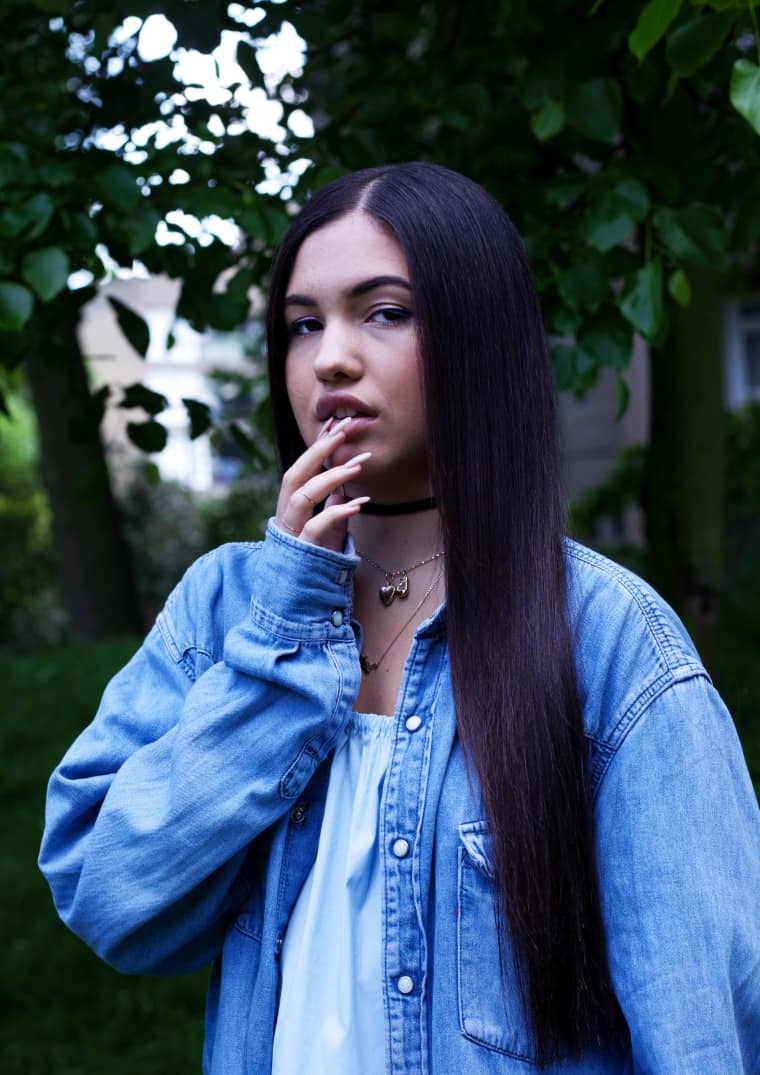 Which musicians do you rate at the moment?
Kehlani is so refreshing in terms of R&B. In the '90s and early '00s, there were so many strong female R&B singers, but I feel like at some point there was a weird dip where it became really male-dominated. The fact that Kehlani showed up and is bossing it is amazing, it makes me so happy. I'm the biggest Drake fan — my favorite is "Tuscan Leather" because it's like three songs in one, and for somebody that's obsessed with keys, the outro has the best keys ever.
What inspires your personal style?
My mum is one of my style icons! She has so many amazing vintage things in her wardrobe, but she still also looks really good in a tracksuit and trainers. For me, style is about balance. I would never wear a dress with heels; if I wore a dress I'd wear it with trainers. I think what you wear changes the way that people see you and it can give you a lot of power, so I've always been really into style and clothes. Rihanna's style is amazing, she always smashes it — she pushes the boat out but it's always so effortless. I never want to look like I've spent hours choosing an outfit.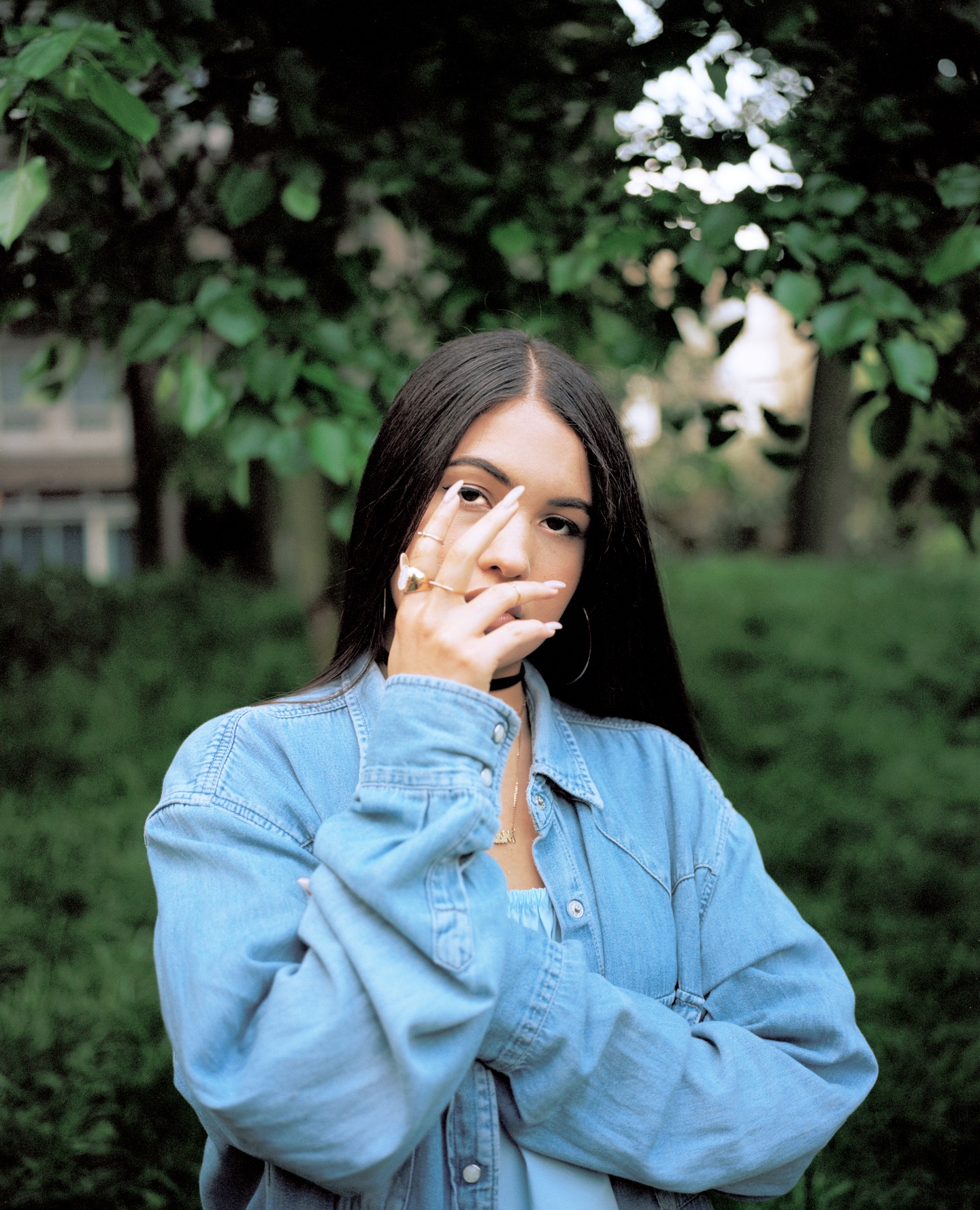 "I'm addicted to heartbreak — the bad stuff always makes good music."
What do you like to do when you're not making music?
I read a lot. I taught myself how to read by listening to talking books when I was really young. Reading has definitely played a very important part in my life because it meant I was always fine on my own. I'm always reading like, three different books at once because I decide every book is "the one," and then I find another "one" like an hour later. I really like Donna Tartt — I've just started The Little Friend — and two of my favorites are Americanah by Chimamanda Ngozi Adichie and Special Topics in Calamity Physics by Marisha Pessl.
What do you hope to achieve?
Right now I'm just trying to focus on making an album that I'm actually happy with, because that is way harder than I thought it was going to be. I want to make a proper album like the ones I grew up listening to: The Miseducation of Lauryn Hill, The Writing's on the Wall...they all have these little interludes and as albums they tell a story and that's really difficult. I'm not interested in having an album full of singles, I think B-sides are really important too.
Anything inspires me to write. I'm one of those annoying people that's always writing stuff down. Like in the middle of an argument I'll be like, "That's great, I need to write it down!" My friend has this theory that I'm addicted to heartbreak — the bad stuff always makes good music.