Meet Bibi Bourelly, The Huge-Voiced Songwriter Who's Ready To Be Famous
Catching up with the multi-talented artist behind Rihanna's unapologetic hits.
In April, two weeks before the release of her debut EP, Bibi Bourelly posted an Instagram with the caption "My life." It's a 15-second video, and it finds her sitting at a piano, in a space that looks more like a classroom than a studio, frantically asking a woman who was already two steps out the door to let her finish. "Let me just record this one thing," she whines, like a child in the backseat begging for a bathroom stop during the long stretch of a road trip. In another video she posted, recorded just seconds later, she riffs a couple lines of a hurt-sounding ballad: Unworthy, beat down, and dirty, she sings in a low, smoky voice.
"It's all impulse," Bourelly, who is 21 and swears a lot, said over the phone earlier this summer about her songwriting style. She was at her home in North Hollywood, stoned, and hanging out with the British rapper Little Simz. "What I saw on a certain day, or what moved me last week — it comes out in a song," she said. "It subconsciously comes out."
Born in Germany's bohemian capital to two creatives, Bibi grew up splitting her time between Berlin, where she would make up songs with her father, a noted jazz guitarist, and Washington D.C., where she stayed with family after her mother passed away in the year 2000. That's where she graduated from high school, albeit somewhat begrudgingly. "You know how you hear some people sing and you're like, 'Oh yeah, no—don't sing. It's not for you,'" Bourelly explained. "That's the way I am with school."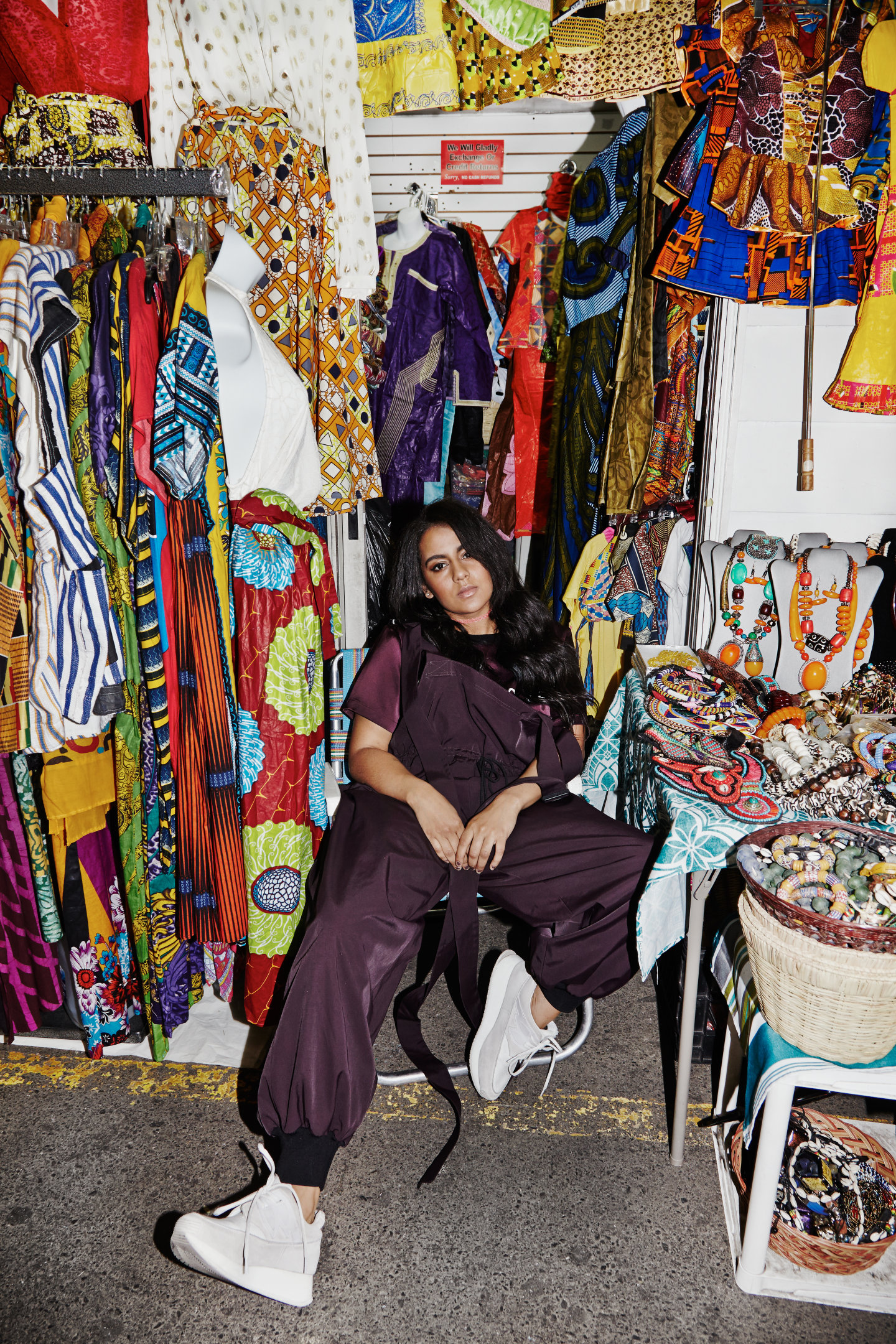 "I'm not trying to be overly fucking real, or be an entertainer. I'm trying to fucking preach openness and unity and shit."
In 2014, at 19, Bourelly moved to L.A., where she crashed with a producer named Paperboy Fabe, who secured her a meeting with Kanye West. "We were eating fucking Caribbean food, talking about some other shit," she explained last winter on a visit to New York City. "We got a call: 'Yo, we want you to come in and write for Rihanna,' and I was like, 'Word. Sick.'"
Bourelly has songwriting credits on four of Rihanna's recent songs, including "Bitch Better Have My Money" and the teary-eyed ANTI ballad "Higher," which finds Rih sounding her absolute best, singing already iconic lines like this whiskey got me feeling pretty. She's also written tracks for Selena Gomez and Usher, and made an appearance on Lil Wayne's 2015 album, Free Weezy. "I worked really hard, and I got really lucky," she said, reflecting on her first two prolific years. "I never really labeled myself as anything," she said. "I was always creative, and I became successful kind of instantaneously."
Bourelly, a gifted singer and performer, writes affecting songs for herself, too. She self-released her first solo single, "Riot," a defiant acoustic anthem, right around the time "Bitch Better Have My Money" was breaking through to the Top 20. The songs on her debut EP, Free The Real: Part #1, which Def Jam put out this spring, are largely ready for radio, with classic rock & roll underpinnings. There are loud guitars and swinging rhythms, almost like Alanis Morissette. But Bibi's confessional rock songs are different, too: she sings with a hip-hop lilt that's a little tipsy, and full of soul.
Mostly, the songs Bourelly keeps for herself are alike thematically: they are fueled by indignation. She believes in herself a lot and wishes the world would hurry up and believe too. "I'm not trying to be overly fucking real, or be an entertainer," she said. "I'm trying to inspire people, I'm trying to move forward, I'm trying to fucking preach openness and unity and shit." This sounds kind of flippant, but maybe she's just tired of being asked about her ambitions. To Bourelly, singing and songwriting aren't things she wants, they're more like reflexes. It's like in that "My life" Instagram video: she has songs inside her. Some will be radio hits — for herself, and for others like Rihanna — and some will just live on her feed, fragmented forever. But one way or another, they're gonna get out.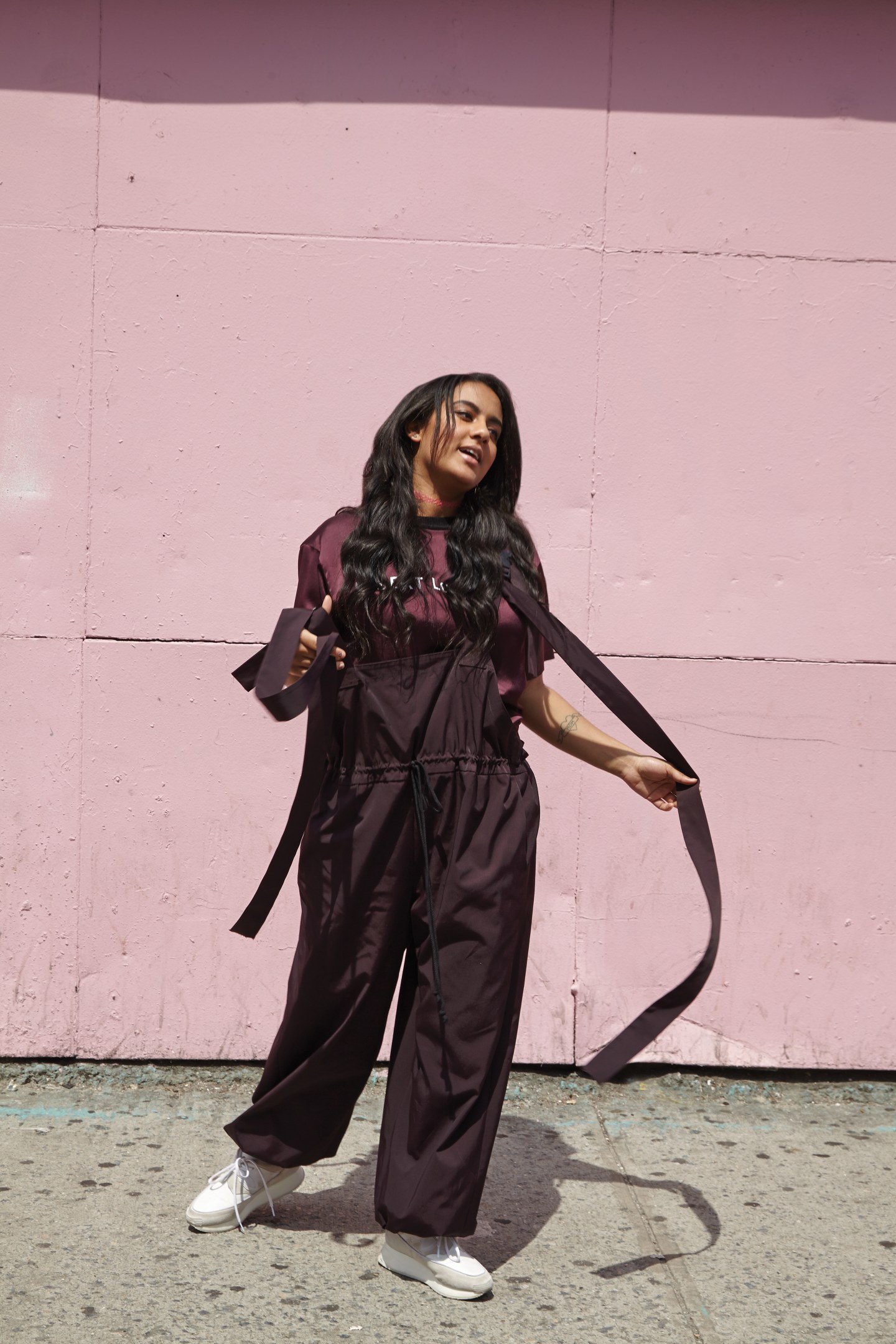 From The Collection:
GEN F