Guiddo Preps Us For His MoMA PS1 Set With A Breezy Dance Mix
The Polish-born, Shenzhen-based DJ/producer presents his favorite tunes from all over the world.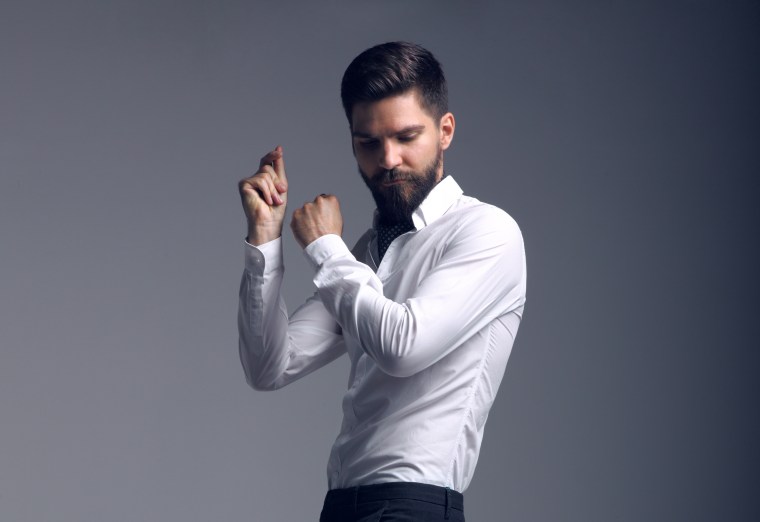 Guiddo, real name Tomasz Switala, has shared an exclusive mini-mix with The FADER ahead of his U.S.A. debut at June 18's MoMA PS1 Warm Up session. Masterfully eluding a single genre, the mix is comprised of a variety of global dance tracks (Switala has lived in Berlin, as well as Warsaw and Shenzhen, and, after this Saturday, will have played clubs on three continents), each tinged with its own lilting melody and all led by a constant, thumping bassline. Guiddo cites his main influences as jazz and flamenco, and his love for adventurous rhythms is clear, infectious, and guaranteed to get you out on the floor.
Over email, Guiddo walked us through his selections: "I like to keep my longer club/festival DJ mixes fairly eclectic and switch things up from rare grooves and disco to deep house. This mini-mix starts with the still fresh and very beautiful track by Of Norway (with Linnea Dale & Preben Olram), segueing into the housey Homeboy & Pytzek remix of KiNK's 'Leko,' veers into indie with COMA's 'Les Dilettantes' remixed by Roosevelt, then edges into the dreamy psychedelic soundscape that is Hans Berg's 'Tucan Fever,' and finally ending up with the jazz-inflected 'Vulgarian Knights' by Feindrehstar, giving a hint of the possible direction the mix would go in if [it] was longer. You might even catch me mixing some rare acid techno grooves at Warm Up!"
Guiddo opens this Saturday's MoMA PS1 Warm Up concert. Head here for more info, and get down early.
Warm Up lineup: June 18
Danny Krivit / 718 Sessions + Body & Soul / New York, NY
Honey Soundsystem / Honey Soundsystem / San Francisco, CA
MHD (LIVE) / Artside / Paris, France
Nancy Whang / DFA Records / Brooklyn, NY
Kenton Slash Demon / Future Classics / Copenhagen, Denmark
Guiddo / Beats In Space + Luv Shack / Warsaw, Poland + Shenzhen, China