Tyler, The Creator Breaks Down How His First Ever Runway Show Came Together
And talks about the fragility of black masculinity.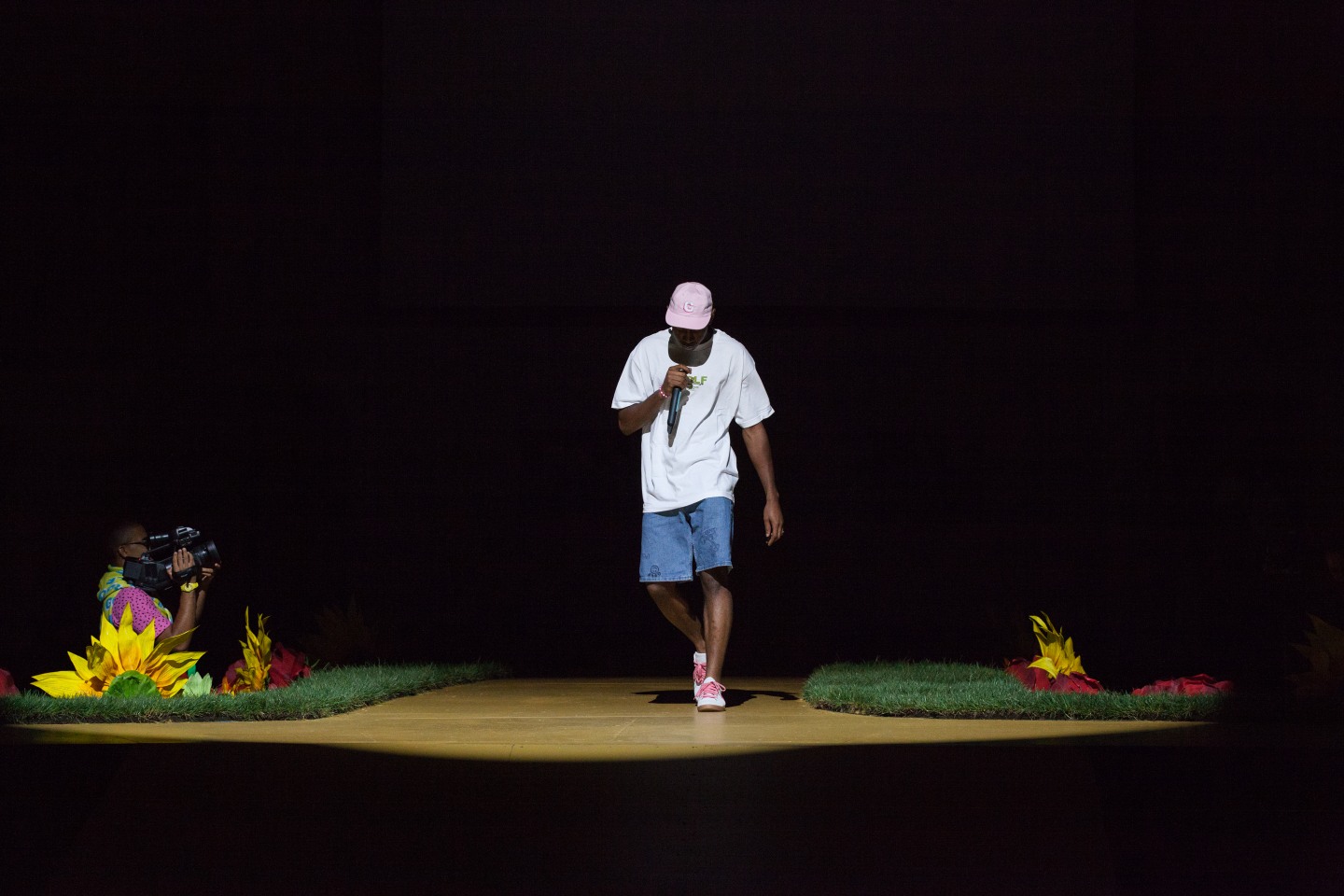 Things come easily to Tyler, The Creator. Things like conceiving and creating a giant, rotating, surreal set that flanks a skate ramp-inlaid fashion runway, as he did this past weekend for his clothing line Golf Wang's show at MADE LA. Over the phone from Los Angeles, I could practically hear him shrug when I asked how he put the show together: "I just wanted a coffee mug sink and a skateboard table," he said. "It wasn't an aesthetic I was going for, I just thought it would be cool to make." Like, what, your brain doesn't also work this way?
Here, following his successful debut runway presentation, Tyler, The Creator talks about the importance of trying new things, and responds to the tragedy in Orlando.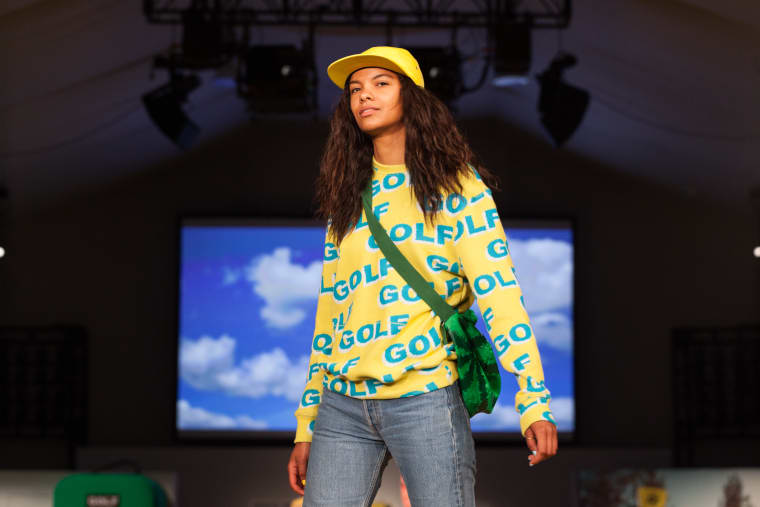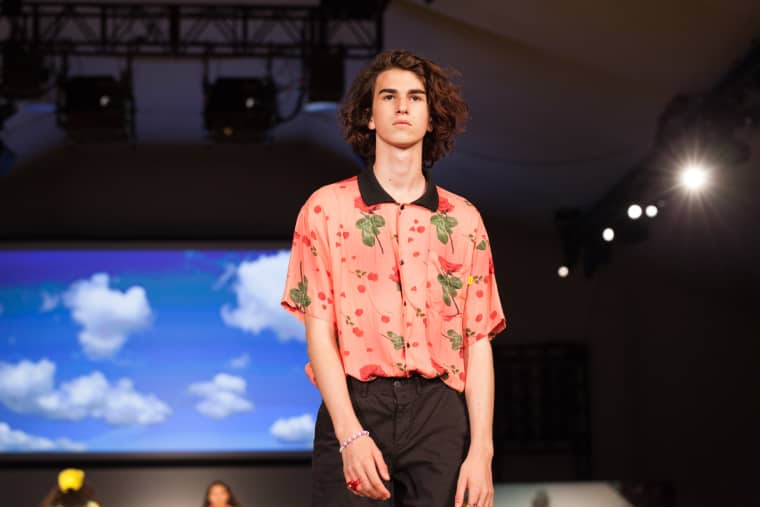 I just wanted to show people, you don't have to follow any fucking rules, you can literally do whatever you want.
I watched the show through virtual reality glasses. How did it go from your perspective?
It was tight. I liked it a lot. It went well, everyone liked it. Overall, I wasn't nervous, but with anything that anyone does that's brand new, or foreign to them, there's always that feeling of Oh shit, I don't know what the fuck I'm doing. I knew it was gonna be sick regardless, even if you hate the clothes or love the clothes, the effort that I put into it was undeniable. Nobody would be able to say I didn't kill it when it came to the effort.
The set was like a colorful, completely realized universe.
I was just inviting people to my world. Most fashion shows just happen in a weird little room and people just sit in a very calculated way to make a technical runway and people just walk back and forth. And that's it. I just didn't want to look like the other guys. I've never been to one, I just looked it up. I just noticed they were all the same thing — except Chanel's has cool set designs. I give Chanel props, and the last Louis Vuitton cruise [show]. But other than that they're pretty boring.
Were there any unexpected hurdles, anything you didn't anticipate?
Everything went well, except when I came out on my dirt bike, it died when I got to the front. And if you re-watch the video you can see I just got off it because it just stopped going.
Did you rehearse a lot leading up to the show?
We rehearsed like three times on Thursday, three or four times. With the walks and stuff, and then Friday I went to Tennessee [for Bonnaroo]. Then Saturday morning we did one run-through and that was it.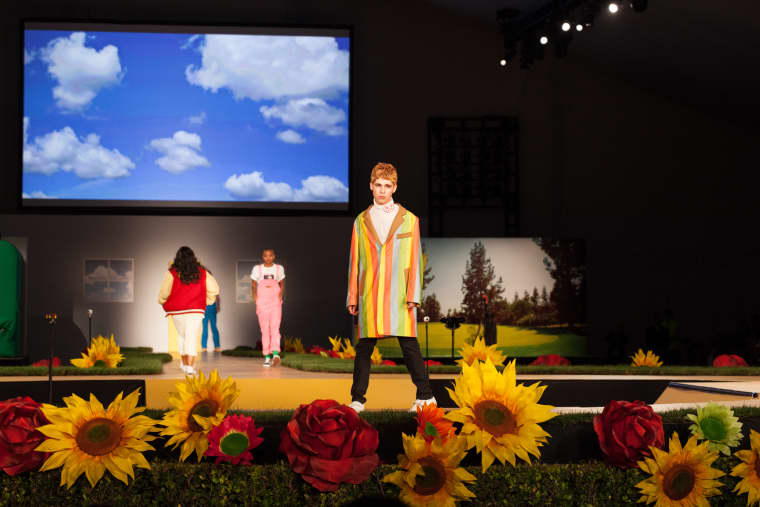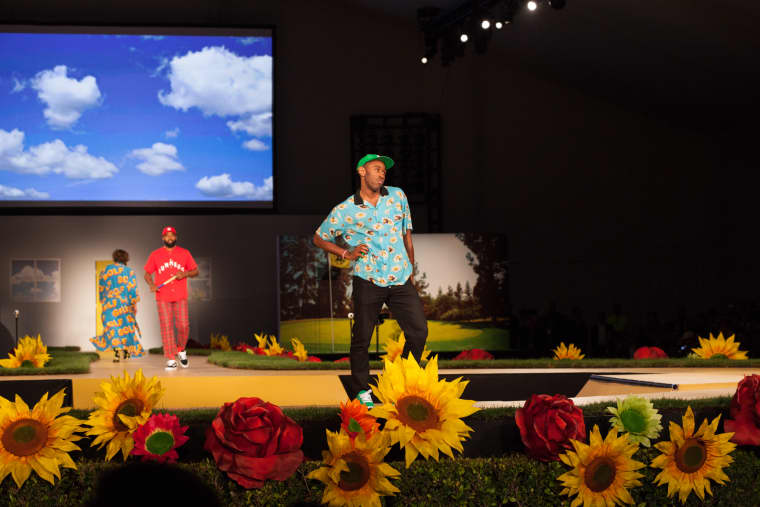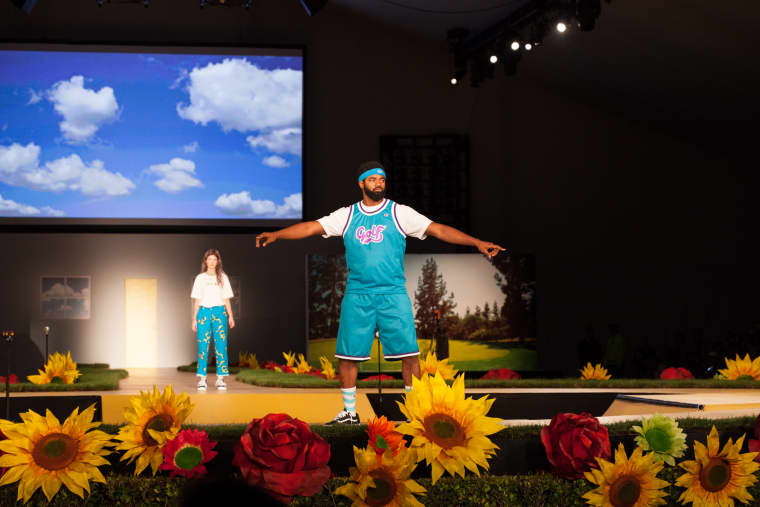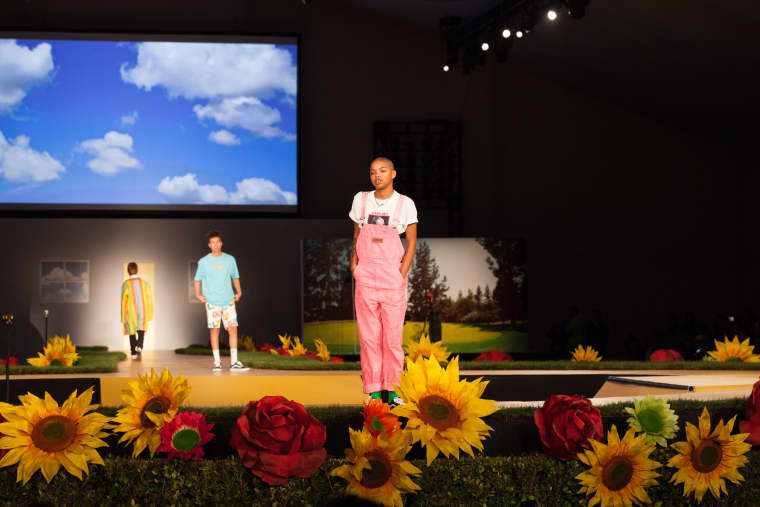 In your speech after the show, you talked a little bit about not adhering to traditionally held views of masculinity, and it made me think about our Rae Sremmurd cover where they were leaning on each other. Some people got really intense on Twitter, calling it out for being sus or wrong.
The black community is very fixated on that hard masculinity, they always gotta be hard and fucking tough. I was never really a tough guy, I don't like sports, I have some feminine mannerisms. The reason why I was just saying that is because society always tries to box everything up, and you always have to be one way or another. I just wanted to show people, you don't have to follow any fucking rules, you can literally do whatever you want. And that's all I was really trying to say. You don't have to be the tough guy all the time. And [the reaction to the cover] goes to show I'm on the correct side. They're brothers, it's not even a sus photo, but the black community, everything is sus or gay or that's not fucking hard, and we like face tats and gangbanging. Like, nigga, no, not everyone is like that. It's kids who's probably growing up and don't know themselves yet or have the strongest self esteem so they're trying to fit, and hopefully they can see people who are successful and not following the "always have to be masculine, threatening, and hard" way of life.
The tragedy in Orlando happened the same night as your show, which is such a diametric opposite to this kind of narrative of love and inclusion you were talking about.
That really sucks. We literally got off stage, everyone in a good mood, I hadn't checked my phone, we were ready to go eat, and that was literally all over everything, we were like, "What the fuck, that's crazy." People caring about stupid shit man, like why do you care. Let niggas do they thang, they trying to put it in a box. And then if you're not in the box that they like, then you're wrong and they wanna blow you up and shit. Niggas is crazy, man. But I'm trying to stay happy, stay positive. I hate watching the news.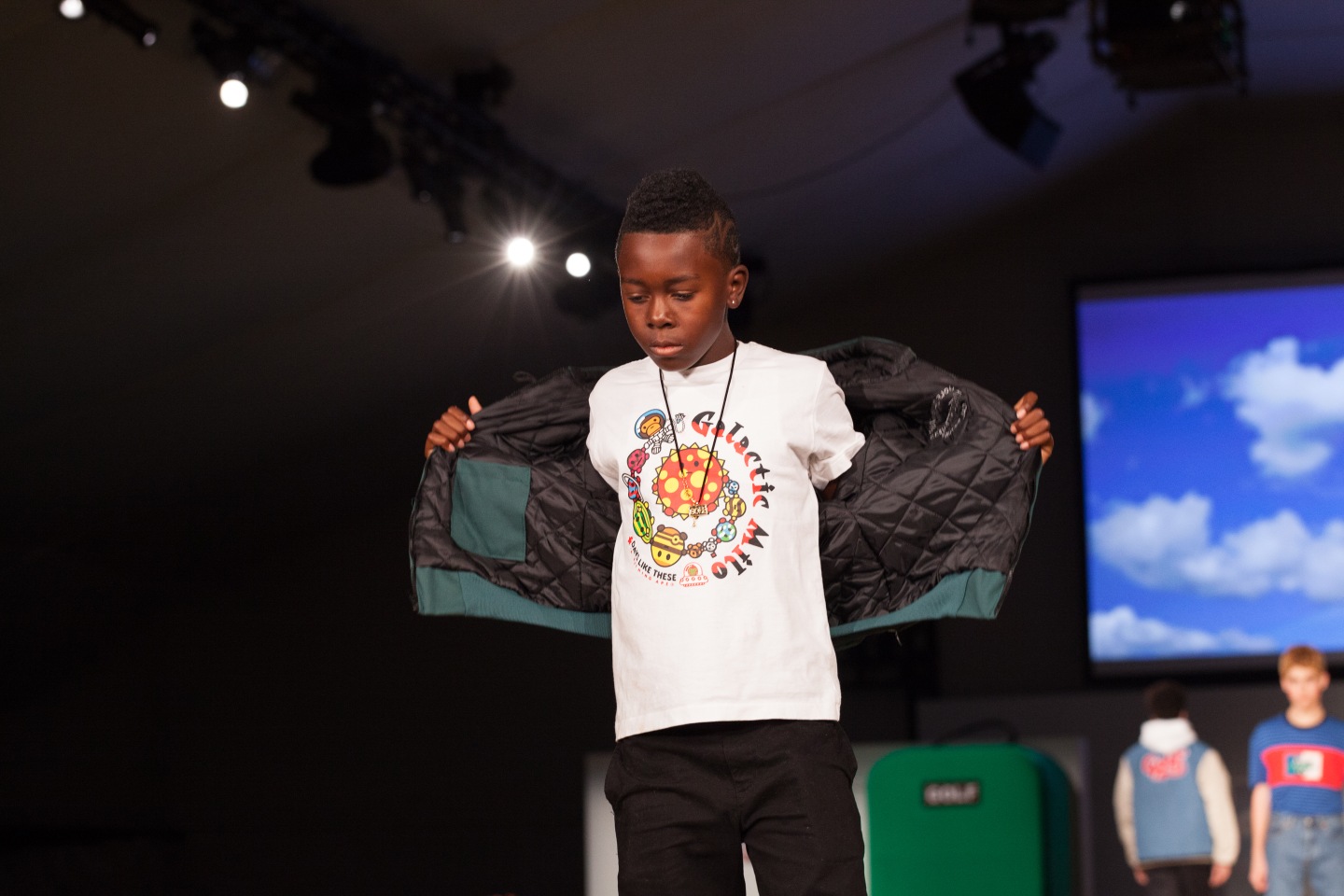 Two more questions that are much lighter. Would you consider opening up another store?
One day. I mean, who knows, maybe this year, maybe next year, maybe I'll just keep it online, I don't know yet. But who knows, maybe. The first store was a learning experience, so if I did open up another one it would kind of be a new thing. I would know what I'm doing and run it different. It could be interesting, I would like to one day.
Are you enjoying making fashion more than music?
I've always liked everything I did the same way, music probably more than anything. I put the same effort and same feeling into everything I do, I kind of see it all as me just making stuff. I just like being creative.