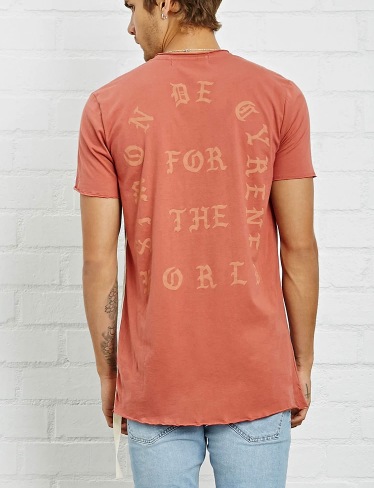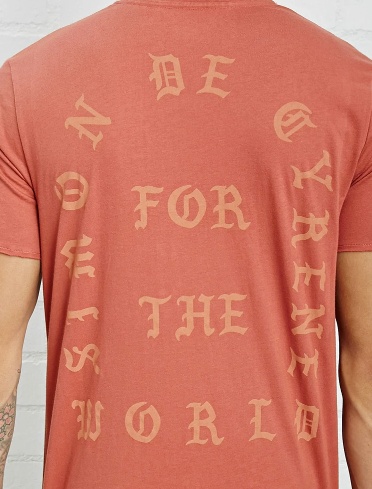 Update (6/21 7:27 p.m. EST): A representative for the Los Angeles brand sdc notes that the font style is original to memorial tees and sweatshirts made by L.A. Latino gangs in the 1980s and 90s that used two inch iron-on gothic lettering.
"There are resemblances [to Kanye's Pablo merch], yes," the brand representative tells The FADER over email. "But we believe we are both copying the same source... we are both tuned to the same tuning fork." The representative for sdc also referenced clothing brand Born x Raised and Cali Thornhill Dewitt (who Kanye West commissioned to design Pablo merch) as other examples of designers influenced by the same L.A. "En Memoria de..." original material.
"We have nothing to do with forever 21 - we just felt it was a good way to make fashionable (and apparently controversial) design accessible to the masses at affordable prices," the representative writes. "That is the very point of our brand - that we can make fashion accessible to everyone, not just for those that would pay $120 for a blank white tee, or $500 for a cotton sweatshirt."