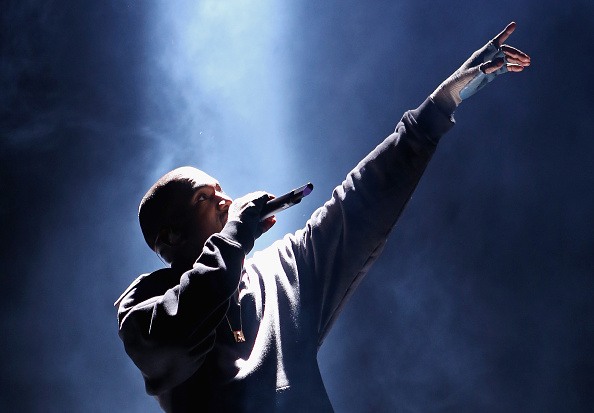 Kanye West is set to premiere the music video for "Famous," the first single from The Life of Pablo, tonight at The Forum in Los Angeles. Doors for the special screening event will open at 6 p.m. PST and the screening begins at 7 p.m. PST/ 10 p.m. EST. The event will be livestreamed globally on Tidal (which we will be embedding when it goes online). This post will be continually updated with highlights from the event, so stay tuned.
Watch the livestream of Kanye West's "Famous" premiere event below via Tidal.
Kanye West has produced special edition t-shirts for the event.
This is the scene inside The Forum before the event.
The video premiere has been delayed 30-45 minutes due to the merch lines.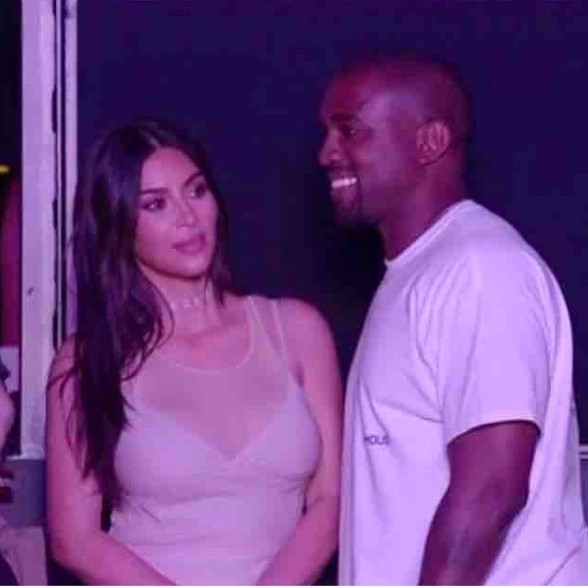 DJ Dodger Stadium made the eerie "Father Stretch My Hands" edits playing before the premiere.
The "Famous" video features Kanye, Kim, Ray J, Chris Brown, Rihanna, Amber Rose, Taylor Swift, Donald Trump, Anna Wintour, George Bush, Bill Cosby, and Caitlyn Jenner sleeping naked in bed together. The final tableau is inspired by artist Vincent Desiderio.
Kanye used a quote from his interview with BBC Radio 1 interview and Zane Lowe at the beginning of the video.
Kanye tells Vanity Fair to took three months to make the "Famous" video and there were four different versions.
The video, which was filmed over a period of three months and cycled through four different formats and several different collaborators until West felt he'd achieved the result he wanted, leaves you guessing as to which of the celebrities are really playing themselves and which are presumably only there by the grace of some advanced prosthetic wizardry (will the real Taylor Swift please stand up?). Speaking from an L.A. editing suite where he was still obsessively recutting the film the day before its premiere—while also shooting a new scene involving Caitlyn Jenner and a purple Porsche—West was loath to divulge too much of what went on behind the curtain.
A source close to Anna Wintour told The FADER that it is not her in the video, just her likeness.
Reps for Kanye West, Rihanna, Bill Cosby, Chris Brown, Donald Trump, Taylor Swift, Anna Wintour, Amber Rose, Caitlyn Jenner, George W. Bush, Rihanna, and Ray J were not immediately available for comment.