7 Grime Fans On What Seeing Grime At Glastonbury Means To Them
The FADER had a chat with Glastonbury-goers about historic sets from Skepta, Stormzy, Kano, Novelist, and more.
It's Friday afternoon at Glastonbury, and Skepta is killing it on the main stage. He's got his Boy Better Know crew around him, and Novelist is wheeling about on a BMX in front of thousands of fans. Not normally a man for levity, Skepta breaks out in a huge grin. It's a special moment — and one that's becoming increasingly common, as grime MCs establish themselves as a new generation's festival favorites. This is a marked change from recent years: grime has a long history of its live events being shut down by racist policies like Form 696, and of being sidelined by mainstream festival bookers who for a long time roundly ignored the genre. However, in 2016 grime acts have ditched the pop sound that left them caught between worlds and returned to an uncompromising style that appeals to festival fans. Event bookers have been unable to ignore the wave, and are now booking MCs to not only play their events, but to dominate them. We're now at a happy point where grime is a staple of the British festival season, like overpriced burgers and muddy hangovers.
Skepta playing the Pyramid Stage at Glastonbury felt like a real moment. That's the same stage played by the weekend's headliners, Adele and Coldplay — two acts whose ascent to main stage status was inevitable rather than prohibited in the way some grime acts have found their live careers. Elsewhere at the festival, the rude health of grime and U.K. rap was celebrated with performances from Stormzy, Kano, Novelist, Section Boyz, Nadia Rose, Lady Leshurr, and more. It was refreshing to see such a strong lineup represented at the country's biggest festival. But what do the crowds think of this change — what goes grime mean for them, and for the wider U.K. festival scene? The FADER spoke to Glastonbury-goers to find out.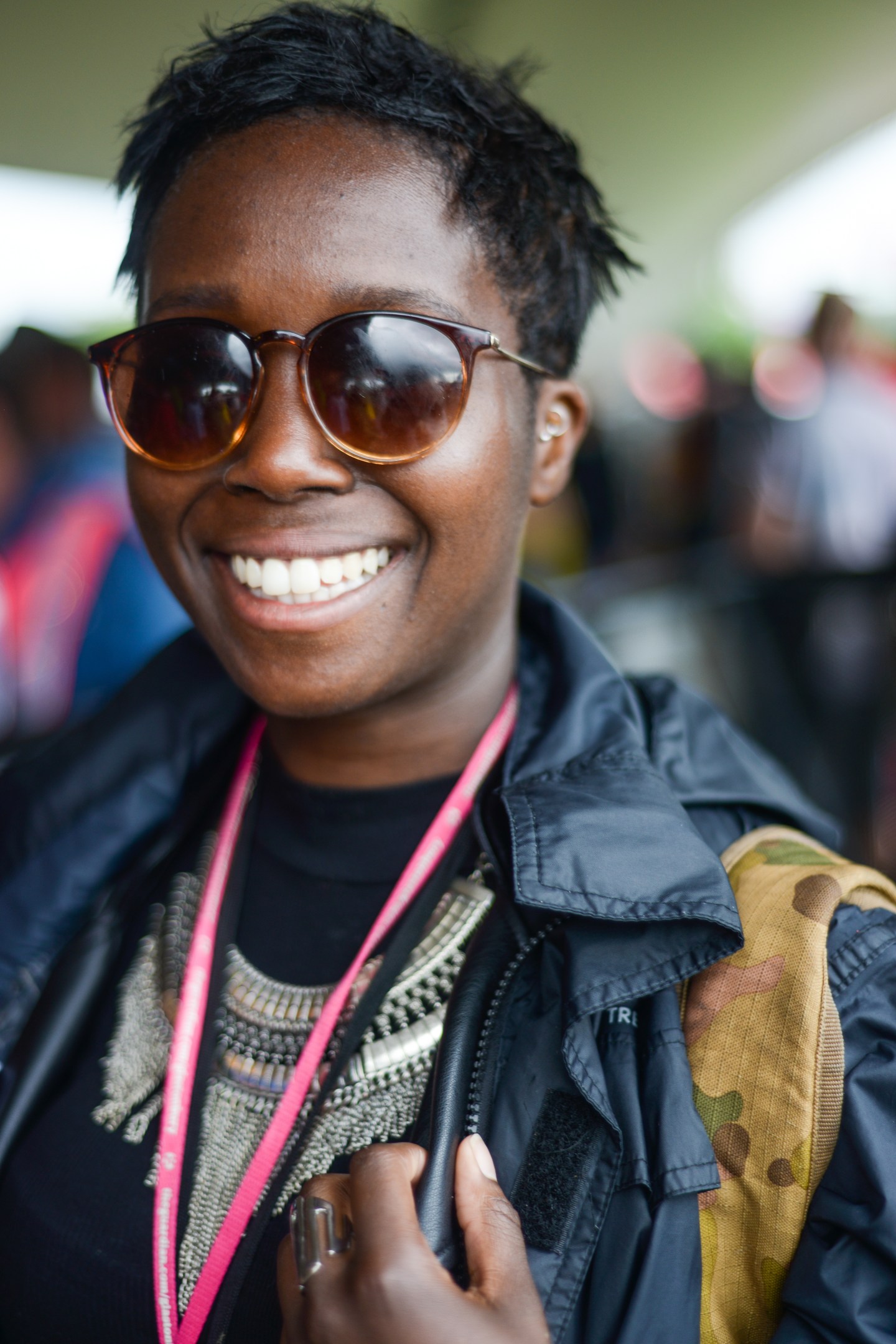 Parisce
What are your earliest memories of listening to grime?
"It goes back to being at school. We used to put Channel U [grime-focused music TV station] on in the canteen and watch all the Dizzee Rascal and Kano videos."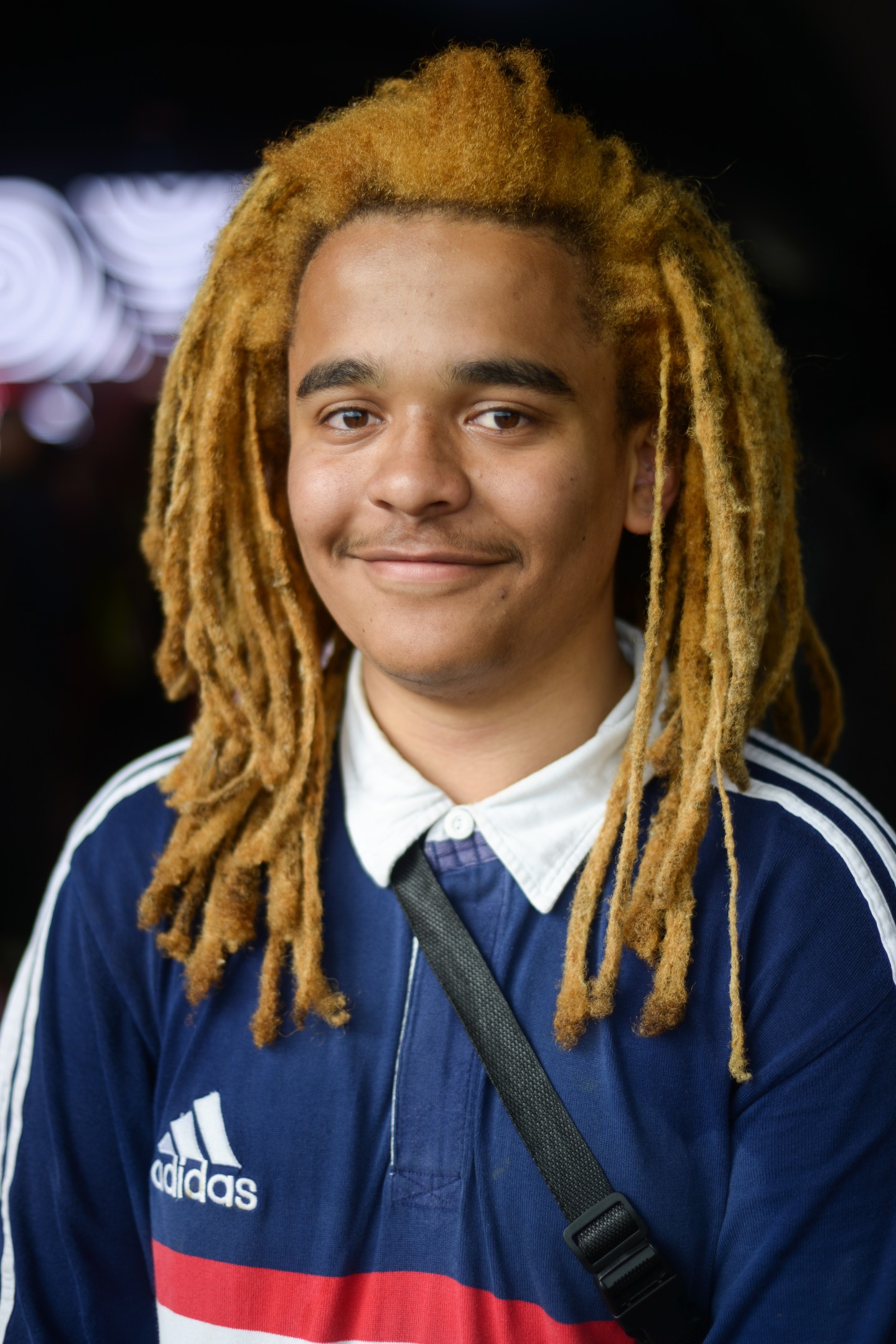 Tom
Is it important to have grime acts at Glastonbury?
"Yeah. Grime's not really that big where I'm from, in Devon [county in south west England], so I mainly get into it from the internet, and then go to what I can, when I can. But between me and my friends the music is huge. I love the hype."

"When I see pictures of London — I'm not talking like Big Ben and London Eye, I'm talking about actual London where people live — when I see pictures of that, I hear grime music."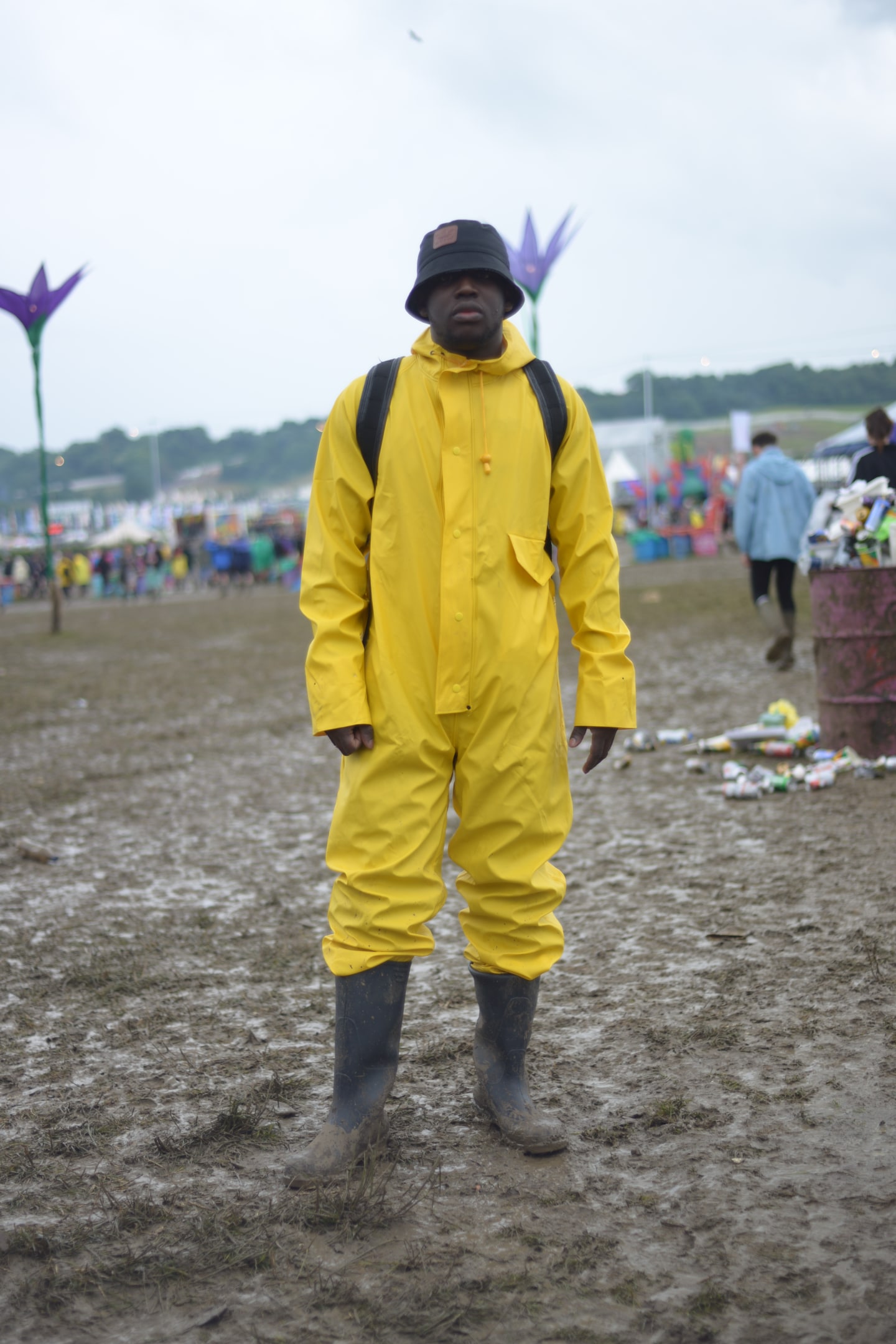 Femi
Why is grime important to you?
"I'm from North London, which is where Skepta and JME are from. So I got into grime years ago, before it became what it is now. To come to Glastonbury and see my man headline on Pyramid stage is a real special thing. Being a Londoner, I identify massively with grime music. When I see pictures of London — I'm not talking like Big Ben and London Eye, I'm talking about actual London where people live — when I see pictures of that, I hear grime music. When I hear grime music, I think of places like Lewisham, like Edmonton, like Tottenham, like Peckham, like Brixton. And for me, this progression [happened] without selling out, grime today sounds exactly like it did in 2005."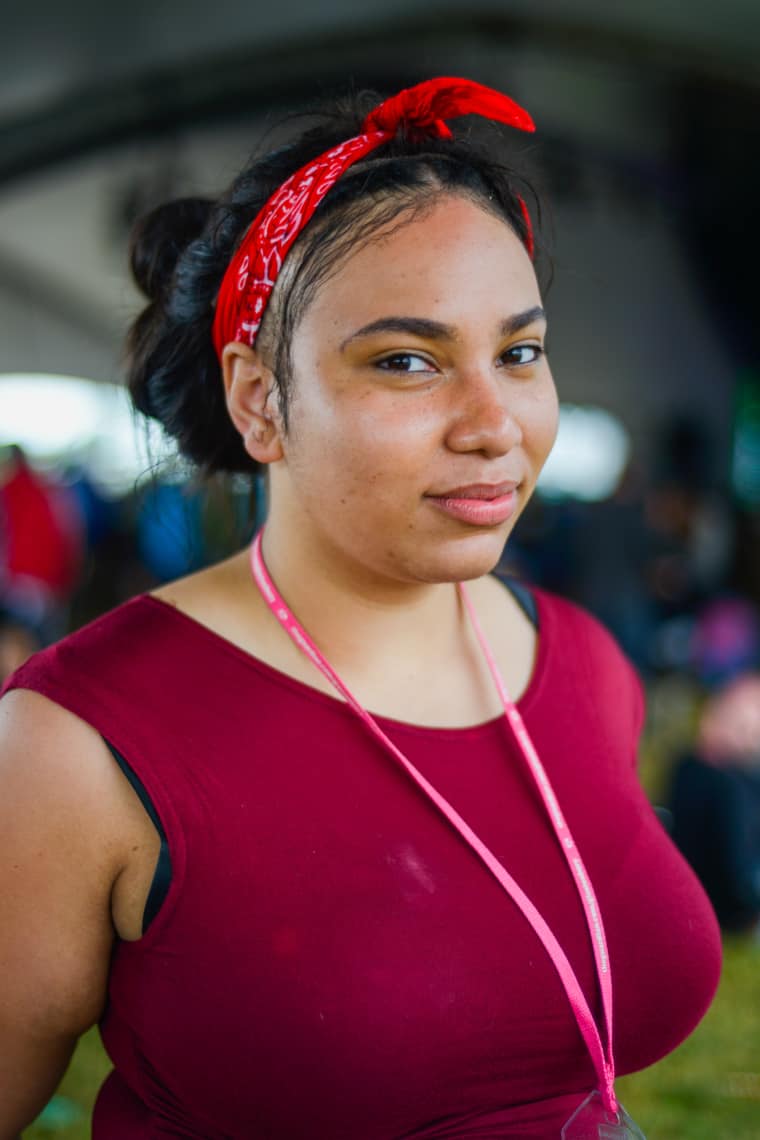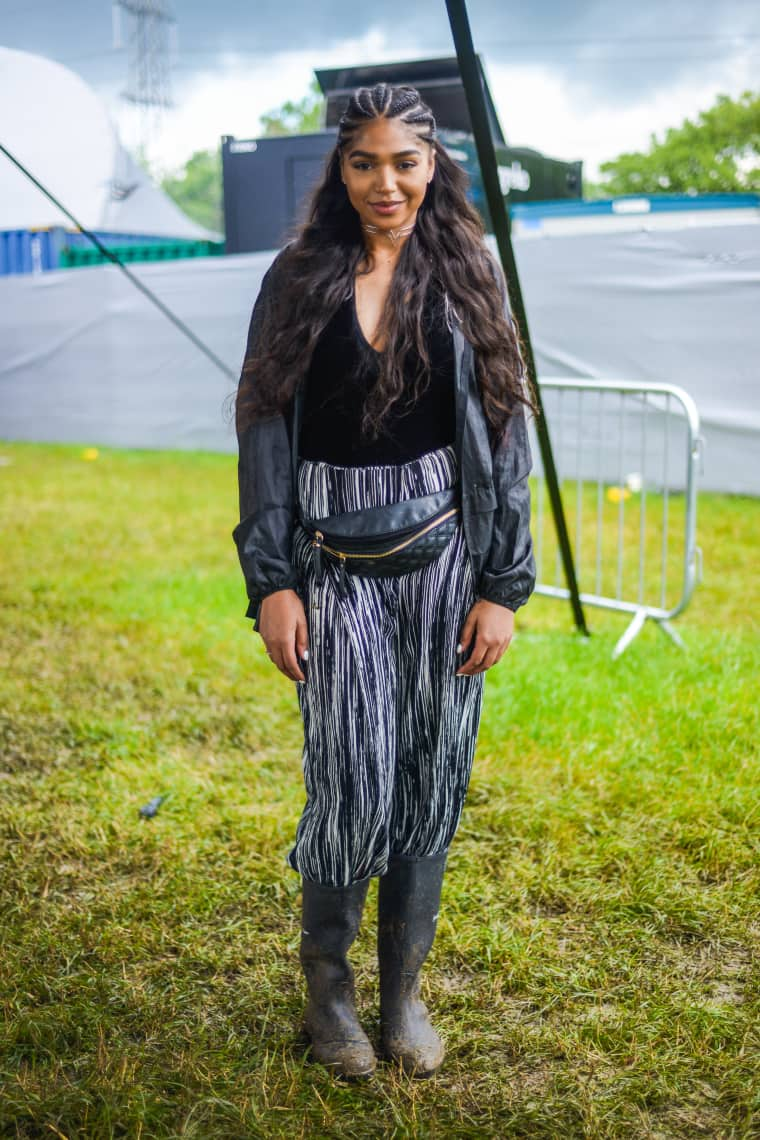 Chantelle and Ama
What does having so many grime acts on the Glastonbury bill tell us about music right now?
CHANTELLE: "I think it's showing that the typical raver and hipster festival vibes are starting to develop and change. And honestly, and I know this is going to sound so bad, but I was quite surprised at how many black people I'm actually seeing here. I thought it was going to be quite white, but it's quite mixed."
AMA: "It almost seems like grime is overtaking hip-hop. At past Glastonburys I've been to, it's always been like hip-hop everywhere, and then the grime has only been in the small tents, but now it's all grime."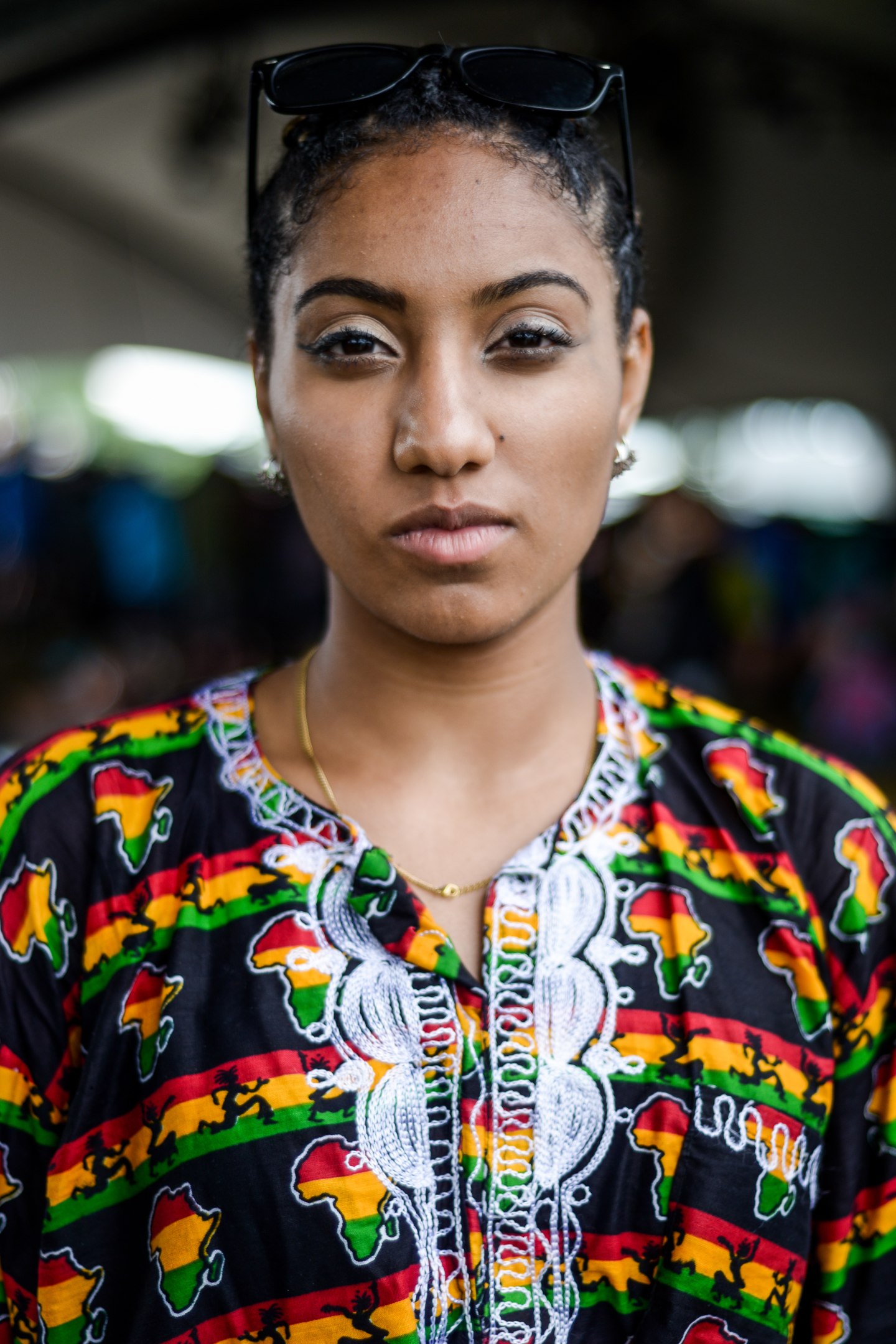 Sophia
What do your parent think of grime?
"My dad's from a different generation really. He understands reggae but not grime."
Jameson
Do your parents understand grime?
"They don't know what it is, they don't even know that it exists."
Who are your favourite MCs?
"D Double E. Skepta, obviously. Wiley. CASisDEAD is good too."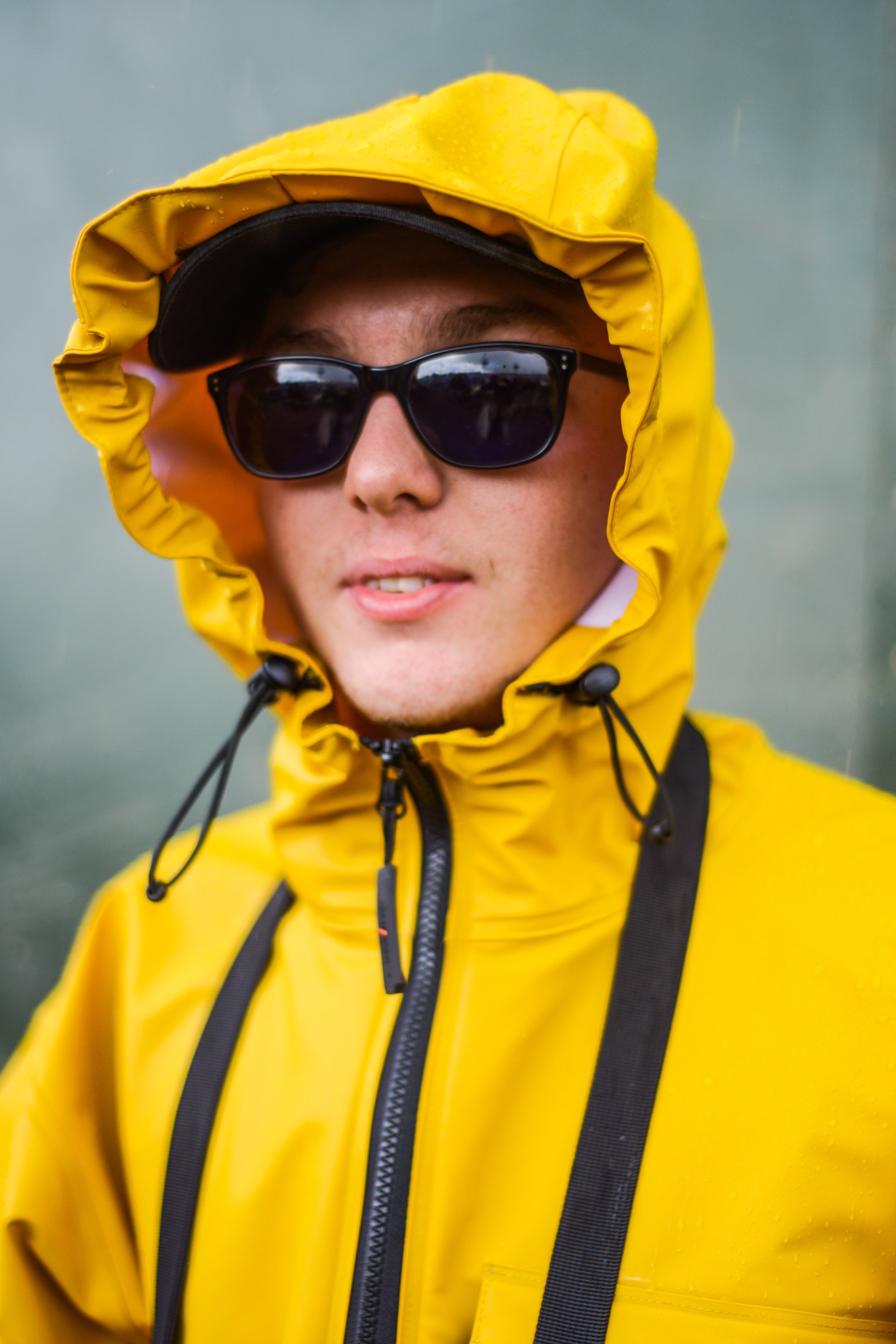 Michael
Does grime speak to you in a way that hip-hop doesn't?
"Yeah, it does. I've spoken to people from L.A. and California who've come over to see Skepta at [Brighton festival] Wildlife, and it's now the same thing kind of at Glasto. It's getting massive. I don't mind a bit of U.S. hip-hop but grime is a British thing, it's been shipped over to the States now and everyone's on it."