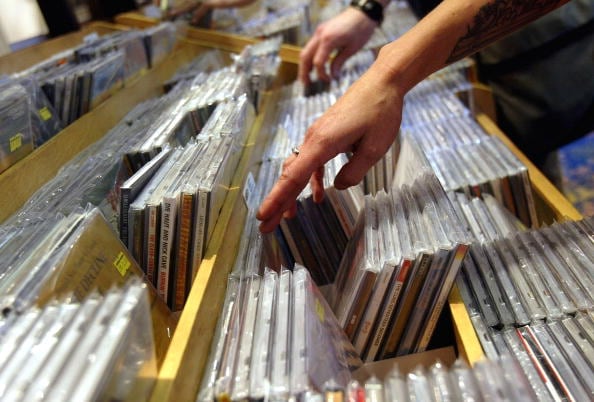 The number of albums sold so far this year has reached its lowest mark since the creation of Nielsen SoundScan, according to Billboard. Album sales overall, which now includes track-equivalent albums (10 track sales are equal to one unit sale) as well as streaming-equivalent albums (1,500 streams is equal to one album unit), fell by 13.6 percent with 100.3 million total album sales.
In the midst of this decline, streaming numbers have continued to grow at a rapid pace: between January and July 2016, listeners streamed a total of 208.9 billion songs (139.2 million album units) for an increase of 58.7 percent. Drake's Views, Adele's 25, and Beyoncé's Lemonade are the only albums that have sold a million copies or more so far this year.
The total album consumption for the year so far - including overall units, TEA, and SEA - came in at 279.9 million units, an increase of 8.9 percent.