Meet Lydia Loveless, The Alt-Country Singer With No Time For Bullshit
How the 25-year-old daughter of a pastor made her rawest album yet.
"I'm kind of a pervert," said Lydia Loveless with a goofy, crackling laugh. "I'll just get that out of the way." The 25-year-old country singer was in her bedroom in Columbus, Ohio, talking to me via FaceTime about "Head," a song that discusses oral sex on her 2014 album, Somewhere Else. "There's been a lot of criticism," she explained. "People tell me, 'You're just saying all these sexual things to get men riled up at your shows!' It's odd when people are like 'How can you write about sex so much?'" She paused and shot me a look of sarcastic disbelief. "Maybe because I'm a baby-makin' momma?!"
Loveless is a pastor's daughter, raised and homeschooled on a farm in rural Ohio by a family that loved music. She grew up listening to punk — her favorite album was Richard Hell's Blank Generation — and at 13, she picked up the guitar and joined her dad and two older sisters in their country-rock family band, Carson Drew. At 16, Loveless wrote her first country song ("Let Me Leave," the last track on her debut album, 2010's The Only Man) about her then-boyfriend who'd just gotten out of prison. "I remember calling him on the phone and playing it for him," she recounted. "He was like, 'It's actually really good. Maybe you can write songs and do stuff.'"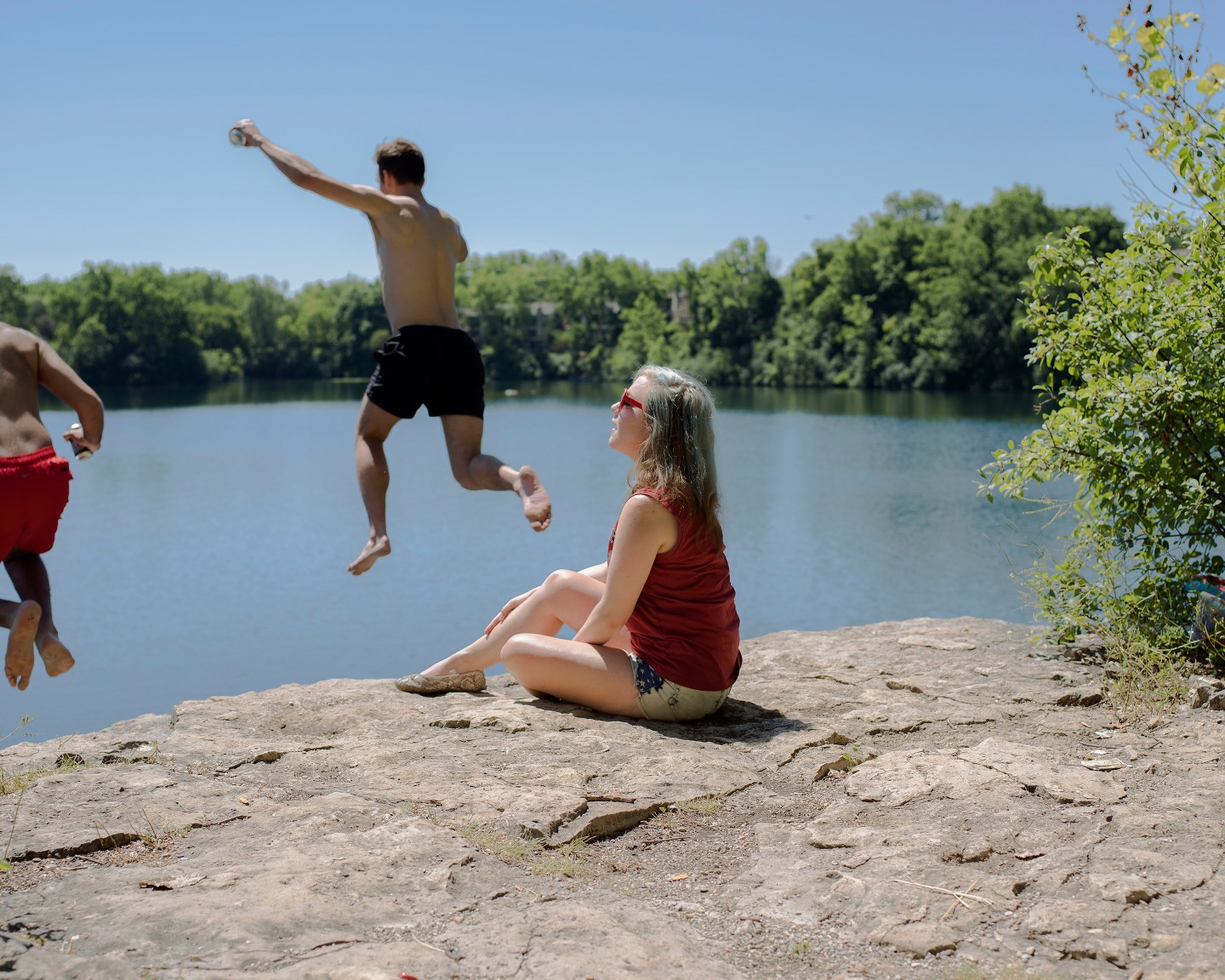 Since releasing her first record at 19, Loveless has, over the course of three accomplished albums, garnered a reputation for injecting country music with an iconoclastic attitude. Now in a staring match with a quarter-life crisis, she's set to release her fourth and most revealing album, Real, this August. Despite her humor and candidness, Loveless told me she struggles with a level of self-consciousness that's antithetical to her devil-may-care image. On Real, she makes strides to strip away that insecurity to lay bare a rawer self.
One of the things she works through on the record is her marriage; Loveless has been hitched to her bassist Ben Lamb since 2011, and right now, they're "sort of going through a time," she told me. She grapples with that romantic unrest Fleetwood Mac-style on songs like "Out On Love," a rumbling track with heavy, solidly paced guitars and a screeching power drill. Uncertainty permeates as she laments the fact that the love she has will never be the perfect, magical fairy tale you see in the movies. Lamb is Loveless's best friend, too, so she knows they're going to be okay. The pain you hear on "Out On Love" was a necessary catharsis, she says.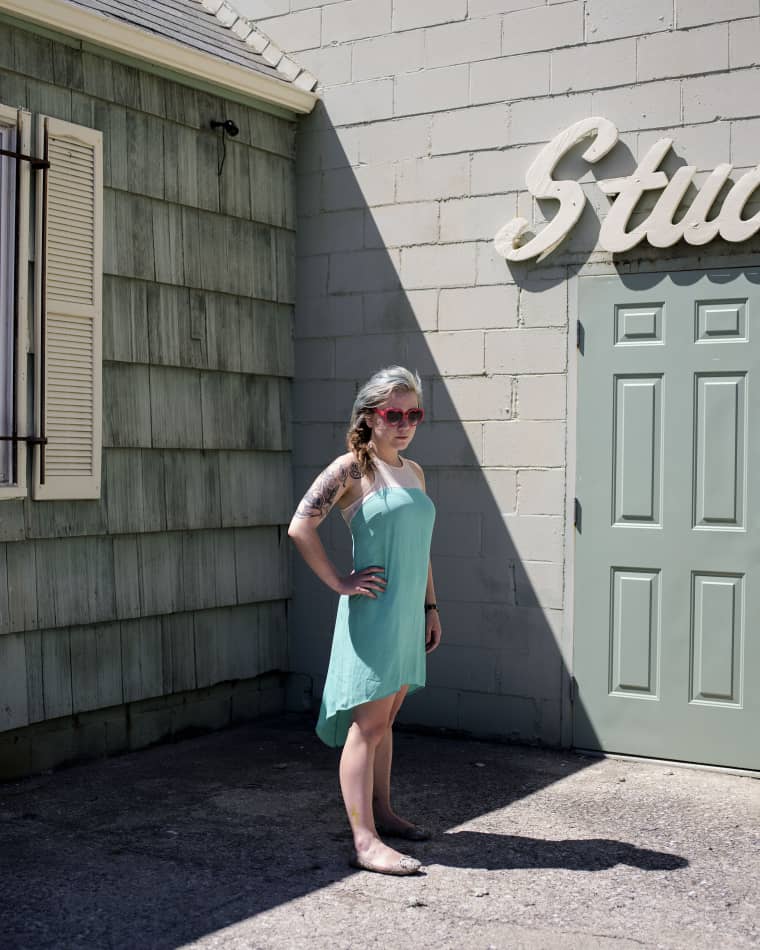 On Real, Loveless broaches more than just affairs of the heart. First single "Longer" is about the death of a friend, an earnest narrative that's wrapped up in Replacements-grade hooks. The catchy "European" was written from the perspective of a "deranged rapist." And "Heaven," with its groovy, robustly-sung refrain — Paradise is for the weak, man/ No one goes to heaven — is partly about her struggle with the faith (first Presbyterian, then Catholic) that her father brought her up on. "I thought, he's going to hate this song," she told me. "And one day I got to his house and he was blasting it so loud that I couldn't even get in because he couldn't hear me at the door."
Real is hinged on elements of doom-and-gloom country, passionate post-punk, and infectious power-pop. It's a fittingly emboldened aesthetic for Loveless's fiery songwriting. Her emotional and sexual frankness make her a crucial part of a landscape that could always use a little more honesty. "On every record I have a song where I'm like, ugh, why did I say that," she said with an eye roll. "This one I feel good about. It's very adult — in the mature way, not in the porn way."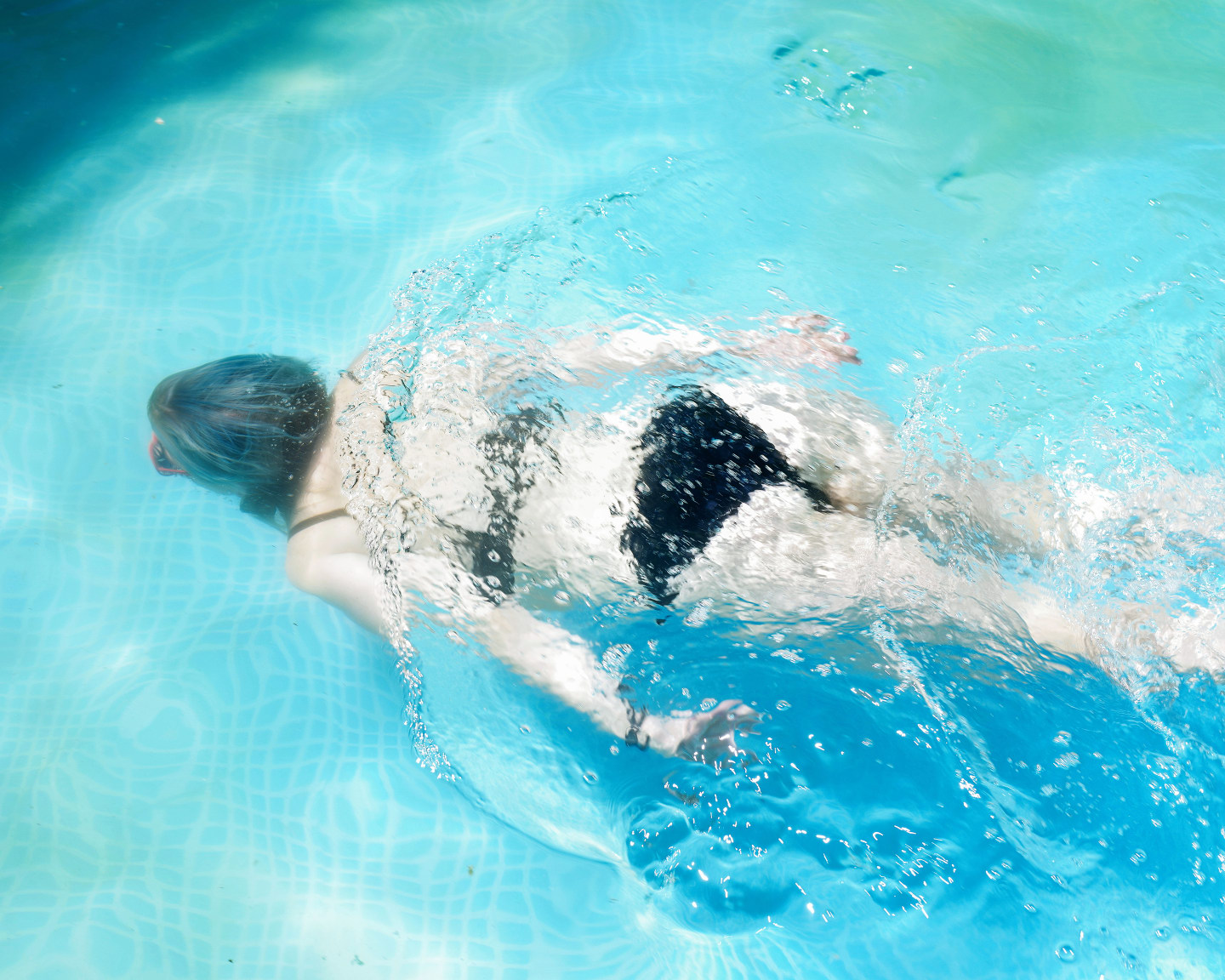 From The Collection:
GEN F