Nailbiter's "Spiral" Is Daft Punk-Influenced Harsh Techno
Stream a new track from the Toronto producer's upcoming EP Sworm.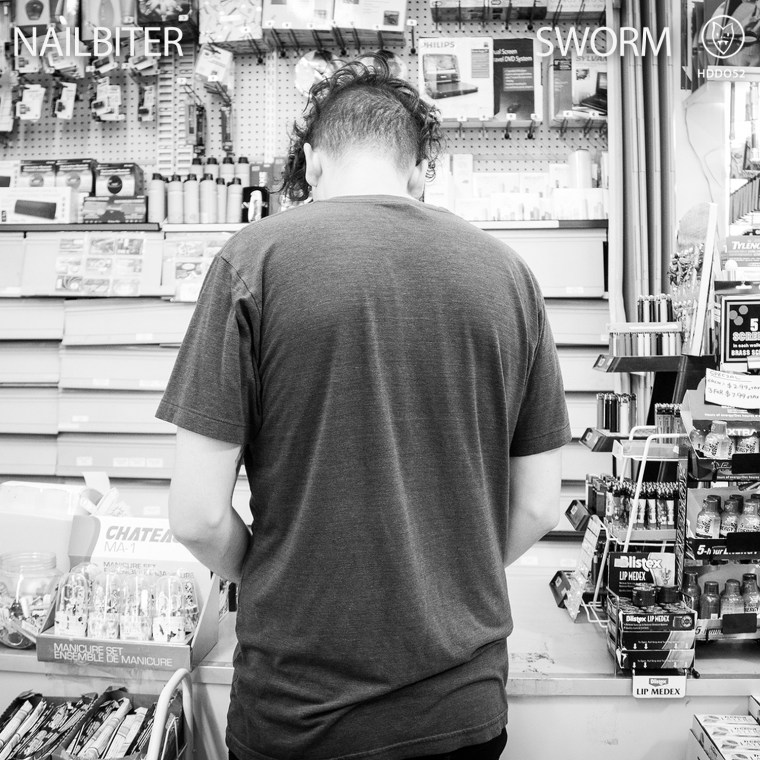 "Spiral," Toronto engineer and producer Nailbiter's new song, might not shake the cobwebs of the weekend out of your brain, but it'll at least transform them into a compulsive rhythm. Starting off with craggy static pulses of a top secret radio transmission, it veers into a potent blend of rudimentary beats and distorted laser beam synth improvisation, Pete Swanson meets Giorgio Moroder style.
"I recorded it last November," Nailbiter told The FADER over email. "I saw the Daft Punk documentary on a plane and the first thing I recorded when I got back home was subconsciously super influenced by them. I wanted to make my mix almost sound almost like it was going through a really good '90s boombox. I've always knew the few Daft Punk singles but that doc showed me their early super raw techno side."
Nailbiter's Sworm EP is out August 5 via Hand Drawn Dracula.