Ryuichi Sakamoto Debuts "Raindrops" From His Score For Nagasaki: Memories Of My Son
The Japanese composer also tells us why he chose to work on the film, how his new solo album is coming along, and what David Bowie taught him.
There is a waterfall in Manhattan. It's in an enclave, but visible from the street. A gilded inscription on the wall outside reads, "A private park for public enjoyment," and a few scattered chairs amidst the surrounding shrubbery invite passersby to pause, to lose themselves in the sound. The water crashes down all day for the lonely, and all night for the insomniacs. I spied the waterfall on the way to the Japan Society in Midtown East. As part of its Japan Cuts film festival, which runs through July 24, the Japan Society was showing a film called Nagasaki: Memories Of My Son by the revered Japanese director Yoji Yamada and starring award-winning actress Sayuri Yoshinaga. At 84 and 71 respectively, these two legends of Japanese cinema came together to tell a touching, supernatural tale about love and loss set amidst the horror of August 9, 1945, when America dropped an atomic bomb on the Japanese city of Nagasaki and killed between 40,000 and 80,000 people. (Hiroshima was hit three days prior with even greater casualties.) The film is a warning, in a way — a message in a bottle from those old enough to remember the fallout of nuclear war, to a younger generation drowning in a sea of unrest. Like the waterfall, time keeps crashing down but sometimes you need to pause and stare at the past to stop it from becoming the future.
Yamada and Yoshinaga turned to composer Ryuichi Sakamoto to write the film's tender score, whose "Raindrops" we're premiering today. It's a contemplative harp and piano piece that tiptoes through the mind. Listen below, and scroll down for a brief but ever-insightful catch-up with Sakamoto about the film, his upcoming solo album, and remembering his friend David Bowie.
What drew you to work with director Yoji Yamada on this film?
Maestro Yoji Yamada and the actress Sayuri Yoshinaga came to see me one evening right after a concert in April 2014 and sat in front of me asking to make music for their next film. I have to tell you that no single Japanese person can refuse such an offer in front of those two Japanese legends ;)
Seriously, I've worked with Ms. Yoshinaga in several occasions, and we share the same thoughts about wars, violence, atomic bombs, and nuclear power. And this film is about the tragedy of WWII and the atomic bomb. But not only that, it's related to the current events of Japan and the world so I felt it was my duty to do.
Another reason is that Maestro Yamada is probably the last film director who lived and knew the golden era of Japanese cinema in the '50s and '60s with the true maestros like Kurosawa, Ozu, and Mizoguchi. So I wanted to make an homage to it through this film.
What kind of shadow do the Hiroshima and Nagasaki atomic bomb attacks still cast over contemporary Japan?
I think the majority of Japanese people still share the pain of those victims and the antipathy of nuclear weapons.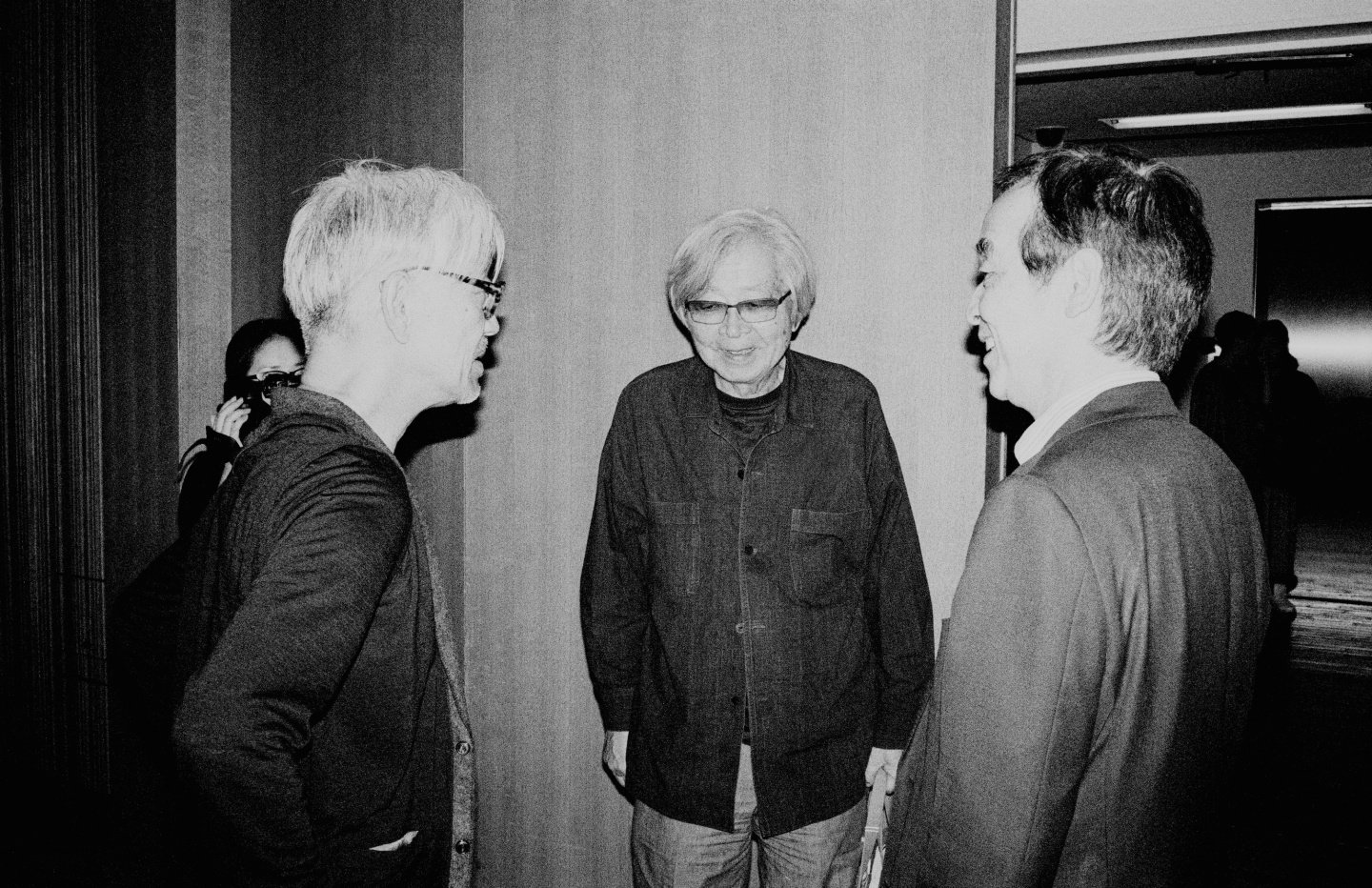 Could you tell me a little about "Raindrops" — what was your idea behind this piece in particular?
The music comes right after the images of raindrops. My idea was to link the sound of rain into the harp and then the piano on the F note for enjoying the sound and color changes. And obviously, I was thinking of Chopin's "Raindrop" prelude.
You mentioned in our interview last year that you were anxious to start work on a new solo album. How is that coming?
After Nagasaki, I finished another Japanese film entitled IKARI (the English official title is Rage), which will be out in September in Japan. After that, I have started making my solo which will be the first one in eight years if I can put it out sometime early next year. I'm gathering what i'm interested in recently. My interests are moving toward both "sound and music," not just "music." I have been doing lots of field recordings, and also collecting lots of strange sounds.
I understand that your score for Merry Christmas, Mr. Lawrence is being released on vinyl in October. You and David Bowie were both so young when you made the film. What do you think you taught one another?
He was so intelligent and charming. The subjects of his conversations were so broad, people were naturally led to listen to him. Also, he had very strong intuition that he could read people's minds and communicate without words. I don't think there was something I taught him. The gifts were all from him.
Finally, with the deep unrest and pain the world is in, what role do you think art and music can — or should — play?
Firstly, music gives me some comfort. We need it since the world is so unpredictable and [full of] unrest. Secondly, it stimulates me to emphasize creative power and inspiration. Lastly, it awakens me to break the stereotypical prejudice paradigm and boundaries. It teaches me to see things upside down.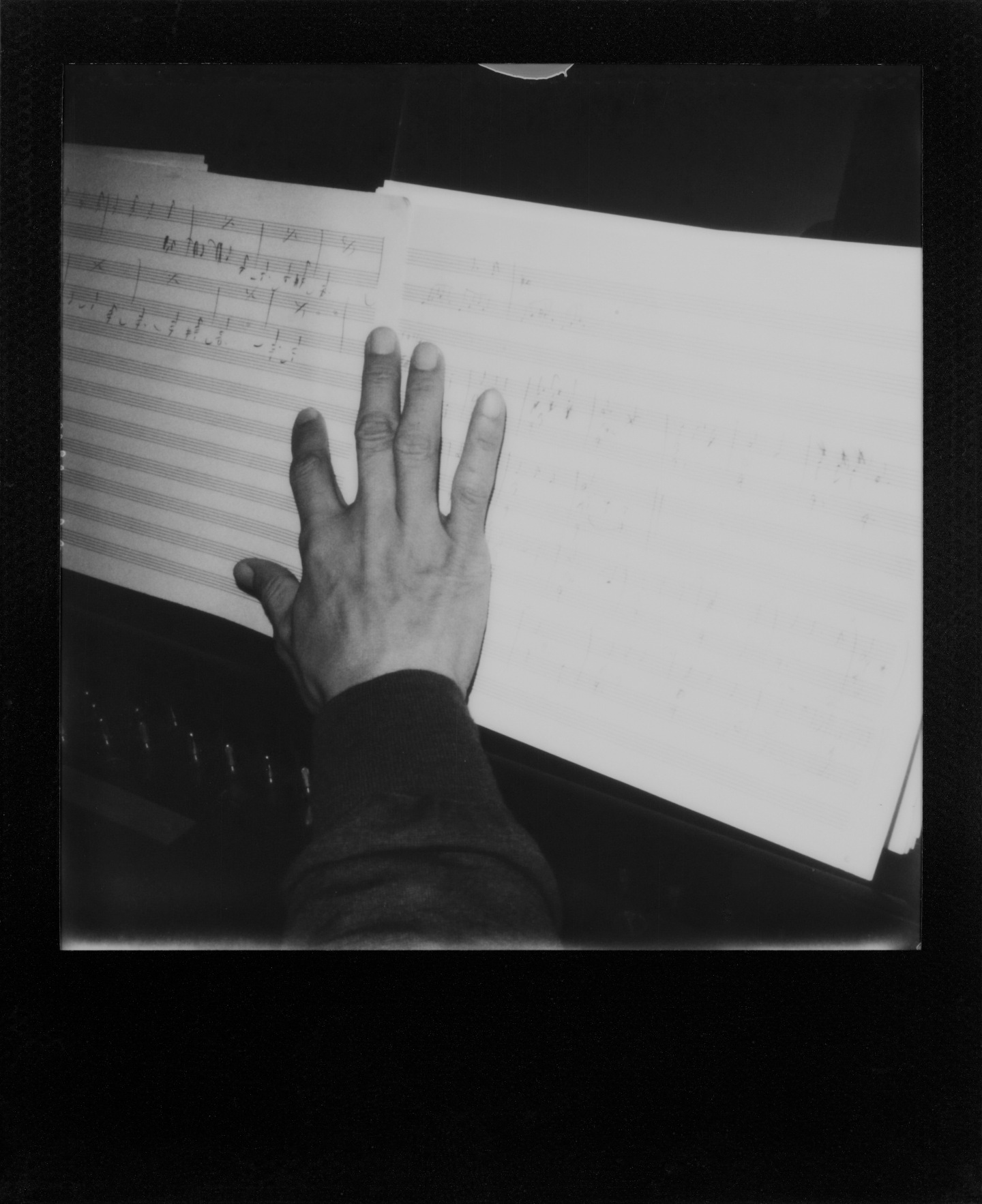 Milan Records will release Ryuichi Sakamoto's score for Nagasaki: Memories Of My Son on September 23.