E-volv Tech Festival Is A Challenge To The Male-Dominated Music Industry
Jlin, DJ Haram, Moor Mother, and more are set to play the four-day festival in Boston this July 21 - 24.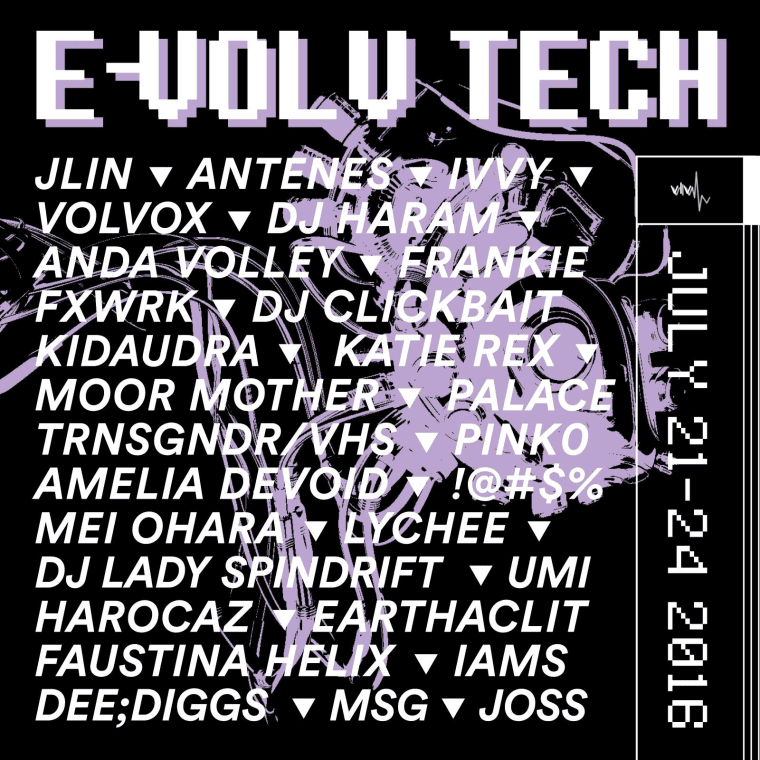 This weekend, Boston collective Evlv Tech is hosting a four day-long festival of informational workshops, skill-sharing sessions, and live music from artists including FADER faves Jlin, DJ Haram, Moor Mother, and more. It's been organized by and for self-identified female, transgender, genderqueer, and non-binary DJs, producers, live performers, and event promoters in music technology. Starting today, July 21, and running through this Sunday, July 24, the festival will create a space that actively advocates for the inclusivity of music technology and club culture in the face of male-dominated festival lineups, and the greater male-dominated music industry.
"The need for this kind of diversity is urgent and evident, so we've put our all into making sure it happens," Evlv Tech told The FADER. "By carving out our own spaces in venues that are integral parts of club culture and nightlife, we've chosen to lead by example. For many of the E-volv Tech Festival artists, this is their Boston debut. We are serious about making sure that the events represent what we'd like to see more of in club culture internationally: more well curated experimental line-ups, safe(r) spaces with designated point people, and more marginalized groups being showcased and centered more often."
You can buy tickets at the door of individual events, and for more info, check out the Facebook event page.