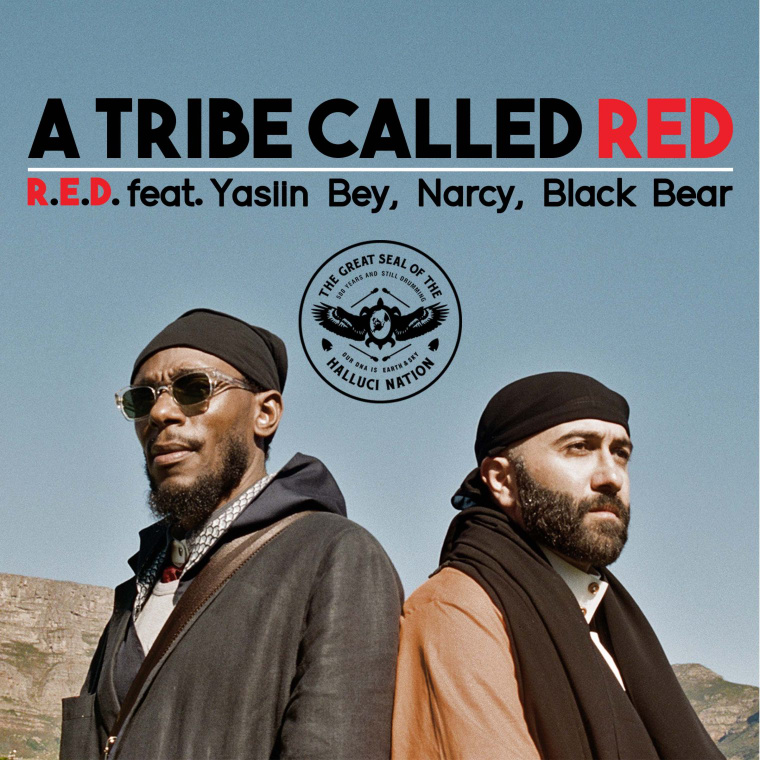 Electronic pow wow group A Tribe Called Red have dropped "R.E.D.," the indigenous trio's collaboration with Yasiin Bey f.k.a. Mos Def, Iraqi-Canadian rapper Narcy, and native drum group Black Bear. First previewed in their short documentary "The Manawan Session," the song is taken from We Are The Halluci Nation, the group's new album out on September 16. "R.E.D.," an exhilarating tempest of synths and dovetailing, passionate voice, bodes well for the release.
"I think it is the first time in history where you have an African, an Iraqi, and the Indigenous of Canada are on one song," Narcy said of "R.E.D." in a press release. "It's an important breaking in culture, we are coming together to counter the narratives built around the history of our communities and showing the power of our people combined. It feels like the beginning of something new and old, the rebirth after many injustices."
Listen below and check out A Tribe Called Red's previous track "Stadium Pow Wow."