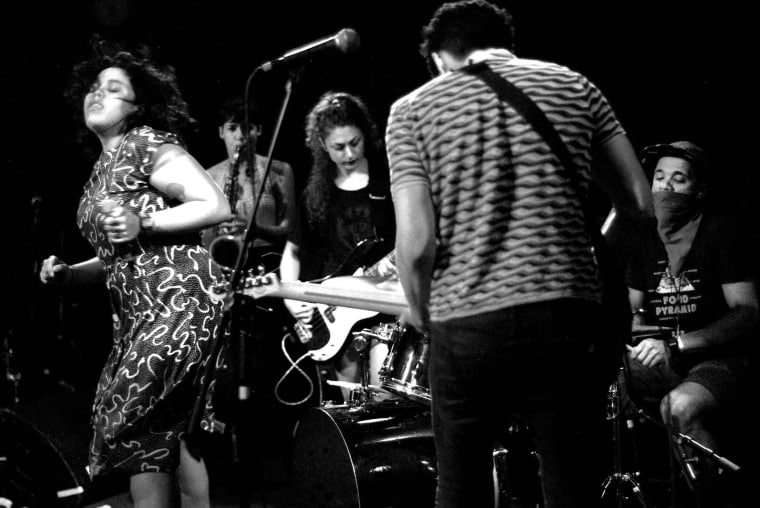 "Hi, I'm Victoria and we're Downtown Boys!" belts the Providence punk band's lead singer Victoria Ruiz before launching into a fiery preamble on this manic live version of "Wave Of History." The furious, jazzy live cut was recorded in the now-defunct Brooklyn DIY space Death By Audio during the last month of its existence. "Wave Of History" joins twenty-five other live tracks recorded at the venue by artists including Parquet Courts, Thee Oh Sees, Ty Segall, and Protomartyr on a compilation called Start Your Own Fucking Showspace, which will be out on Famous Class Records August 5.
"Death by Audio was a critical place for the development of our band," wrote Downtown Boys in a note to The FADER. "Before we had any notoriety whatsoever, [Death By Audio] took us seriously as artists, introduced us to a broader music community, and gave us a home in New York City. That was a hard thing for us to find as a band from a small city without any big connections or financial backing, and we'll be forever appreciative to the space and the people in it."
Listen to "Wave Of History" below, and snag a preorder of Start Your Own Fucking Showspace here.