Meet Abra, The Bedroom R&B Singer Who's Not Afraid To Celebrate Herself
The "Darkwave Duchess" of Awful Records makes layered pop songs for outsiders.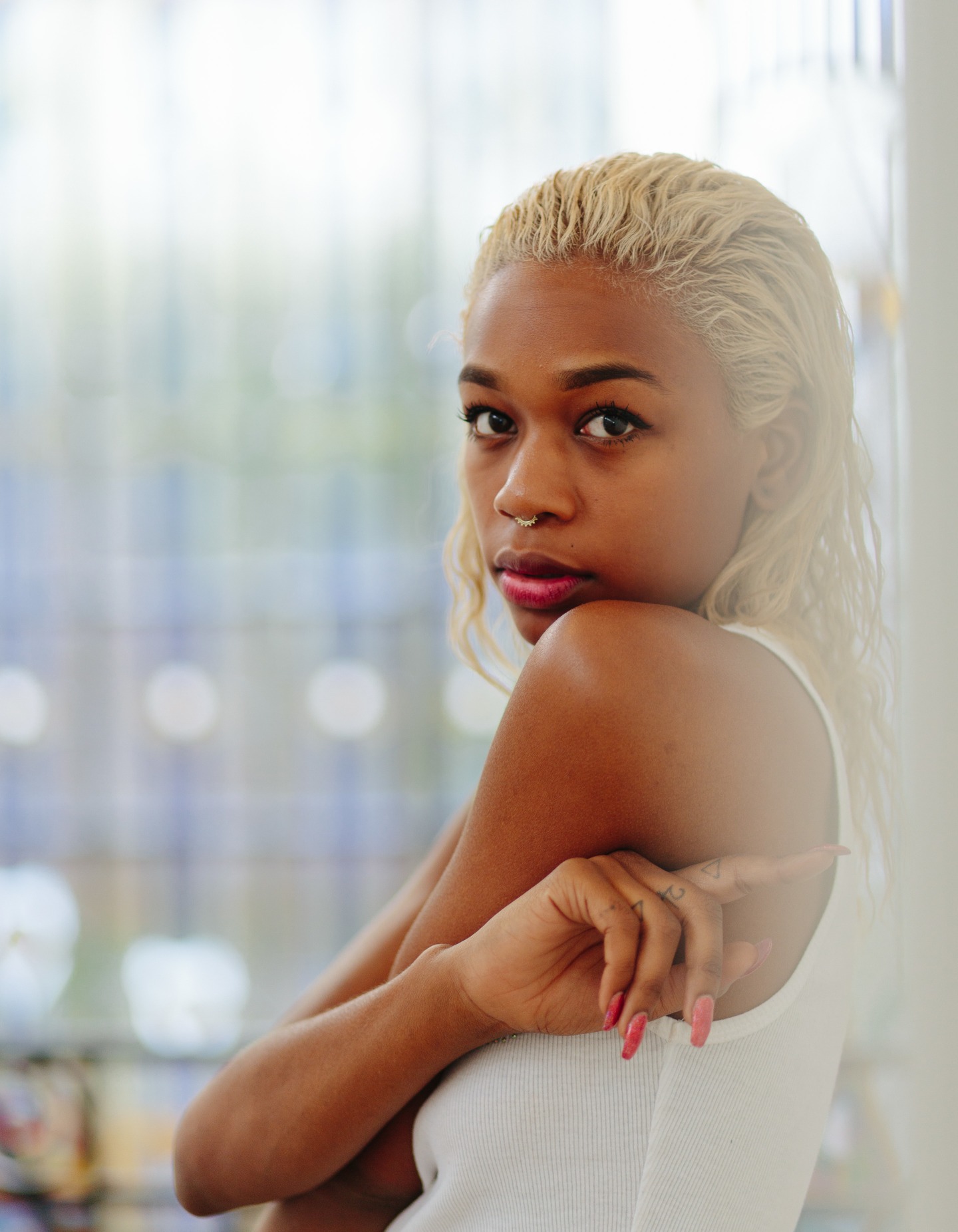 In conversation, Abra radiates an enviable confidence. A singer, songwriter and producer from Atlanta, she exemplifies what it can look like to be a carefree black girl in 2016. Remember, carefree doesn't mean careless — Abra is simply doing, dressing, and saying exactly what she wants. For her, that also means choosing what personal details to not reveal; she wouldn't disclose her real name and age during this interview, for example. The anonymity forces those who encounter her to engage only with what's presented: a talent whose dedication to music is rivaled only by her desire to walk in her truth.
"Representation is important," she said over the phone from her apartment in Atlanta. "And the struggle of a black girl — and it's a very specific struggle of being black but not raised in a way that people think is conventional blackness and always having your blackness and who you are tried — it gets really annoying," she said.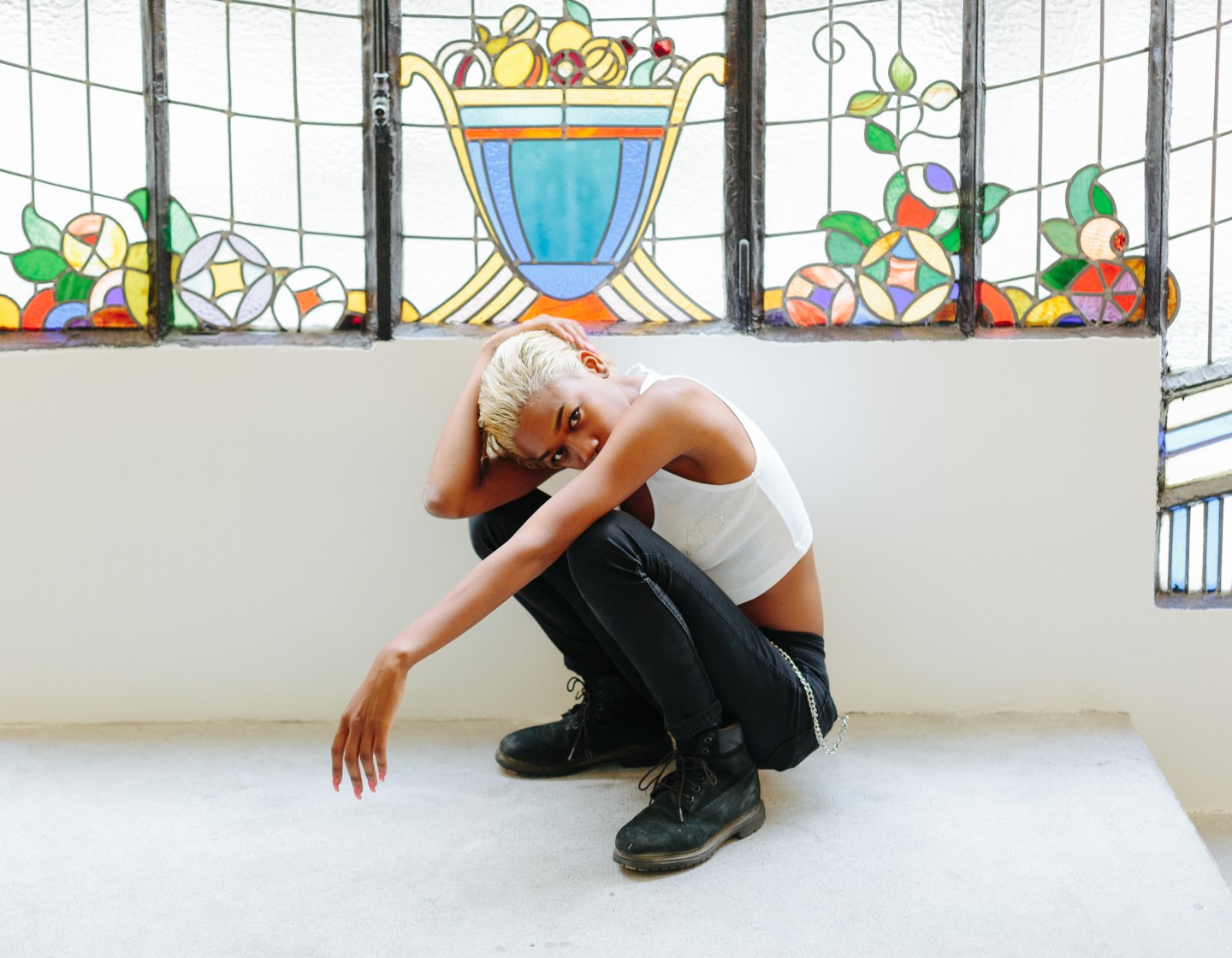 Born in Queens, New York into a family of missionaries, Abra spent her first eight years in London, where her parents built the church they would ultimately work in. Her introduction to singing came from that church, too, where her father was pastor and her mother oversaw praise and worship. After London, her family settled in the quiet suburbs of Gwinnett County outside Atlanta. "When you move a lot like that, you're always seen as the new kid," she said. "I have a deep sense of non-belonging." Music became a light in the dark of isolation, and the seclusion gave her time to advance her skills.
Today, Abra is essentially self-sufficient: she writes and produces all of her music, though the closet in her parents' house — where she used to record her earliest brushes with melancholic soul music — is now a thing of the past. Her new "studio" isn't exactly more sophisticated: it's a laundry hamper with a laptop and USB mic, located in the bedroom of her own Midtown Atlanta apartment. The rugged setup is as much a statement about accessibility as it is simply a comfort zone. "Production and recording yourself can seem like a monolith," she says. " [But] you don't have to have all this crazy stuff to make cool music."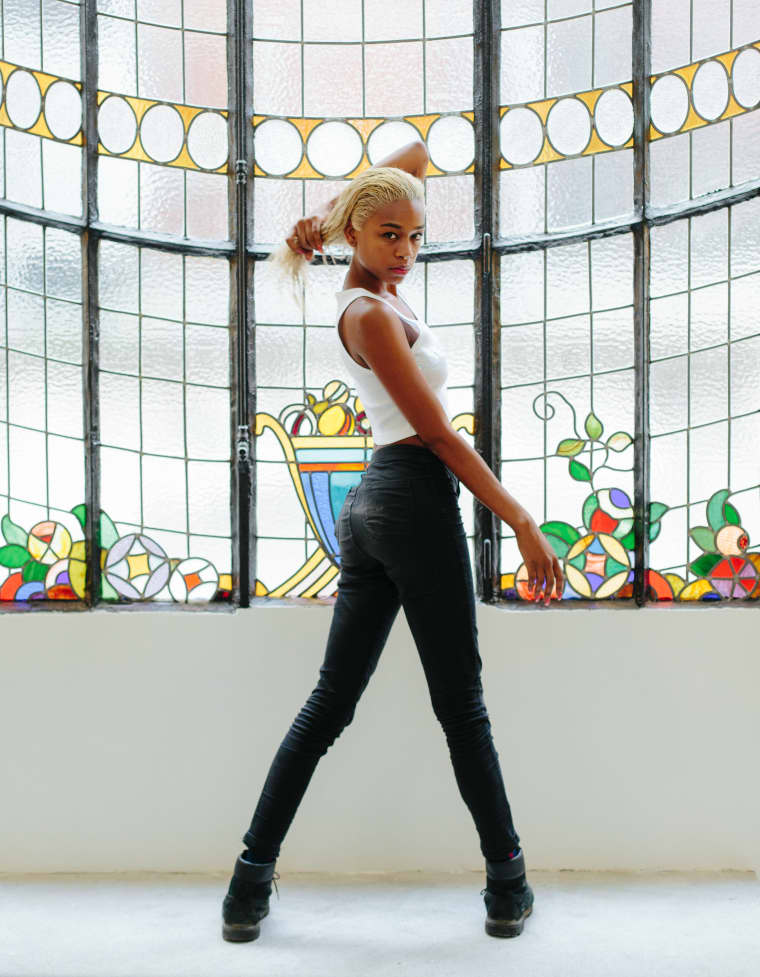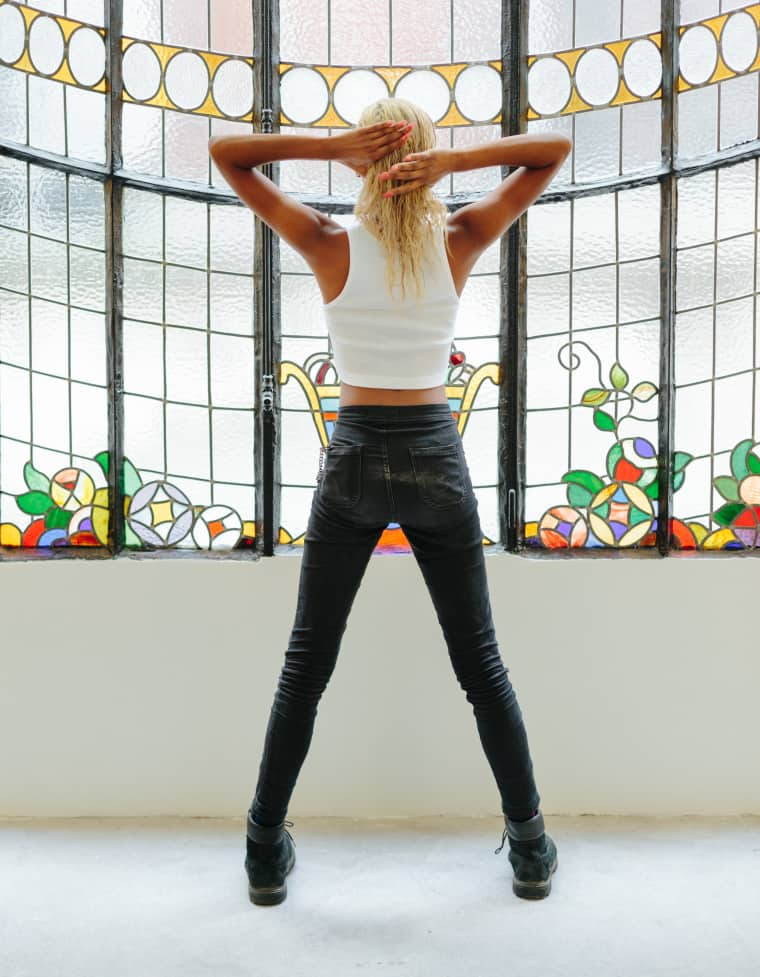 That do-it-yourself mentality rules throughout the Atlanta-based Awful Records collective, a close-knit scene that Abra says provided a comfortable space for her to be herself. The crew is headed up by freewheeling rapper Father, who initially extended Abra an invite to join in 2014, the same year he released his groggy breakout "Look At Wrist." The only singer in a crew full of rappers, she considers herself the "big sister" of Awful, though it was the whole crew's abandon and disregard for industry "norms" that inspired Abra's own fearlessness. "They always remind me to stop apologizing for stuff you shouldn't apologize for," she explained.
Abra's raw songwriting feels more honest than amateur, and she showcases a range that often alludes artists who find themselves stuck in the "alt" corners of the internet. With soaring vocal abilities that refuse to be outdone by 808s, her debut album BLQ Velvet found Abra putting a lo-fi spin on '90s R&B, and its follow-up, Rose, hung a left towards '80s pop and freestyle, its pulsing bass lines daring you to find the nearest skating rink. Her new project Princess, released this summer by New York indie label True Panther, combines the best of its forebears: the soulfulness of BLQ Velvet, the lightheartedness of Rose. At six songs long, it stands as her most assured-sounding release yet. "When I started out, I had a lot of pain on my chest and a lot of bitterness," Abra remembers. "BLQ Velvet was [a way] to make myself feel better. It was a really cathartic project. Ever since then, I've had a lot less spite-fueled successes."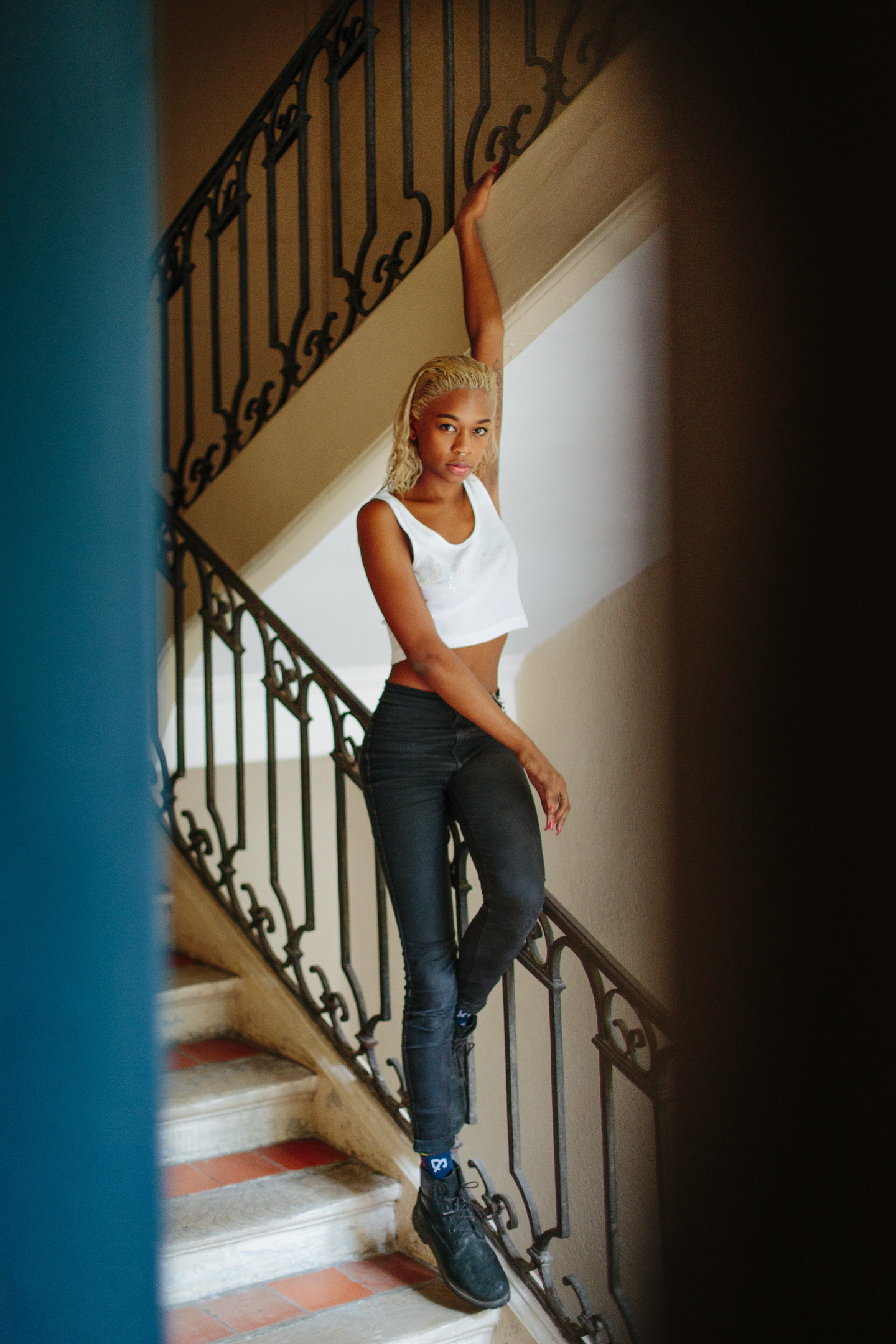 Now, the self-proclaimed "Darkwave Duchess" is standing in the sun more often, generously inviting listeners into a real-time dialogue she's having with herself. Her lyrics and visuals have historically been equal parts moody and vulnerable, but these days, she's feeling happier. She's found something worth losing sleep for, and it's not a boy — which she admits has robbed her of focus in the past — but the liberating gift of music. In the video for "Come 4 Me," the lead single from Princess, she drips with aplomb and vogues, like she's daring anyone to try her. But it's not beef — just an overdue celebration of self. "I really wanted to start off with an attitude of confidence as opposed to the heartbroken stuff people are used to — that sad girl shit. It's time to regain your self-esteem and know who you are."
It's brave to be publicly imperfect while also staying committed to evolving. Abra exists in that sweet spot where internet-encouraged oversharing becomes productive. Abra has found the freedom to create without the added pressure of squeezing in the boxes people may assign. She's always adding to a bigger narrative about being herself while, hopefully, inspiring others to do the same. "A lot of girls come out the woodwork to show me support because they understand," she said near the end of our talk. "It's nice to know that I'm a part of something that's letting black girls be free to be themselves."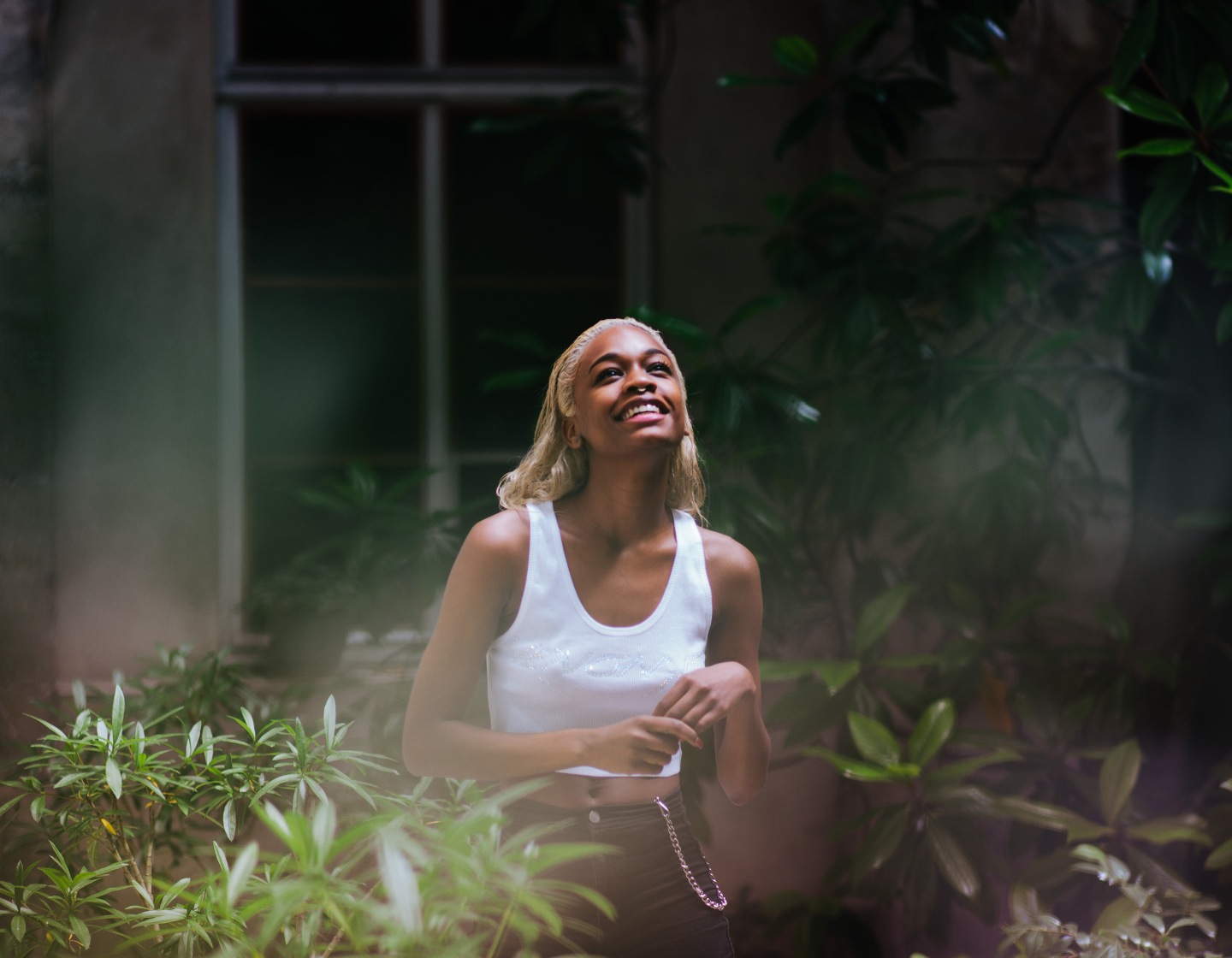 Princess is out now on True Panther. Watch the video for "COME 4 ME":
From The Collection:
GEN F