Deso Dogg, Ex-Rapper Who Joined ISIS, Was Not Killed In 2015 Airstrike
For the first time the Pentagon has changed its assessment of an October 2015 attack, confirming rumors that Denis Cuspert, formerly known as Deso Dogg, survived.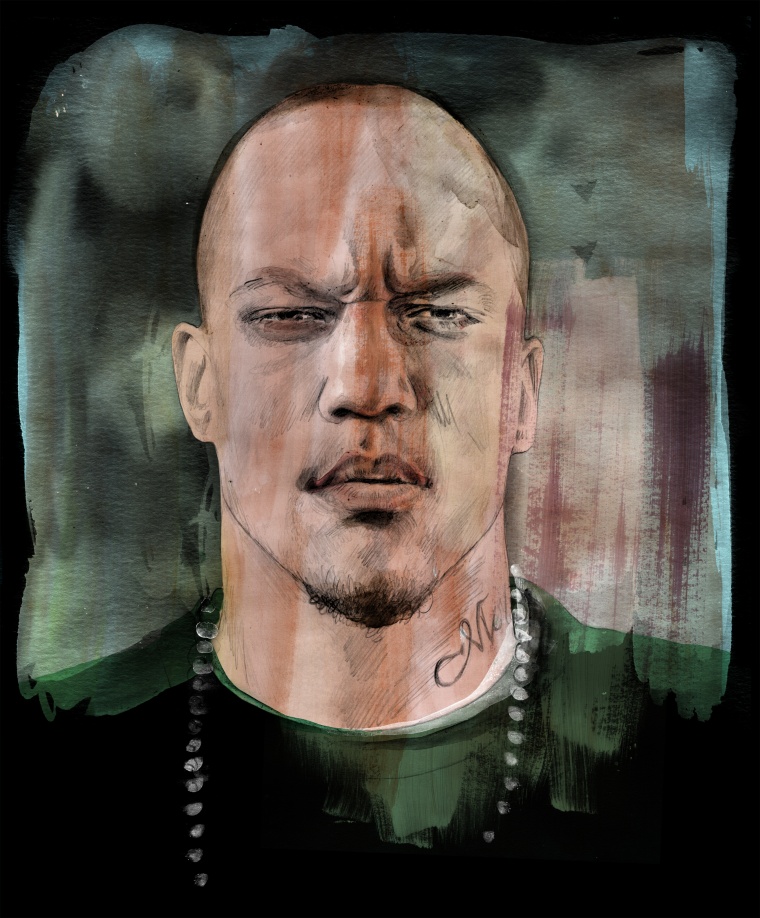 For The FADER's Fall Fashion issue, online and on newsstands this August, we went to Berlin to report a story on a German national named Denis Cuspert. In 2013, Cuspert left Germany for Syria, first fighting for a militant organization called Junud al-Sham and, eventually, the Islamic State (also known as ISIS and ISIL). In that, Cuspert is certainly not alone: last year the New York Times reported that nearly 30,000 foreign recruits had entered Syria to join the Islamic State. But there is something particular about Cuspert's arc: before leaving Germany, he was known as the rapper Deso Dogg.
As an MC, Cuspert was an obvious product of '90s American hip-hop. With heavy chains, coiled rage, and a lean, muscular frame — often paraded shirtless in his music videos — he was clearly pinching more than a bit of Tupac. (He even named one album Alle Augen Auf Mich, a German translation of Pac's All Eyez on Me.) In Syria, Cuspert became a propaganda star for ISIS, appearing in recruitment videos and recording combat songs about fighters-in-arms and mass murder.
In October of 2015, the Pentagon stated that Cuspert was killed in a U.S. airstrike in Syria. "Cuspert was a foreign terrorist fighter and operative for ISIL who used social media to take advantage of disaffected youth and potential Western recruits," a Defense Department spokesperson named Elissa Smith said at the time. "I can confirm that an Oct. 16 airstrike near Raqqah killed Cuspert."
In the course of reporting the story, suggestions arose that Cuspert may not be dead. Suspicious were voiced, both by various jihadist watchers online and the Berlin intelligence security Verfassungsschutz. Then in July, a Pentagon spokesperson, Marine Major Adrian J.T. Rankine-Galloway, released the following statement to The FADER.
"In Oct 2015, the Coalition" — the network of nations jointly fighting the Islamic State — "conducted an airstrike against ISIL operative Denis Cuspert, a.k.a. Deso Dogg and Abu Talha al-Almani. At the time, our assessment was the strike was successful. It now appears that assessment was incorrect and Denis Cuspert survived the airstrike. We will continue to target ISIL terrorists like him that work to plot, conduct or inspire attacks against the West and our allies."
The full story of Denis Cuspert's life and transformation comes to newsstands on August 30 and TheFADER.com on August 2.