Meet Nadia Rose, The Sharp-Tongued Joker Who Can't Be Stopped
The British artist will try anything as long as she's in control.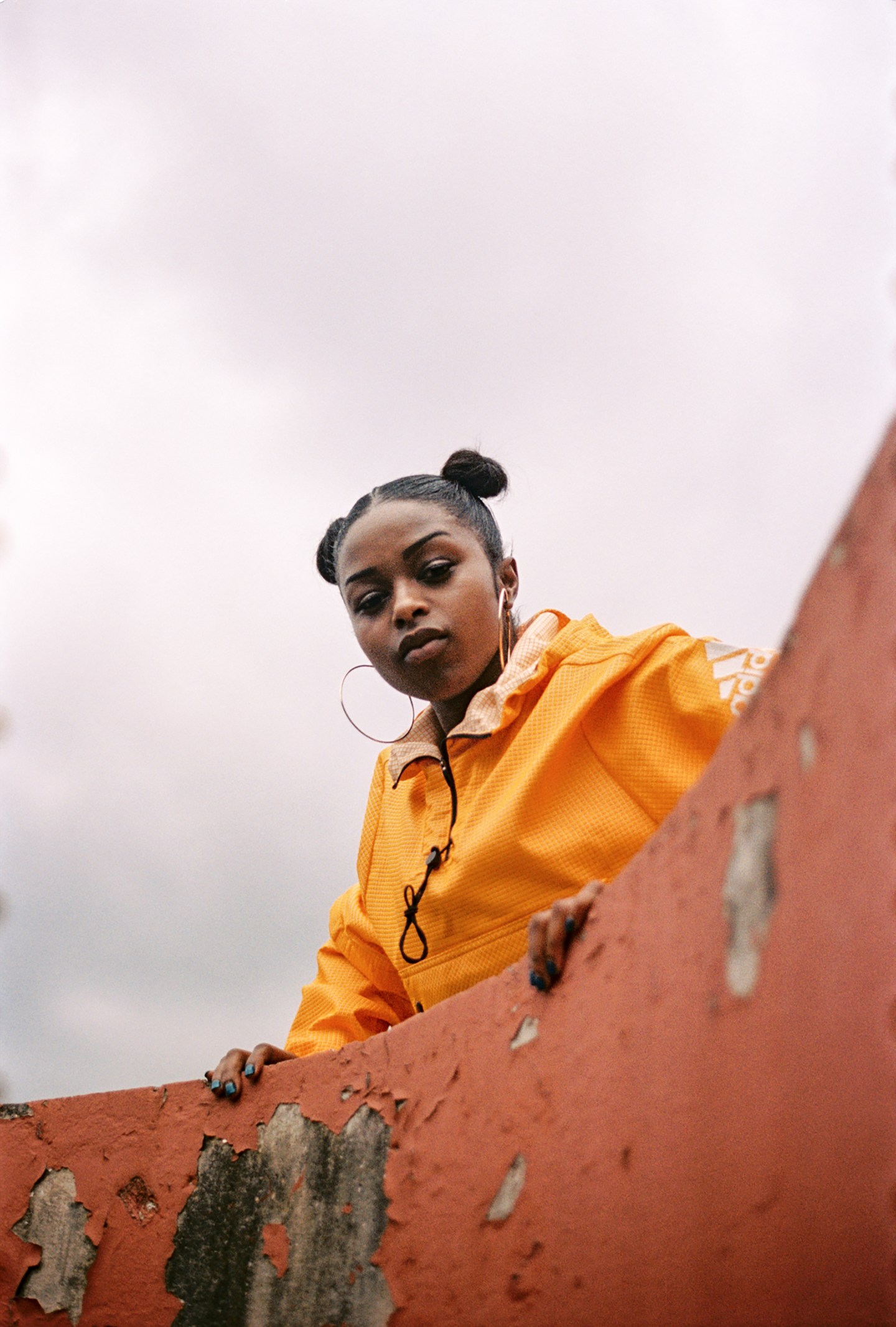 "Not much fazes me," Nadia Rose said while sitting on a bench in the south London neighborhood of Croydon, her legs planted apart in an authoritative stance. It's the kind of pose you might call "manspreading," but on Rose it seemed more like an intentional power play. It's not a surprise that the 23-year-old British MC seemed assured, considering it's her clear-eyed confidence that makes her punchline-packed rapping so completely addictive.
On this particularly bright July afternoon, Rose was about to go into a dance rehearsal. She wore sneakers with knee-high socks and gold hoops that you could fit a fist through. While we spoke, she neatly rolled a spliff. "People look at me and don't expect half of the things that come out of my mouth," she said, referring to her signature hairstyle of cute double buns. "It's a juxtaposition that I enjoy playing on." With her take-no-prisoners lyrics and intuitive flow, Rose's breakout tracks over the past couple years have had a youthful sense of wildness, whether she's peppering a borrowed DJ Mustard beat with references to Mariah Carey and The Fresh Prince on "D.F.W.T.," or upending Wiley's chilly grime riddim "Eskimo" through scatalogical similes on "Mufasa."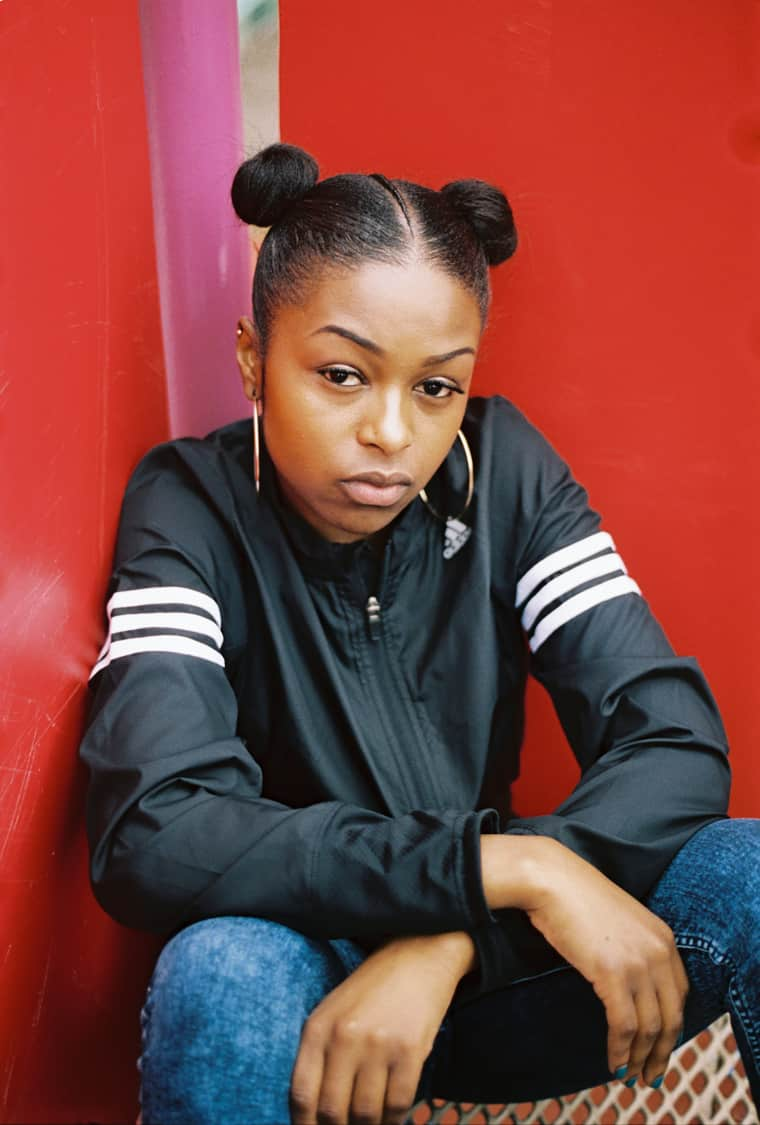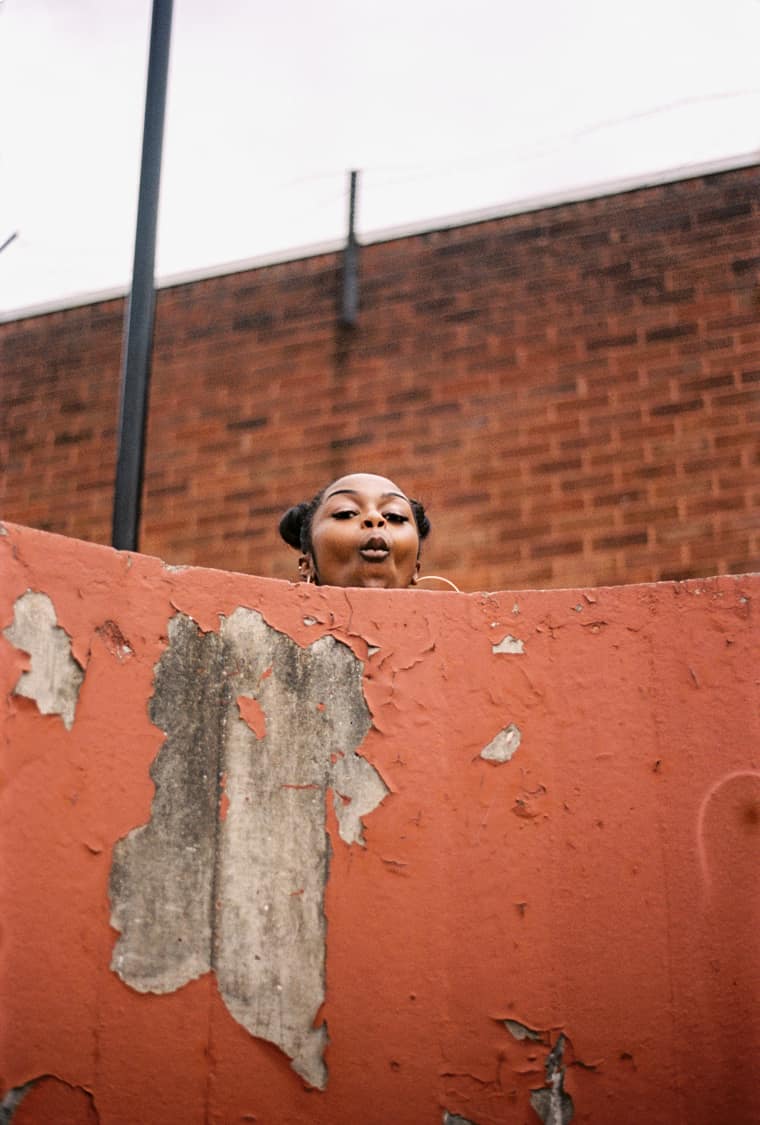 Rose said the determination that got her where she is today comes from her Ghanaian mum ("nothing stops her"), while her Jamaican dad, a dancehall DJ and MC, instilled in her a love of music from a young age. He'd play Capleton, Beenie Man, and Sizzla around the house and took her to Notting Hill Carnival, London's West Indian street festival, every summer.
Her cousin Michael Omari, who today makes grime under the name Stormzy, lived four doors down, and they'd often sleep over at each others' houses. Rose tells me she slept with a dictionary next to her bed in order to broaden her vocabulary — that sounds like a line, but she swears it isn't. After she started MCing at 13, Rose quickly became accustomed to holding her own during rap battles with "the lads" outside her council estate. But Rose's commitment to performing extended beyond spitting bars with her friends, and she spent her Saturdays taking classes in dance, acting, and singing at The BRIT School (alumni include Amy Winehouse, Jessie J, and King Krule).
By age 20, Rose was working 12-hour shifts in run-down branches of betting stores like Ladbrokes and Coral, using her spare moments to write lyrics behind the clear plastic partition. After clocking out, she'd head home to lay down that day's bars over simple beats that she made using Logic. She described the job as "bollocks," and adding to Rose's frustration was the fact that "the guys from the ends" — Croydon artists like Section Boyz, Bonkaz, and Stormzy — were starting to make waves beyond their south London borough. "I was seeing what was going on and feeling really sad," she said. "The males had been coming in strong, and the girls weren't making their mark."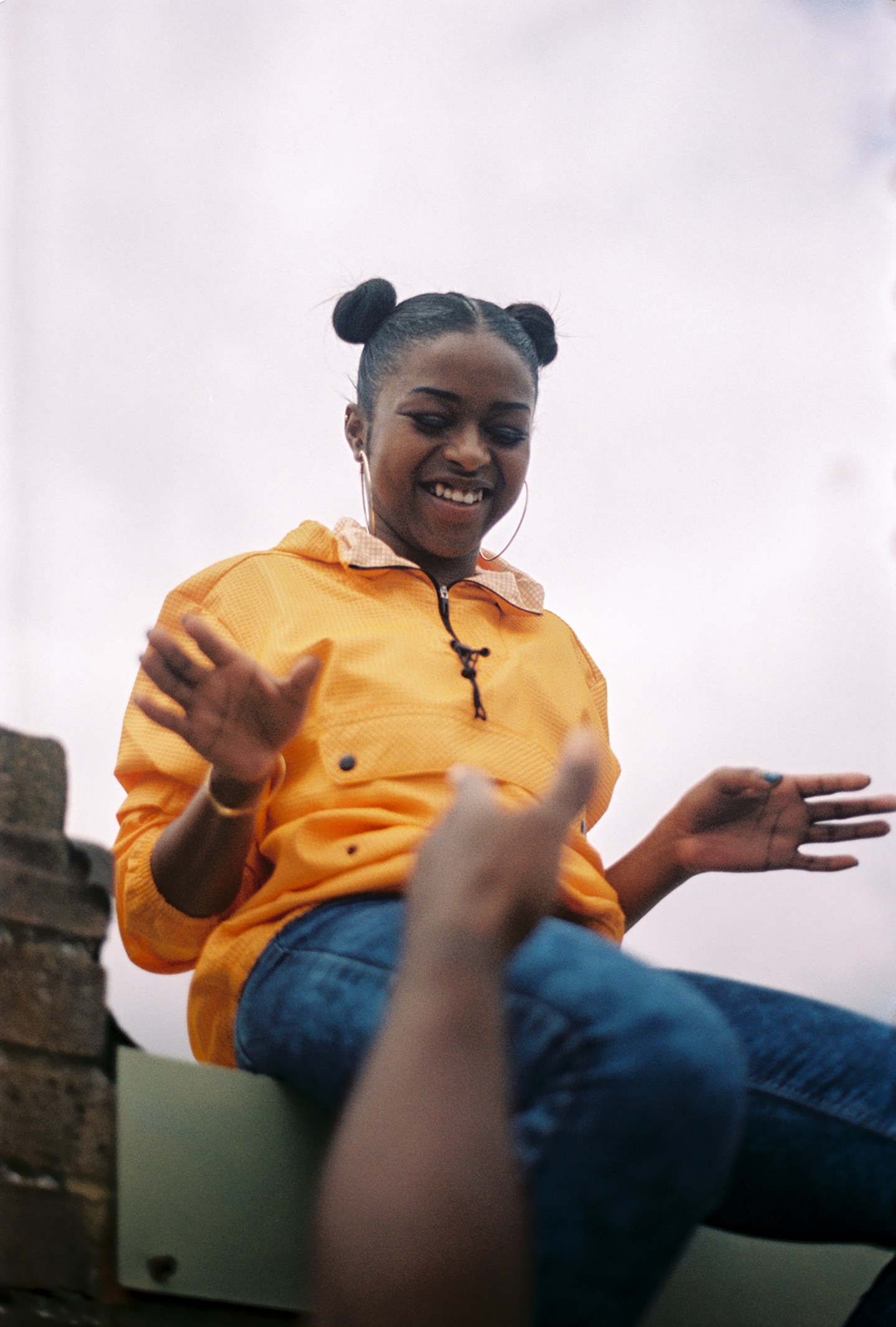 Reacting to the lack of gender diversity in British rap and grime, Rose quit her job and began working on music full-time. Her dynamic nature added heft to her fun, freeform early releases like "Boom" and "Station," but also gave her the assurance to tackle more personal subject matter elsewhere. My granny passed and I ain't been the same/ I roll how many spliffs and they ain't numbed the pain, she reflected on one moving 2015 freestyle.

Her songs and videos connected with the public, racking up plays and the attention of major labels. She found herself at the center of a label bidding war at the end of 2015, eventually inking a deal with Sony/Relentless this spring. Her first release since is "Skwod," a propulsive combination of ticking hi-hats, dank bass, and dramatic string flourishes. It came with a choreographed video, which spruces up Rose's style while keeping it road; she takes over a London street with a tracksuit mafia of women, flipping between various personae with ease: in one frame she casts herself as a Freddy Krueger-esque villain, and half a second later she undermines the threat by raising her index fingers to her temples to make pantomime devil horns.
Rose's presence is forceful, but it also asks, Joker-style: Why so serious? So while she's acutely aware of the harsh realities of the world today — she incisively comments on U.K. politics via Twitter, and held a minute's silence for victims of police brutality at a recent London show — her music also offers a braggadocios light relief. Sometimes, in trying times, that can feel just as important.
Rose is still close to Stormzy, and regularly asks him for advice, even though she says she always follows her gut in the end. Recently she's been taking advantage of her newfound music industry connections to lock in studio time with pop producers like MNEK, and she tells me she has an EP coming this fall.
Already, her sturdy self-worth has been of use in label meetings. "Quite recently, someone just keeps saying to me, [for the] next visual, let's sexy it up," she said, exasperatedly, near the end of our chat. "I'm like, Does it require that? In what sense do you mean?" Rose stamped out her joint, picked up her gold weed grinder from the bench, and stood up. "If it's not going to be me, it's not going to be anything."
Nadia Rose's debut EP is due this fall on Sony/Relentless. Watch the video for "Skwod":
From The Collection:
GEN F