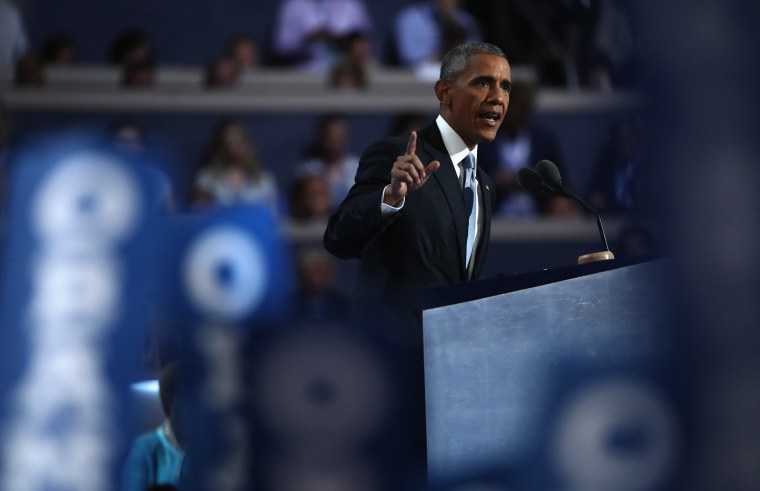 President Obama needs pump-up music like the rest of us, and his apparent song of choice is the rallying anthem "Lose Yourself" by Eminem.
In a behind-the-scenes video released by Democratic Presidential nominee, Hillary Clinton, Obama can be seen backstage bopping and smiling to the 8 Mile hit before walking out to deliver his speech. While the moment is short, Obama's glee is unmissable. The rest of the clip features Clinton and her husband backstage with a slew of other friends and celebrities including Katy Perry and Meryl Streep.
Catch Barack Obama jamming out to Eminem's "Lose Yourself" at the 58-second mark below.