This Secret Shop Is Where You Can Buy Unisex Korean Fashion in NYC
The founders of the Bushwick boutique show off their styles while hanging out six floors above the world.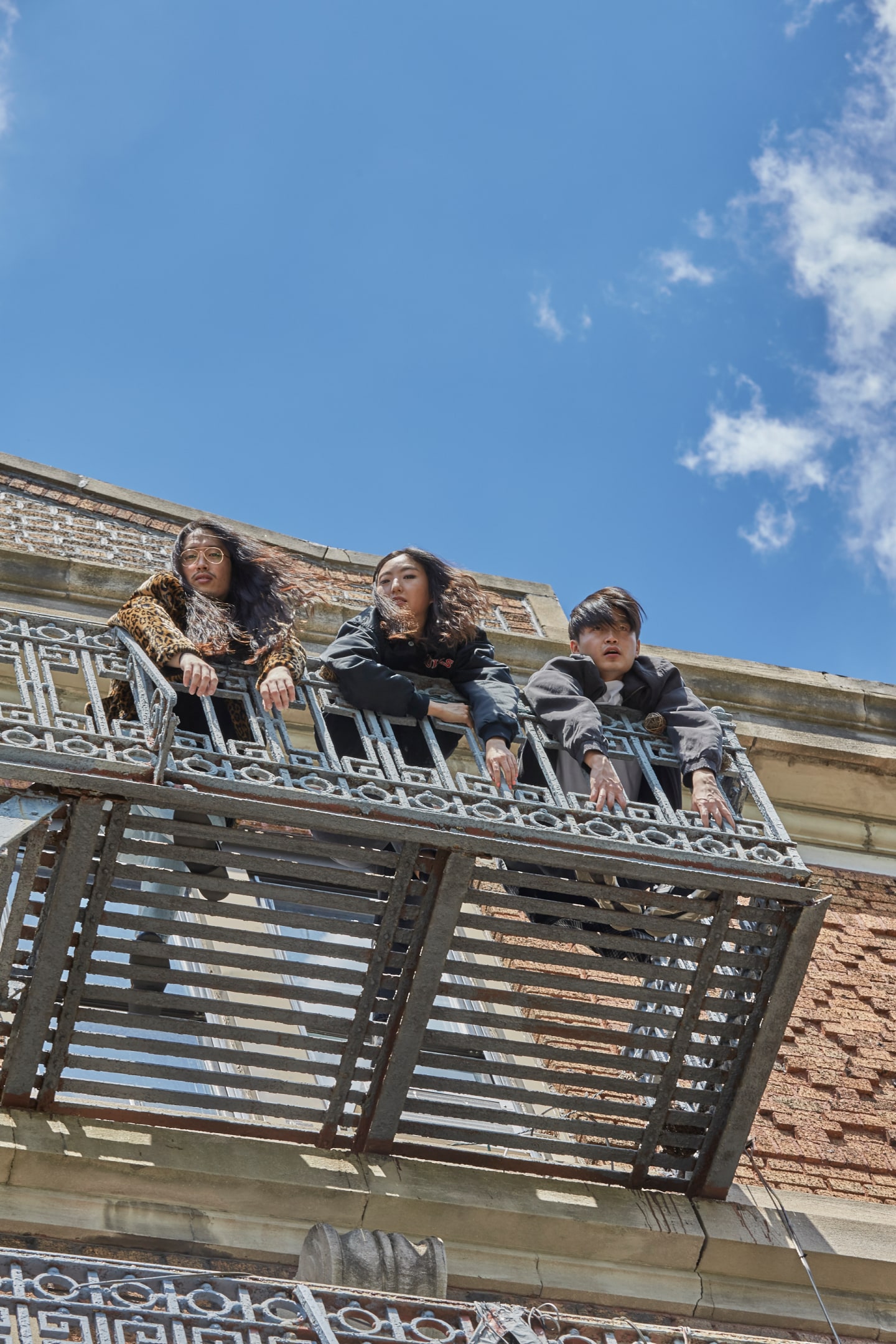 When New York gets you down, it's comforting to know there are still places to hide — like through the window onto a rickety old fire escape, six floors above the world. For the fashion-forward, another escapist wonderland is Fig Collective, a low-profile, appointment-only shop in Brooklyn. The Bushwick boutique, which also sells clothes online, is one of the only places in the world where you can find a select handful of young, largely unisex brands from the founders' native South Korea: companies like Ader Error, VEI-8, and Bouton that specialize in a specific kind of uncool cool. Jeans feature a slight wing at the ankle and, perhaps, a simple word like "RUN" embroidered above the knee. Black bomber jackets zip up over a bright blue inset panel. Even a humble striped shirt has extra-long sleeves, with holes for convenience about the wrist. In their adopted home, three of Fig Collective's four members (the crew's film director Seungbum Hong, 29, is not pictured) wear a mixture of the American and South Korean brands they love.