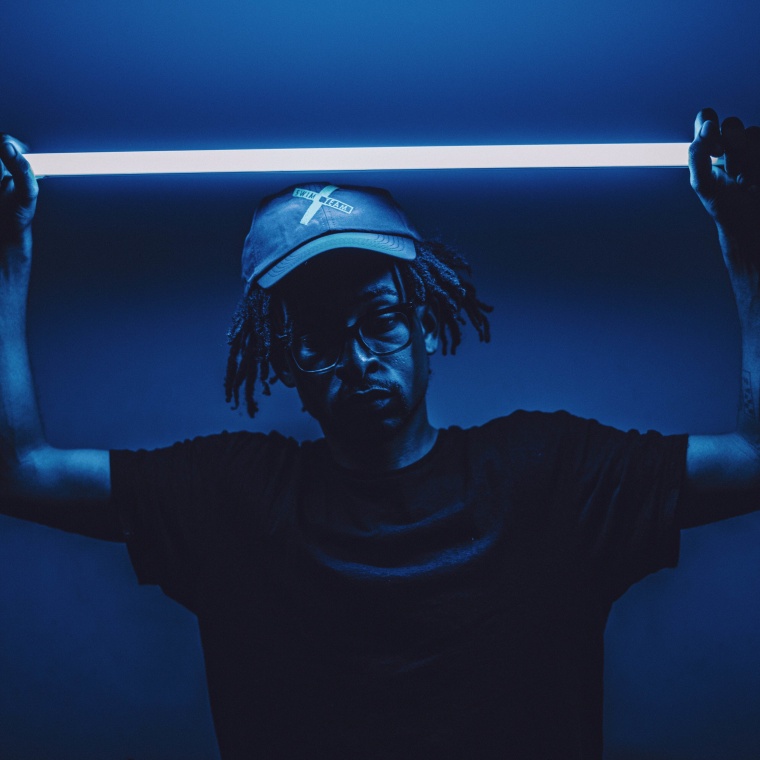 Rhode Island rapper Khary called on Miami's Sylvan LaCue for the "Find Me" remix. The explosive track is produced by Lege Kale, filled with horns that compete with Cue's speedy flow. Khary paces his verse, creating a pleasantly blended energetic groove. With a minute and a half left in the song, the beat makes a transition led by a steady drum kick. Khary maintains offers another confident verse, then slows it down and trails off with the phrase, you will not find me.
Over email, Khary told The FADER, "The coolest thing about working on this remix was that I wrote the original song at the end of 2015. A lot has changed in my career since then, so it was dope being follow up on the initial concept with a verse that details my progress."
He continued, "It was sort of like a before and after that I spoke into existence. Naturally, I hit up Sylvan to hop on it because he released a project this year and is in a similar spot as me. He killed it."