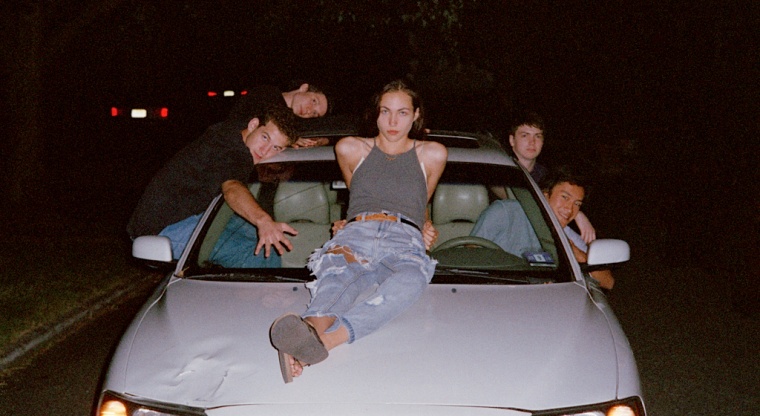 Ava Trilling is the lead singer and stunning lyricist of Montclair, New Jersey band Forth Wanderers, and she is also the youngest of the band's five members. Trilling graduated high school in June, and today she and her band are announcing a pretty cool graduation gift: they've signed to indie label Father/Daughter Records. The label's co-releasing Forth Wanderers's next EP, Slop, with U.K. imprint House Anxiety/Marathon on November 11.
"Slop," the song, is startlingly good — the words that tumble effortlessly out of Trilling's mouth are poetic, almost prophetic. Things change, I'm still young, she sings with glistening melancholy, I'm weird, I've been told, she floats over her bandmates Ben Guterl's crisp pop melodies. "Slop" is anguish at its dreamiest: I love too much to hurt this bad croons Trilling, And I laugh too much to be this sad.
"When Ben showed me the guitar parts he had written for 'Slop' I immediately fell in love with it," Trilling wrote in a note to The FADER. "It seemed fitting to how I was feeling at the time, and writing the lyrics and melody came super naturally. 'Slop' isn't about one thing in particular, but more of an abundance of things: change, falling out of love, feeling alone and out of place. It's one of our slower, more intimate songs."
Listen to "Slop" below, and preorder the EP here (U.S.) and here (U.K.). And there's more on the way.