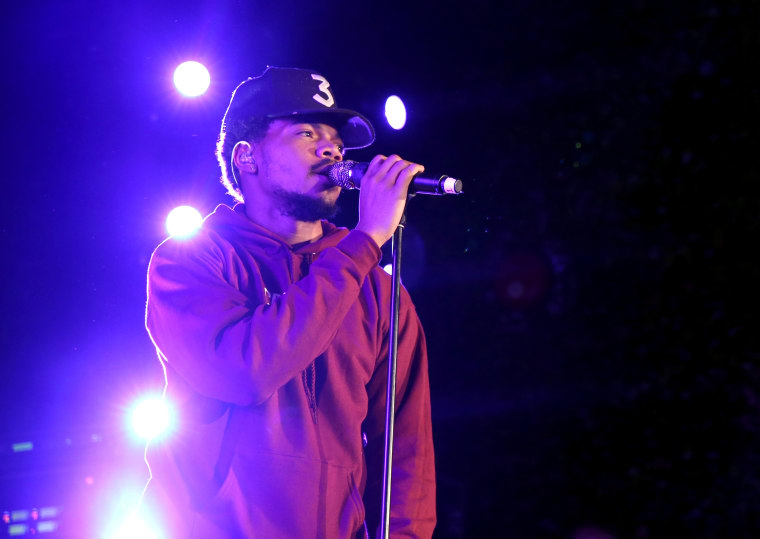 Earlier today, Philly producer Space Gang shared an unreleased Chance the Rapper song from 2013 entitled "You A Bitch." Spotted by Complex, the track features the intro from Nas and AZ's "Life's a Bitch" with contributions from fellow Chicago rappers Towkio and Kami de Chukwu.
According to the track description, the sultry saxophone-based song is "unfinished," and it's unclear whether it was produced with any particular project in mind. However, Chance's mention of acid during his verse may be a hint that the track was slated to go on his 2013 album, Acid Rap. Listen below.
Update 8/13/2016 12:21 a.m.: Space Gang explains that the track was forgotten about and "slipped through the cracks."
After being asked if "You A Bitch" was intended for Chance's Acid Rap, Space Gang replied that he wasn't sure, as the track never got that far to discuss such details. In a statement to The FADER, Space Gang explains that the track was lost in his emails, found months ago, and only uploaded today for fun.
"I was addicted to Xanax around the time it was being played around with and recorded," Space Gang told The FADER. "So I went away for a while and never followed up on finishing the track. I was focused on recovering for a long time so at the time it was something that slipped through the cracks."
Listen to unreleased outtakes from Chance the Rapper and Donnie Trumpet's Surf.