PARTYNEXTDOOR Thanked His Fans At The Brooklyn Museum On Friday Night
The closing of Tom Sachs's Boombox Retrospective, 1999–2016 was a night of appreciation.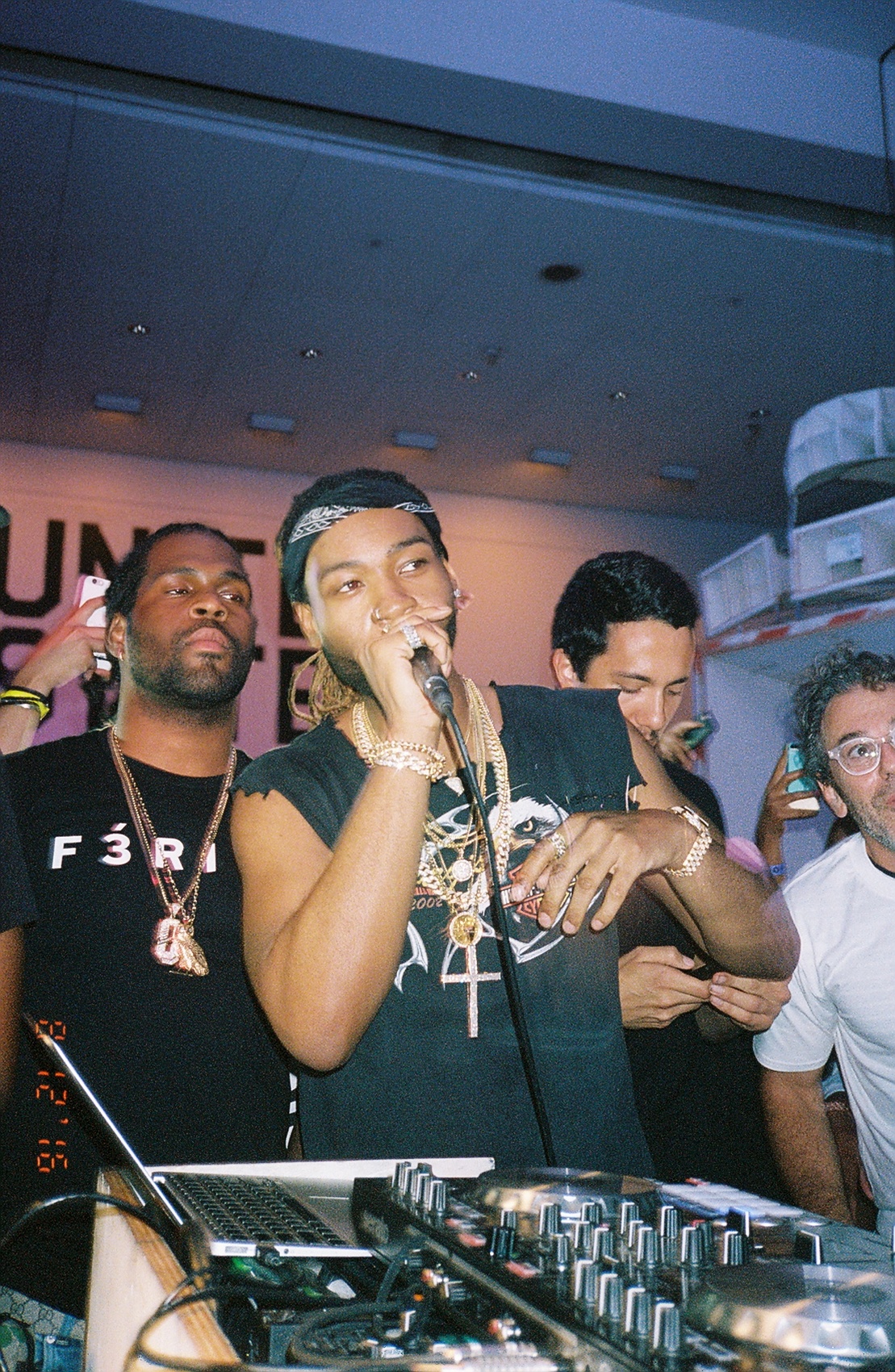 In a heartfelt, handwritten note posted to his website last week, PARTYNEXTDOOR promised to "do better at interacting with [his] fans." The occasion of the message was the release of P3, his long-awaited third full-length project. And on Friday night, just a few hours after the missive was delivered, he kept his promise at the Brooklyn Museum, where the official album release party was held. A cross-section of stylish PND fans and contemporary art patrons gathered in the museum's Martha A. and Robert S. Rubin Pavilion and Lobby, to celebrate both the closing of Tom Sachs's Boombox Retrospective, 1999–2016 exhibit and the arrival of P3. Opening sets by Venus X and KCSB got things started under the shadow of Sachs's speaker-themed installations. And after an introduction from his official DJ J. Wray, PND himself took the stage for a few words of gratitude and a casual performance of "Not Nice." He then floated through the space, stopping for daps and selfies, as the rest of P3 played a buzzing crowd off into the balmy night.