N-Prolenta Delves Into The Rhythm Of Suspense On "Bref (denise, beside herself)"
Their new EP will be released on Purple Tape Pedigree at the end of August.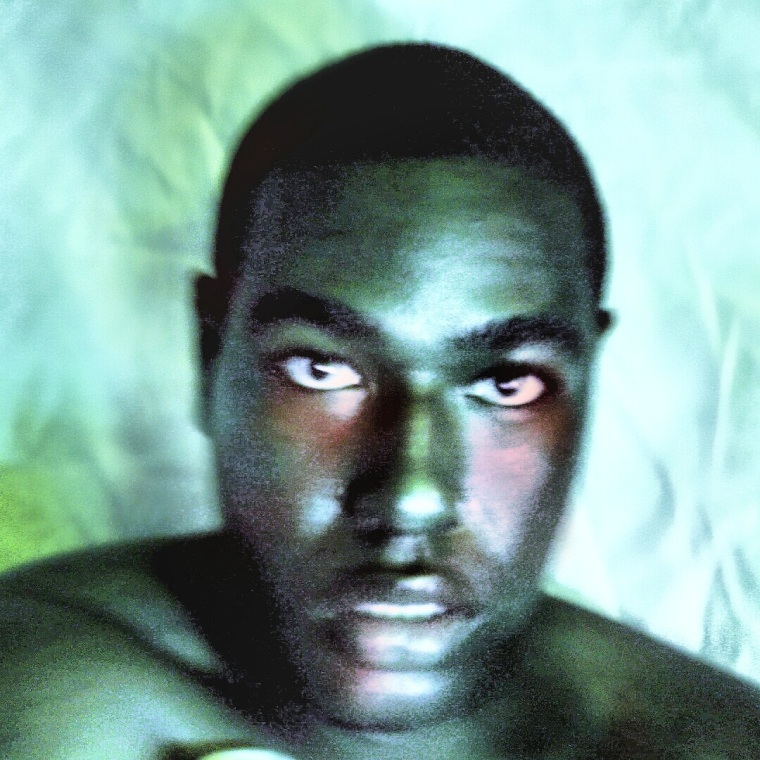 Fayetteville-based multidisciplinary artist Brandon Covington Sam-Sumana (aka N-Prolenta) is an incredibly prolific creator. Having just released an instrumental EP on Rabit's Halcyon Veil imprint and an audio/visual piece on online mix series cum label JEROME, N-Prolenta will also release a five-track EP on New York experimental label Purple Tape Pedigree at the end of this month. Entitled A Love Story 4 @deezius, neo, chuk, E, milkleaves, angel, ISIS, + every1else.... and most of all MY DAMN SELF, the record is an extension of a performance project called Black Hydra's Discharge Springs Forth Errantly From Her Many Mouths, and we're premiering one of its tracks below.
"Bref (denise, beside herself)" opens with staccato booms of bass and organ-tinged echoes; a keening melody cuts through the haze, evoking a feeling of bleak reverence, or maybe hope in the face of an overwhelming environment. Featuring words from Portland-based poet and artist Manuel Arturo Abreu, the song rapidly swells, orienting itself around the bassline like a warped tide. It culminates in a mesh of forebodingly layered vocals and a crescendoing cacophony of strings. Throughout, the track oscillates between various sounds and tempos, enabling the listener to reflect upon the natural, visceral rhythms of suspense and strain — fight or flight, palpitating heartbeats, gasping breaths.
N-Prolenta explained the ideas behind the track over email: "'Bref' is short for 'breath.' Breaths are brief. Sometimes we forget to breathe. But when we remember — we breathe deeply and fully as possible, even if that breath is but a staccato in the greater scheme. We can become entranced by that first inhale and it can become an intoxicant — it can suck us dry and drive us to grit... We can become beholden to it and construct whole eternities for ourselves in those moments: this is completely human. I find myself in a situation where, due to my demography, these moments are used as a weapon against me. This song, 'bref,' is a small exhale."
A Love Story 4 @deezius, neo, chuk, E, milkleaves, angel, ISIS, + every1else.... and most of all MY DAMN SELF drops August 26. In addition to a digital download, 20 limited edition physical releases are also available for preorder. The physical releases will include clear vinyl 12" records with interactive cover art, as well as an augmented reality app, both designed by N-Prolenta. (Preorder the record here.)