Boyfriend And Big Freedia Reimagine The Big-Room Banger With "Marie Antoinette"
The two New Orleans musicians collab ahead of Boyfriend's 4th Annual Birthday Bash party.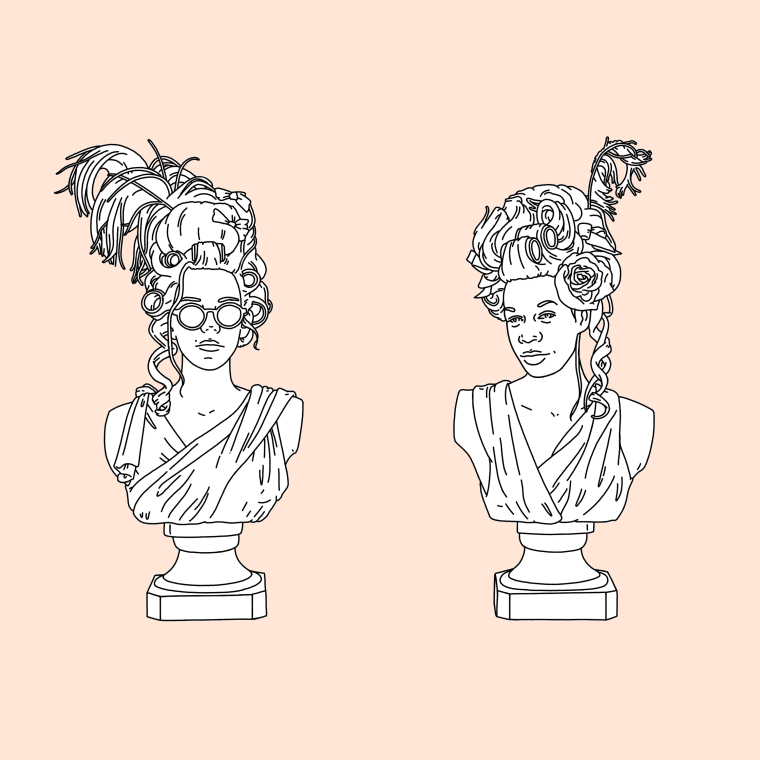 Experimental rapper Boyfriend and bounce music innovator Big Freedia have teamed up for "Marie Antoinette," an ode to the fanciful and the flagrant. Premiering on The FADER below, the two New Orleans musicians have flawlessly turned the French queen's legacy into a big-room banger. Harpsichord melodies are interspersed with massive, singsongy bass drops, and an icy dose of hi-hats adds extra flair to the refrain. Thankfully, the duo decided not to shy away from historical puns: I go so hard I might just lose my head, Boyfriend drawls slyly.
Over email, she shared her thoughts about the track's message: "We mustn't let the extravagance of the Haves suppress the indulgence of the Have-Nots. Perhaps the best way to critique something is to emulate it — taste the dried icing in the corner of a hungover mouth… And at the end of the day, I know that money won't solve my problems, but I still want it."
Big Freedia expanded on the song's sound: "['Marie Antoinette'] is a new vision of an old classic style of dressing, fashion, and 'diva-ish,' flamboyant royalty."
Boyfriend's 4th Annual Birthday Bash is happening this Saturday, August 20, in New Orleans, featuring performances by Boyfriend herself and "special guests." (More info here.)