Reggae Meets Jungle In This Mad Collaboration Between Cadenza, Jorja Smith, And Dre Island
"People" is a whirlwind of Jamaican and British sounds.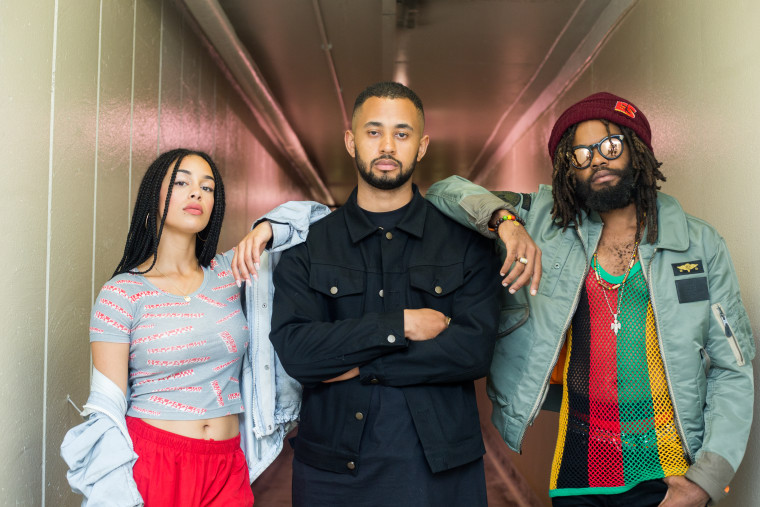 The latest single from dub-loving London producer Cadenza is a melting pot of people, sounds, and countries. Made between London and Kingston, Jamaica, the track begins as an affecting reggae-sampling pop song led by the husky voice of 19-year-old singer Jorja Smith, before Jamaican MC Dre Island lends a dramatic verse. Then come the jungle breaks, and chaos reigns.
Cadenza explained the track's sonic evolution to The FADER in an email: "I was digging through our record collection at home and pulled out this [roots reggae band] Gladiators 7". I heard the opening loop and knew I could do something with it. My original plan was for the sample to be the main focus, but as I worked on it with Jorja, the track just took this dark turn, and suddenly we were in this totally different space. We ended up going back to 1992 with the jungle outro."
Cadenza took a trip to Jamaica in February 2016, where he linked up with Dre Island, who recalled in an email to The FADER: "I was introduced to Cadenza by his father and my mentor, Sir David Rodigan. When he played me 'People,' and I heard the beautiful voice of Jorja Smith, from there it was a wrap."
Also in an email, Jorja noted, "The song is about people opening their eyes to the bigger picture; because negative events keep reoccurring again and again." Listen below.