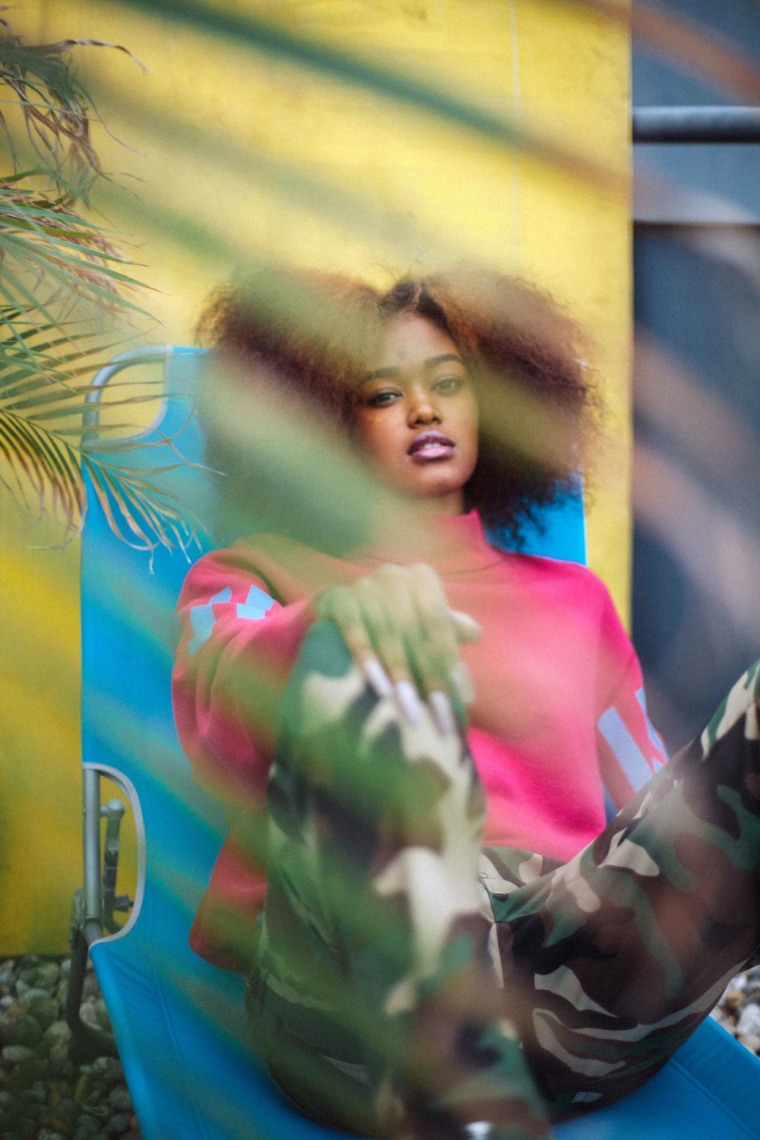 Today, Brooklyn-via-Philly rapper-producer Chynna (a.k.a. Chynna Rogers) is celebrating 90 days of sobriety with a new tape. The fittingly titled Ninety is a six-track project of dizzyingly frank tracks.
Each song was made with help from a different producer Chynna fucks with. And, from the beautifully moody "PAF" (which stands for petty as fuck) to the upbeat, lowkey banger "So Much More," the 22 year old's flows are steady and self-celebratory throughout. Girl deserves to love on herself, because sobriety is not something you casually decide to give a shot. You can love your dark parts, too, as she explained in a note to The FADER below — especially when they lead you to create something as fire as Ninety.
This project sums up my last two years. They got pretty dark and still amazingly spiritual. I tapped into parts of myself I otherwise would never have seen. Not to say you should hang out in that part of yourself often, but get familiar with it. Conceptually, I allowed my influences to guide me without sounding anything like them. I tuned back into my favorite psychedelic rock albums from The Zombies down to Blue Oyster Cult — especially them. Visually, I tapped in just as much on some super sci fi fantasy conspiracy shit. That's just what I'm into on my day-to-day. With the songs themselves, I wanted to incorporate the producers I really believe got the fuckin' gas and more importantly the synergy you need to make something special. It's last-minute. It's honest. It's lit. Day 90.