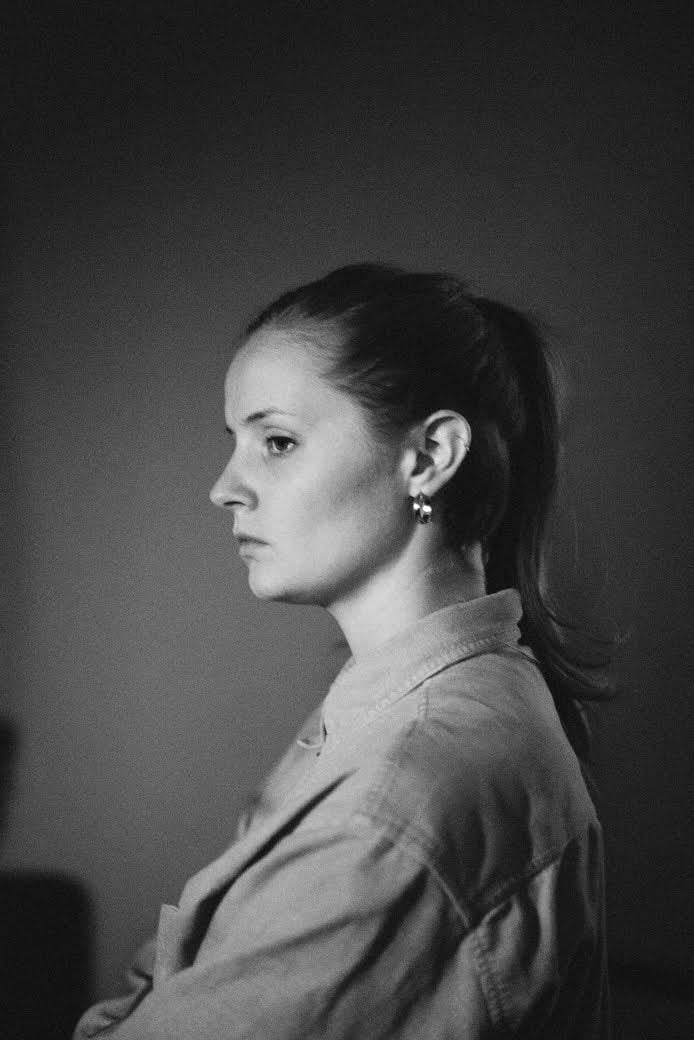 When it comes to musical influences Charlotte Day Wilson refuses to be selective: the classically-trained musician will keep Arthur Russell on repeat while listening to trap every day. And this reluctance to be defined is manifest in her sound, too. Sometimes she's linked to Sade — they both share similarly velvety vocals — as well as the neo-soul and jazz revival of fellow emerging Torontonians Daniel Caesar and River Tiber, but it remains difficult to pin Wilson to both genre and time. Her soulful timbre and sparse, self-produced melodies craft a celestial re-imagination of the blues, but her debut EP, CDW, could also pass as an unearthed folk nugget reminiscent of Linda Perhacs or the soulfully poptimist aesthetic of Julia Holter. CDW feels innately 'human' by design: every personal anecdote is deliberate and each chord played with intention. Wilson reflects on her interpersonal interactions in order to rediscover herself. A multi-instrumentalist from a musical family, Wilson left the self described 'smooth-ass R&B' Toronto band, The Wayo, a few months ago to focus on this solo project and 2016's been a banner year. Her quietly confident vocals were a highlight among the multiple features on BADBADNOTGOOD's recent album IV, and CDW's lead single "Work" was featured in an iPhone commercial and an episode of Netflix's Grace & Frankie. Ahead of a fall four supporting LA band Local Natives, Wilson talked to The FADER about the art of prioritizing honesty, how women hear things differently, and being your own biggest critic.
---
What was the creative process behind your new EP? How did it come together?
It was all written by me within the last eight months. For the most part it would begin with a chord progression on the piano and writing some lyrics then getting into the studio and adding, subtracting, and refining. I produced everything on the EP, except one that River Tiber produced ["Where Do You Go"] that we worked on together.
Agency is an interesting thing to think about, especially within the context of collaborations. What's your approach to working with different artists?
I was in a band before doing the solo thing. That was a very collaborative project and it was great, but I'm really easily influenced in the studio. I think it's healthy to have a balance between collaboration versus working on your own, but I also know that I do have my idea and my vision of how I want something to go. But that's why you realize certain collaborations and certain people, when you do work with them, every idea is good. That's what's real: that's the crazy shit. Working with BADBAD has been like that.
"I just feel sad when I think that I might not be part of any sort of revolution with music."
It's interesting how their classic jazz and contemporary rap influences has introduced them to a group of listeners who can now see the relationship between the two.
I've been really reeling, in a dark way, over feeling as though nothing new has happened with music in a while. I just feel sad when I think that I might not be part of any sort of revolution with music. I don't know how to make that happen, I don't think it's going to be me. I just hope I can be a part of that, in Toronto, in this time, in the circle of people that I know and am exposed to through the internet. I would love to be a part of something bigger than us all making songs. It can't be a coincidence that so many musicians in Toronto right now have a similar vibe. I'm sure the city informs something in that, but it's a bit annoying to be grouped into the moody, centralist R&B category. I know that's not what I'm trying to do.
On top of these generalizations about Toronto's sound, the city is often also talked about in a way that's super male-dominated. Do you think there's a female element that often goes uncaptured?
Yeah, 100%. I feel like my quest in life is to unravel what it is to experience from a woman's perspective. I don't think it's just R&B or just Toronto. I feel like women must hear things differently. Women, and anyone else that doesn't identify as a dude. I've heard that women have less ability to hear really deep, bass tones and that's really interesting to me.

Self-determination and strength through vulnerability often find their way into your songs. Does this record timestamp a particular period in your life?
I have a bit of a split personality when it comes to my levels of confidence versus self-consciousness. I go through phases of unshakeable determination, but they're often followed by intense self-criticism and a lack of confidence. I guess a lot of my songs reflect that lack of balance but, at the end of the day, my songwriting process ends up helping me find some sense of stability.
I was going through a lot of transitions while writing material for the EP. I was trying to find my identity in Toronto after being away for four years. I knew I wanted to be making music all the time, but didn't know how to make it a financially feasible lifestyle. I was also going from being in a band to working on my own material so all of a sudden I started spending a lot of time alone, which helped me address some personal issues. But I also do think I tried my hardest to make this EP sound timeless for myself and hopefully it sounds timeless for others as well. I'm influenced by all the current music and oldies too, so I don't ever want to make music that's so current. It's not me.
What qualities make something timeless?
I think a lot of it has to do with the sounds you're using, the instruments, and the recording techniques. The songwriting. I kind of hate the term authenticity because it's, like, 'What does that mean?' but I do feel there has to be something super genuine to it. I think honesty ages well.