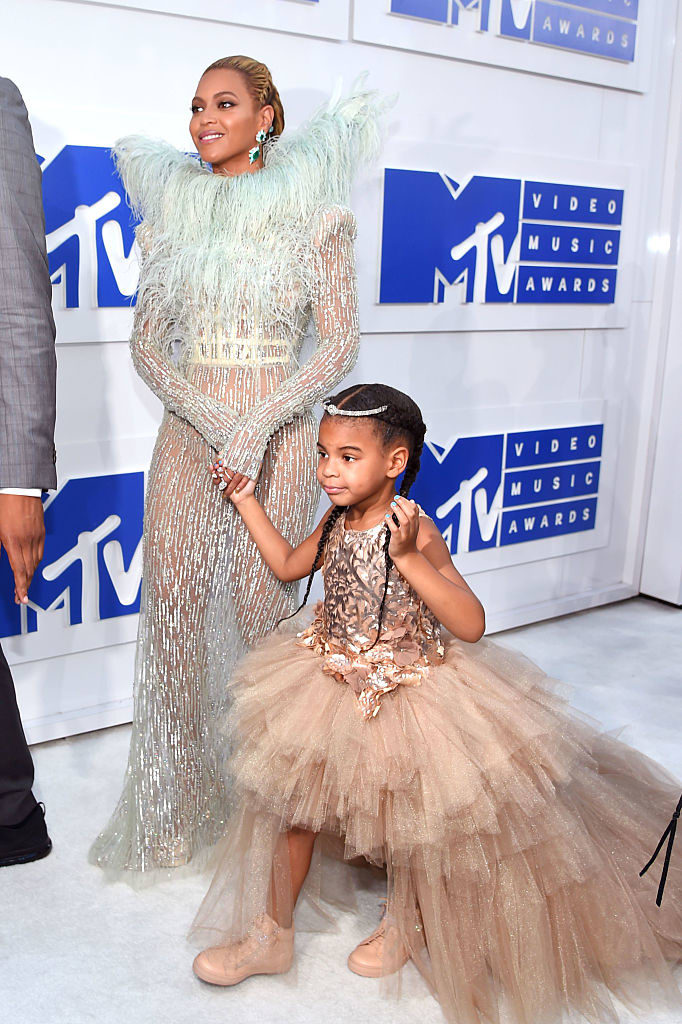 Beyoncé pulled up the 2016 MTV VMAs red carpet with a very special person on her arm tonight: her daughter, Blue Ivy. Bey and Blue seem to have coordinated their looks and both are shimmering. Beyoncé is wearing a piece from the Francesco Scognamiglio Fall 2016 Couture collection. Beyoncé also brought the mothers of Trayvon Martin, Eric Garner, Oscar Grant, and Mike Brown to show.
Earlier tonight, MTV confirmed rumors that Beyoncé would perform during tonight's show. The pop star has reportedly been in "top secret rehearsals" all week for a special performance.
See more pictures and videos of Beyoncé and Blue Ivy at the 2016 MTV VMAs red carpet below.