Why Closing Nightclubs Like Fabric Does Not Save Lives
As London loses a cultural institution, we need to have a bigger conversation about drug policy.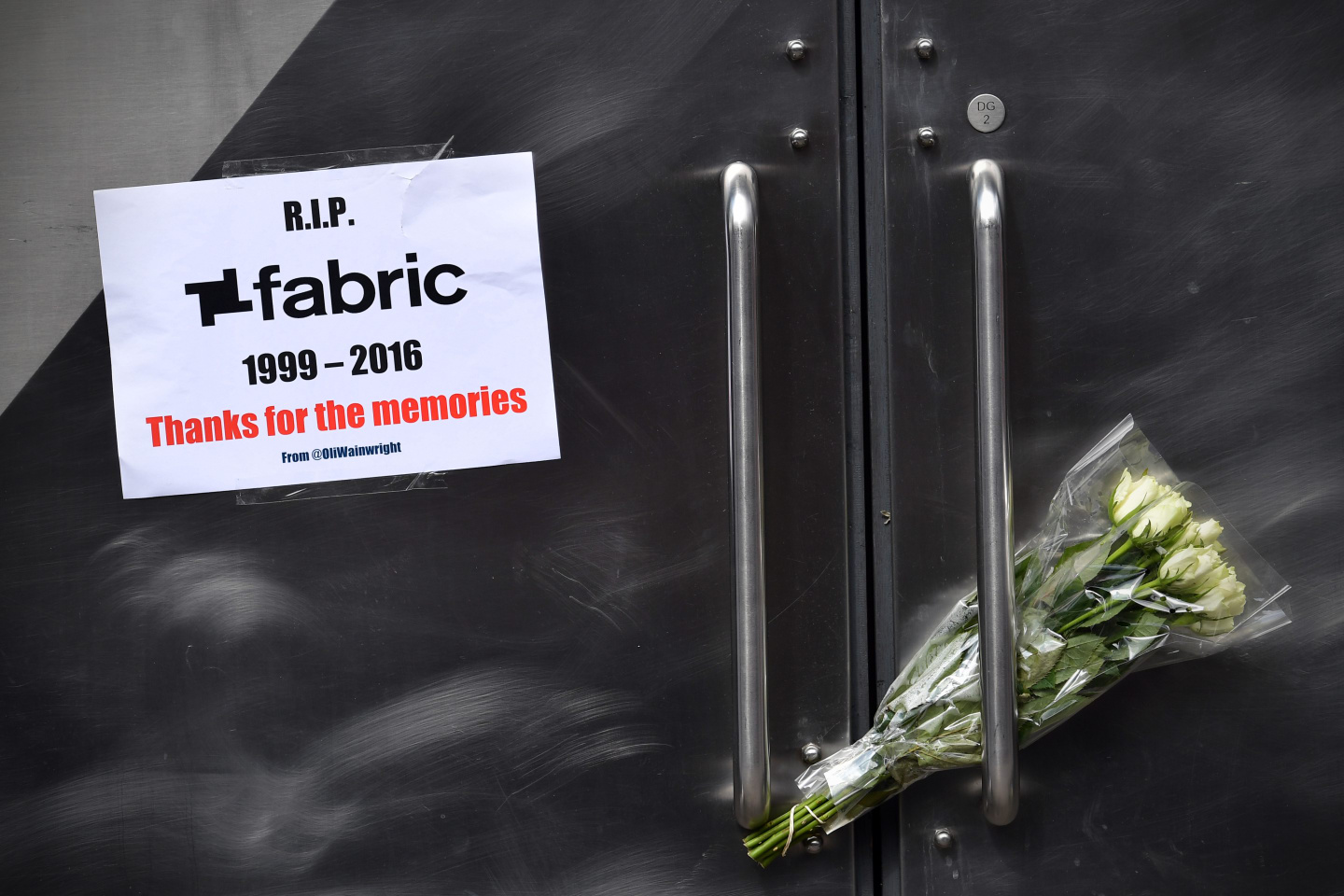 London's biggest nightclub Fabric doesn't have a drug problem. The whole of the U.K. does. In the wake of north London borough Islington Council's decision to permanently revoke the venue's license on September 6, it might seem the local government are under the impression that the club is the only place in the country where people take ecstasy while they dance. But in fact, drug-related deaths in the U.K. are at an all-time high since records began in 1993. Drug use is rising, particularly MDMA, which 3.5% of young British people reported taking in the last year.
The fact is, pills and powders are a part of many ravers' weekends up and down the U.K., and too many new users are dying due to a lack of education about what they're swallowing. Two young men tragically died at Fabric this summer after taking MDMA. Outside of Fabric, though — to take just three recent examples — a 17-year-old girl died after taking ecstasy at Red Bull Culture Clash in June, a boy of the same age also died at Leeds festival in August, and a northern teenager overdosed at a friend's house earlier in the summer. These young people lost their lives because of a society that refuses to talk about drugs, and instead takes a hardline criminalization approach.
As Fabric's co-founder Cameron Leslie noted in his speech in court, the club's open and cooperative approach made it a "darling" of the Metropolitan Police for its first 12 years of operation. As he put it: "Our joint procedures were showcased to other forces around the U.K." Even so, Fabric has become a scapegoat for the U.K.'s failing drug policies. London's new mayor Sadiq Khan initially promised to fight the corner of our nightlife economy but was unable to intervene in this decision, and Islington Council did not elaborate when approached by The FADER for comment. In the summarizing statement at Fabric's hearing, the judge claimed, "A culture of drugs exists at the club which management cannot control." The fact is, this culture doesn't just exist at Fabric — it exists all over Britain, and it is simply dangerous for the authorities to pretend that it doesn't.
It doesn't matter whether they were in Fabric or a friend's bedroom — many young people's lives might have been saved had they known how much is safe to drop.
Two of the most common reasons that people die after taking ecstasy on a night out are a lack of information about what's in their substances, and a lack of knowledge about what amount they should be taking. 18-year-old Jack Crossley, who died at Fabric in August 2016, reportedly smuggled three MDMA pills into the club and bought a further one inside, believing that his weren't working. (Redosing too quickly in the belief your drugs aren't working is a potentially lethal move.)
It doesn't matter whether they were in Room 2 at Fabric or in a field or a friend's bedroom — many young people's lives might have been saved had they known more about how much is safe to drop. That's the idea behind educational campaigns like "Crush Dab Wait," run by U.K. charities The Loop and Chill Welfare, which advises drug users to take a small dose, and wait at least an hour to feel effects before ingesting more. Similarly, dance magazine Mixmag launched a campaign earlier this year called "Don't Be Daft, Start With A Half." Drug education charity The Loop also ran facilities at Manchester club night series The Warehouse Project in 2015 and at U.K. festival Secret Garden Party in summer 2016, offering festival-goers health and safety advice, and the opportunity to test their drugs for toxicity without being prosecuted. Around a quarter of people who used the service at Secret Garden Party later threw their drugs away, discovering they were either deadly or duds.
This is new territory for the U.K., but elsewhere in Europe, campaigns based on free advice and forensic testing of substances have proven to be effective. In the Netherlands, Amsterdam's night mayor Mirik Milan advocates an education-based approach to drugs. For example, in January 2015, when a batch of pills containing a dangerously strong MDMA substitute called PMA was circulating, he started a poster campaign around Holland to warn of the pills. As a result, no Dutch people died from taking them. (Several people died from taking PMA that year in the U.K.) Milan told Mixmag: "In Switzerland, you can test on location at festivals, and the last person to die in Switzerland due to taking drugs at an event was 7 years ago. It's not like they're just drinking schnapps in the woods in the hills in Switzerland, so if you look at it from a damage limitation perspective, it works."
However, the British government and local councils are seemingly not interested in exploring such schemes. At the hearing that decided Fabric's fate, Metropolitan police admitted they had not even investigated how The Loop's drug testing strategy was implemented. The charity's leader, professor of criminology Fiona Measham, along with other representatives for Fabric, emphasized the importance of drugs education and other societal factors in preventing the deaths of young people. But the police and the council supported only one option: Fabric's closure.
A report today in The Independent suggests that the true root of Fabric's closure is the lack of funding in the borough it is in. With the council and police struggling for money, they may be keen to replace the club with something that will generate more revenue for them. There are already proposed development plans in the pipeline for the area where Fabric stands. This may be speculation, but one thing remains true: Islington councillors have not succeeded in saving lives by closing Fabric, any more than you might stop an alcoholic from drinking himself to death by closing one bar. If their logic says that revoking Fabric's license will prevent more drug-related deaths, then surely their next move should be to close every club (and many hotels, et cetera) in London.
In an official statement on September 7, Fabric said: "Closing Fabric is not the answer to the drug-related problems clubs like ours are working to prevent." They're right: tragedies will continue to happen until we have a bigger cultural conversation about what is safe, and what is unsafe, when it comes to drugs. As Alan Miller, chairman of the Nightlife Industries Association, passionately explained in a speech on the steps of Islington Town Hall last night, "It seems like what [the council is] saying is, all the things that happen in society...all the things that happen everywhere else are irrelevant, and we're going to hold Fabric responsible for the issues in society. Well, it's not acceptable."