Why Black Lives Matter More Than Ever In Queen Sugar
With its TV debut, Natalie Baszile's unforgettable novel about a black southern family found new life with the help of Ava DuVernay and Oprah Winfrey.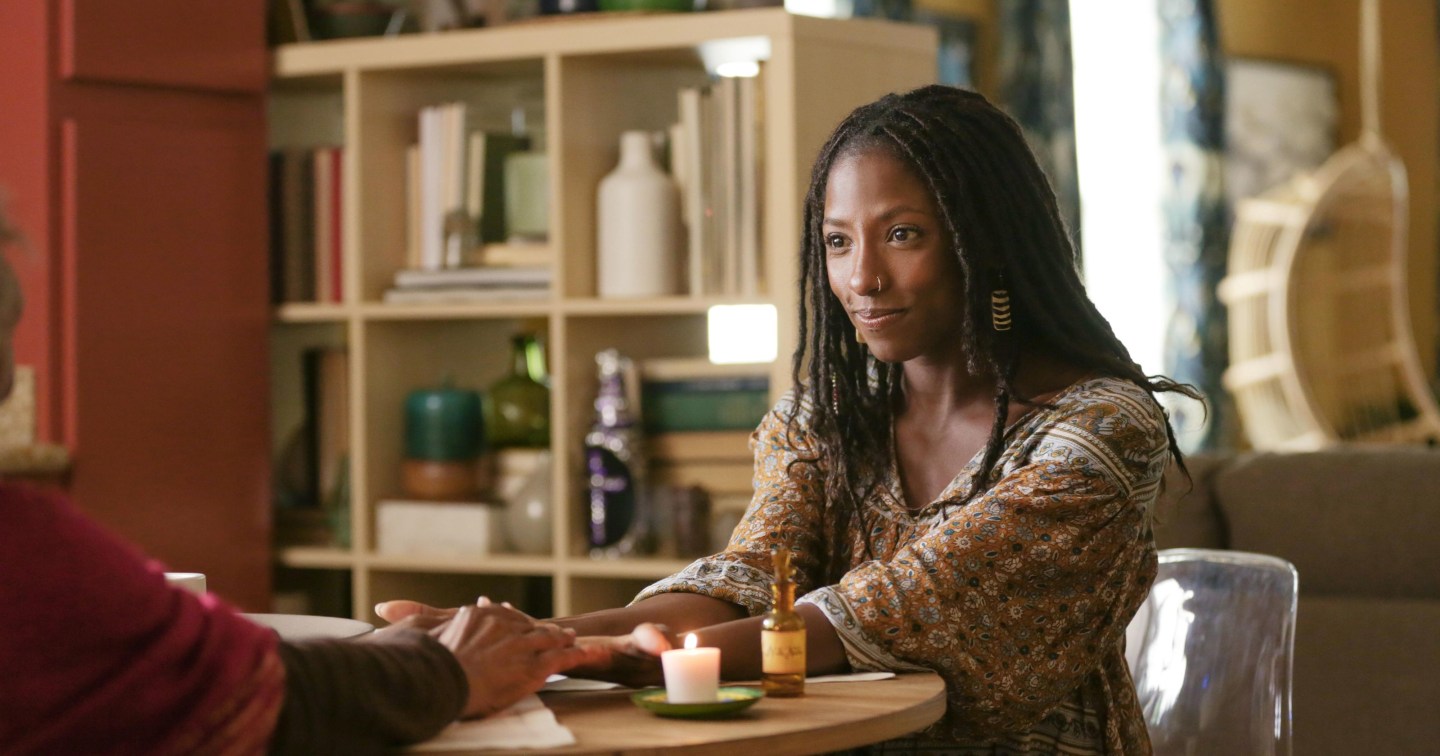 What does it mean to return home? What does it mean to be a black woman? What does it mean to seek love? To hurt? To grieve? These are just some of the questions probed in Natalie Baszile's austral family drama Queen Sugar, a novel that debuted in 2014 to high praise. The book follows Charley Bordelon — a single mother and widow — as she returns to Louisiana to inherit the 800 acres of sugarcane land that her recently deceased father left her. But, like all sojourns home, it is not without strife — a story as sprawling and as lush as the land from which it was cultivated.
In time, the book, too, found a home among readers. In early 2015, it was optioned by the Oprah Winfrey Network with Rutina Wesley (True Blood) set to star. And with Ava DuVernay — the prize-winning auteur behind Selma, Middle of Nowhere, and I Will Follow — on board as director, Baszile's story was given new, inspired life when it debuted to record ratings on OWN this week. Below, the Los Angeles-based author talks family, writing black women, what it means to return home, and trusting DuVernay's vision.
---
NATALIE BASZILE: My dad was born and raised in south Louisiana, and when I was in college I started tagging along with him and my grandmother on a road trip that they would take back home every year. I didn't grow up in Louisiana — I'm a southern Californian native — and I thought it would be fun to get to know my Louisiana family. Years later, when I started writing for myself, I was inspired and enchanted by the stories that I heard, by the people in the town who I had met, and by my own family. They were so warm and generous and loving, real salt-of-the-earth people, just so welcoming. I was so deeply moved and felt a real connection with them, which inspired the idea for the story.
One of the characters in the book, Ms. Honey, is inspired by my grandmother, Ms. Rose. They have very similar personalities: dominating and domineering but loving at the same time. The family dynamic in Queen Sugar really grew out of my early exposure and introduction to my family. The second inspiration for the book came in 2005, when I went back to Louisiana for a friend's birthday party. She had been born and raised in sugarcane country, in this little town called New Iberia, which is farther east; it's closer to New Orleans. My family lived in and around Lake Charles. In that region they grew crawfish and rice. But in my friend's hometown, they grew sugarcane — and I knew nothing about sugarcane. Until then, I had no idea that sugarcane even grew in Louisiana. By that time, I was already writing the book. And I knew that Charley, the main character, was going back to the south to claim her inheritance, which was some kind of crop. I just didn't know what kind of crop she was going to inherit. So my friend takes me to her mother's fields; she owns 2,000 acres of sugarcane land. We drove into the middle of this sugarcane field and all of a sudden I knew, standing there, that this would be Charley's inheritance. It was just so beautiful and so poetic.
In many ways, I wanted Charley to have struggles on multiple fronts, as many women do. I wanted her to have a challenge raising a daughter. I have a daughter, and I was familiar with that struggle as well as the joy of that, so I wanted that to be a source of challenge for her. The reality of the sugarcane world is that it is an industry dominated by men, and white men, in particular. I also wanted her to have that struggle in navigating the racial and gender dynamics of that space. One of the things that I observed when I would go down to Louisiana to do research, was how there are no women, or very few women, in this field. There was also the intergenerational struggle of living with her grandmother that I wanted her to have. For black people, the extended family has always been a source of strength. But, at least in my own personal experience, I think we are losing that as families move away from the home. I didn't grow up having daily interactions with my grandmother, because of the complicated relationship that my father had with the south. He hated Louisiana. In many respects, he was not interested in going back other than for those visits. The south was not a romantic place for him, and so, as a kid, I didn't grow up being sent home every summer like other black families I knew. I didn't have that experience. I wanted Charley to have that opportunity, but also to have to learn what that meant: to have to pay respects, to be respectful of your elders. I wanted to explore all of those issues of family and race and gender, and I wanted her to embody all of those challenges simultaneously.
In the early years of writing Queen Sugar, I noticed how many people, black people of all generations — retirees but also young people — were moving back to the south, whether it was Atlanta or New Orleans, or maybe a small town where their grandmother had left them a house. I found that so interesting. This pull we feel, to return to this place that is often so fraught and so complicated and yet it's a place where we feel at peace. We can settle in, we can settle down. Finally. I was just having a conversation with a friend of mine — we went to college together — who is from Los Angeles and now he and his family have settled in North Carolina. He was telling me, "It feels good. It's complicated but it feels good to be here. The pace is slower and people talk to each other, you know?" He's recalibrating his own way of being in the world and he's doing this not in L.A. or New York City, but in some little North Carolina town. I love that idea of home as a catalyst.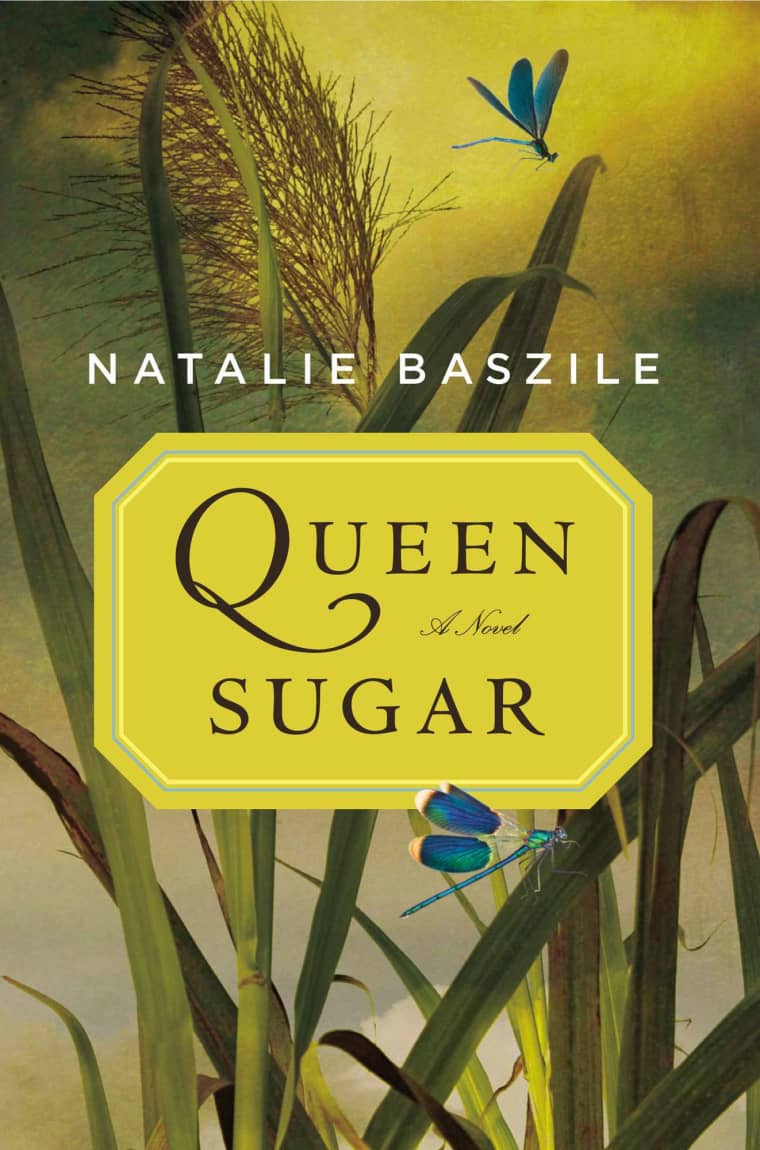 "Ava's in the world of film and I'm in the world of books but our artistic sensibilities — what we're trying to do and say about black people, about people of color, about black women — there was an echo there that I recognized."
The older I get, the more I understand how important it is to feel like you are known, to feel like you are understood, and welcomed, and embraced. Whether that means that you are on your home soil, back where your people come from, or whether you are in a place where you have created your own family. I find myself treasuring that more and more, and feeling like I just want to have a place on this earth where I feel like I don't have to worry and the people here know the real me.
Until I got the call, I was not familiar with Ava DuVernay's work. But I did my due diligence, we spoke over the phone and I went back and watched her films. She made this little short film called The Door that I loved. It was about black women, it was about friendship, it was about heartache, it was about sisterhood, it just had this soulful quality to it but it was different. I had not seen anything else like it. And when I saw that film, I knew she was absolutely, 100 percent the right person to take my story forward because her sensibility was aligned with mine. Ava's in the world of film and I'm in the world of books but our artistic sensibilities — what we're trying to do and say about black people, about people of color, about black women — there was an echo there that I recognized. From the very beginning, I felt very comfortable with having her do whatever she was going to do with the book.
I invited her down to Louisiana and we had a day together, because I wanted to show her around. She has Louisiana roots too, but she's from New Orleans. I wanted to show her the world of sugarcane so that she would understand. I wanted to give her the same gift that had been given to me. When we were together, her spirit was so open. There was just a warmth there that I appreciated, so it made it very easy for me to hand off my child to her and give her my blessing.
My one wish was that Ava, Oprah, and their team maintain the heart and spirit of the book. That they continued the conversation I started in the book. Whether it was the issues of black farmers and the discriminatory challenges that they had faced historically. Whether it was black men being imprisoned in outrageous numbers and what that looks like when those men get out after they are released, struggling with themselves and with the world. Whether it was the intergenerational aspect of the book. When I started writing Queen Sugar — and I hate to say this — we only had Trayvon Martin and Oscar Grant. We didn't have Ferguson, we didn't have Baltimore. But we had those two and that was really on my mind. That's what part of Ralph Angel's story is really about. And for Ava now to bring that into the current cultural moment and have Black Lives Matter be folded into the Queen Sugar series is tremendously important to me. I was very comfortable with having her take my story; I understood she would have to expand it in order to sustain the narrative arc over thirteen episodes and, now, a second season. She called last November when she had written the script, before they were going to start production in February, and said: "I just wanted to let you know these are the changes I have made, I've killed off these characters, and I tweaked these characters," and honestly, I loved it. Because she made changes that were thoughtful. She understood. And it made sense for the story that she was trying to tell.