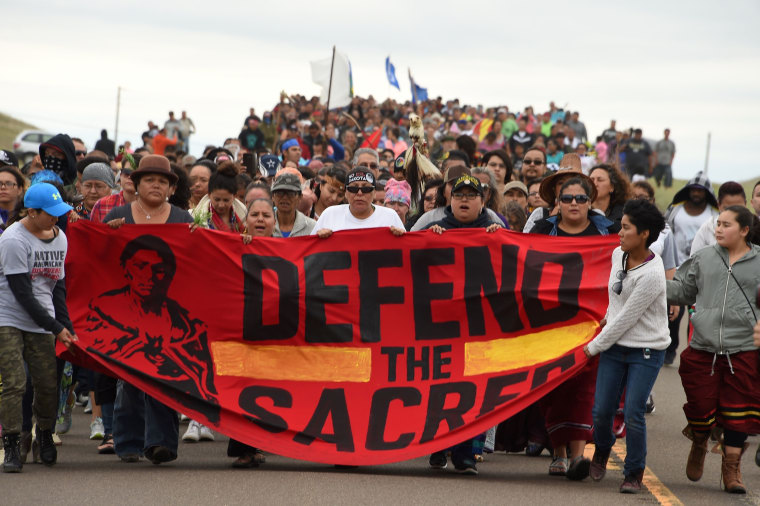 On Friday afternoon, The Department of Justice, the Army, and the Interior Department released a statement saying that construction on the North Dakota pipeline should be halted while more environmental precautions could take place.
The Standing Rock Sioux Tribe had their petition to halt work on the North Dakota pipeline tossed out by a Federal Judge on Friday. The United States District Court For the District of Columbia denied the tribe's motion for preliminary injunction. See the order here. U.S. District Judge James Boasberg issued the order, sans explanation. The tribe and the Army Corps of Engineers are to be in court on September 16 for a "status conference."
The tribe is protesting the pipeline which will be 1,172 miles long and move almost a half-million barrels of crude oil daily, according to the Associated Press. Earlier Friday, thousands met up at the pipeline to protest the construction.
Read the entire report here and read why six indigenous activists are standing against the pipeline.