What It Looked Like Inside Serena Williams's Fashion Week After-Party
Friends and fam gathered in the Meatpacking District to celebrate the launch of the tennis star's Signature Statement Collection.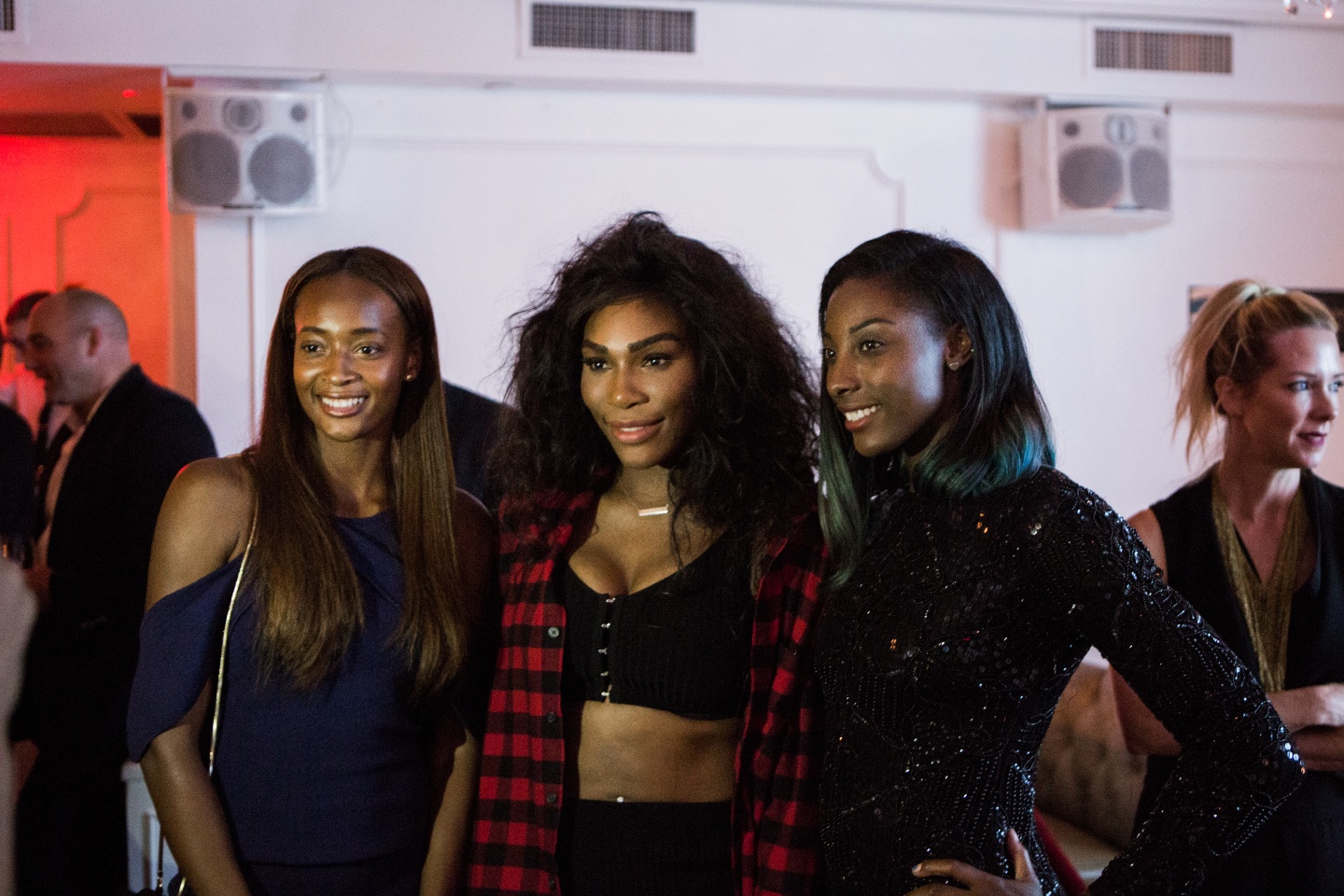 Tennis superstar and all-around stunning human Serena Williams launched her Signature Statement Collection, a collaboration with HSN, and hosted by Kia STYLE360, on Monday, September 12. After she crushed the show, Williams cruised down to the Meatpacking District to one of her go-to restaurants, Bagatelle, for the after-party. She rolled in with all her friends, stylist Ty Hunter, and her sister Venus.
It was a cool shindig, with guests from all across the board: Real Housewife of Atlanta Kandi Burruss was there, as was fashion TV personality Robert Verdi, and Olympic runners Nia Ali, Dalilah Muhammad, and Kristi Castlin. At one point of the night, singer Mario stood back to back with unexpected guest, tech entrepreneur Elizabeth Holmes (currently embroiled in a scandal).
Uncle Jxm (a.k.a. Slim Jxmmi, one half of Rae Sremmurd), DJed the first half of the night — the party officially got bumping when he put on Young Thug's "Best Friend" — and Mixpak's Jubilee spun vintage hits (think Sean Paul circa 2004) for the rest of the fête. This is what it looked like inside the party.