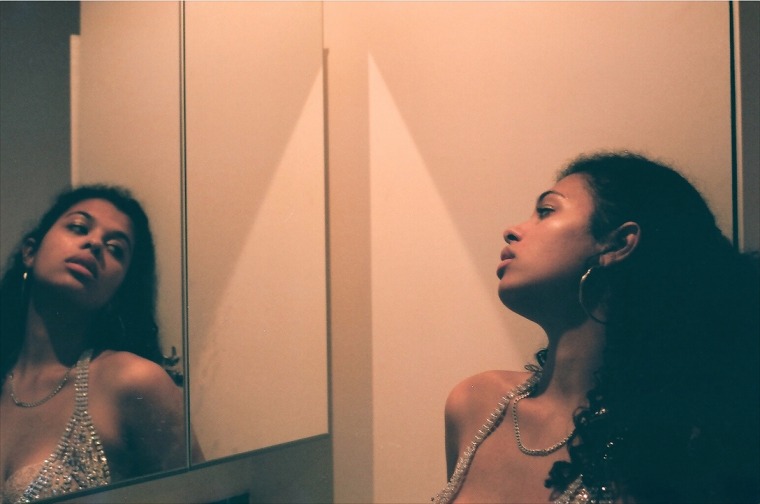 Cosima's bass-heavy pop oozes laid-back glamor and stony cool. On her new Island Records single, "Girls Who Get Ready," the Londoner creates the kind of sultry tune you'll want to blast while you do your eyeliner, but at its heart is a message of owning your own image and not caring what anyone else thinks. I don't want to be your faceless lover, she sings in a floating falsetto.
"I wrote this song when I was seeing someone who had very strong opinions on what made a woman desirable," she told The FADER in an email. "I realized that I had also picked up very strong and destructive ideas on what made me deserving of love. I remember I was halfway through straightening my hair when I snapped and thought: fuck this. I washed my hair and stayed home. It wasn't the straightening of the hair that got me — because its fun to shape-shift and transform — it was the fact that I was doing it for someone else, someone who didn't even take time to think over a text.
"I wanted to write about it lyrically, but I wanted the production to reflect how amazing it is when you're in a room with your friends getting ready to go out and talking about all the things you can't talk to anyone else about. So I had a picture of Jayne Mansfield in her pink bathtub up as inspiration!" Listen to the song exclusively below.