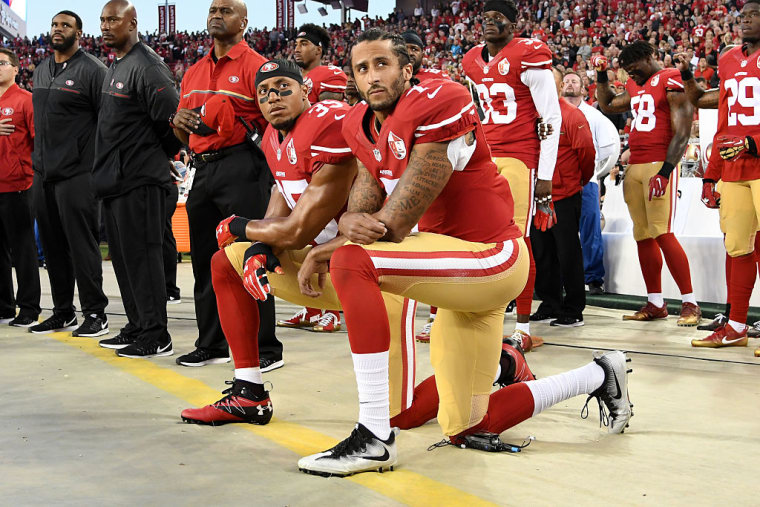 After announcing a $1 million donation to organizations fighting racial injustice at the beginning of September, Colin Kaepernick has detailed how he will be carrying out his plan. During a press conference on Tuesday, the 49ers's quarterback announced that he would be donating $100,000 a month over the next ten weeks and will set up a website so that the public can track the money, The Sacramento Bee reports.
"So everyone will be able to see exactly what organizations the money's going to, and also making sure we get an itemized list from the organizations of what they're spending the money on," Kaepernick said during the press conference on Tuesday. "To make sure not only that I'm transparent in what I'm doing but that these organizations are transparent with where the money is going as well."
Kaepernick also condemned the recent fatal shooting of Terence Crutcher, an unarmed black man, at the hands of police officers in Tulsa, Oklahoma. "They shot and killed a man and walked around like it wasn't a human being," he said. "That's not right. And they should be in prison for that."
Kaepernick refrained from setting a date for the launch of the website, but said that he is considering allowing for public donations through the platform. He has also pledged to donate all his earnings from jersey sales as well.