Meet CupcakKe, The Dazzling Rapper Who's Just As Freaky As You And Me
A raunchy queen from Chicago hones her flair for the absurd.
In the video for her song "Doggy Style," Elizabeth Harris wears teeny white pasties, barks like a dog, and rubs glazed donuts all over her body. She sucks on a hot dog — and then rubs that in her cleavage, too. But the best moment comes right before the clip fades to black, when Harris, the 19-year-old rapper who releases music as CupcakKe, whips off her sunglasses and gives a wide smile, wordlessly communicating that she's outrageous and she knows it. I thought about this moment when, during a FaceTime call from her pink bedroom in Chicago, she said: "I feel like, I'm just that bitch."
Shock value and comedy are cornerstones of her musical and visual output. "Vagina," Harris's first viral hit, has 9 million views on Facebook and features her topless, licking an absurdly large lollipop and reminding you over and over that she's wet. Then there's "Deepthroat," where she plays with more food and raps, I want to eat yo dick/ But I can't fuck up my nails/ So I'mma pick it up with chopsticks. There's also "Juicy Coochie," "Cool Fuck," and "Best Dick Sucker" from her two mixtapes, 2015's Cum Cake and 2016's Shelters to Deltas (S.T.D.) — anthemic tracks that discuss sex and cum with the fervor, comedy, and creativity of the world's best preachers.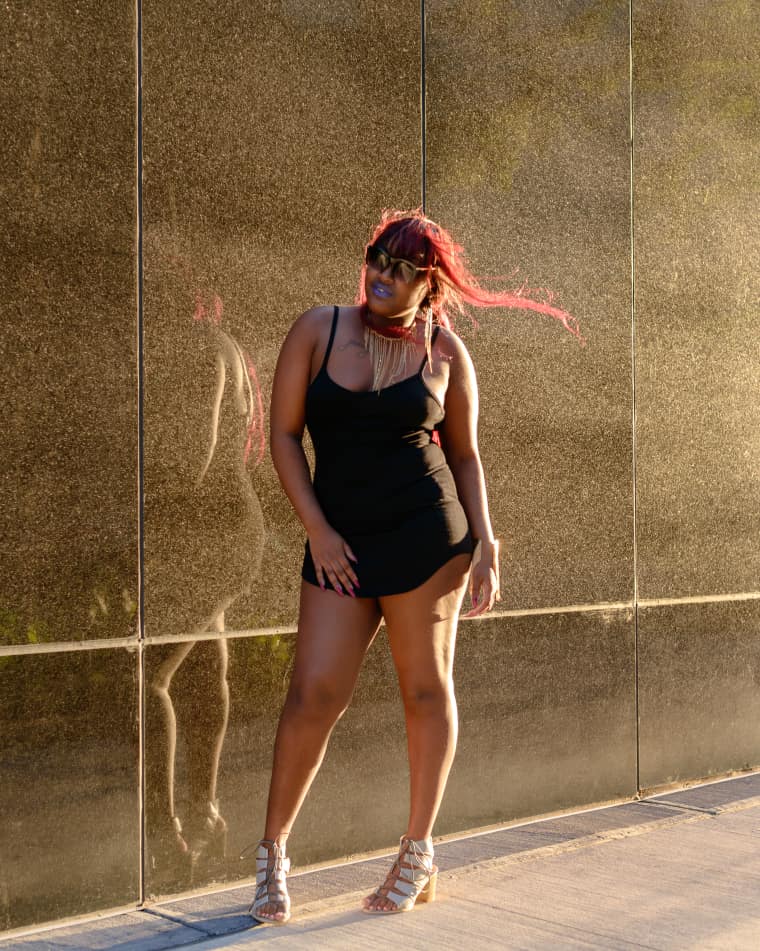 By Harris's sound logic, if you were to make a street record, you would try to make it as hard as possible, so when she's making a "freaky record," she tries to go all the way in. "Guys say it all the time: 'This bitch finna do this to me, this bitch finna do this, took it to my crib, blah blah blah,'" Harris said. "But when we do it, it's just like, 'You're a female, act like a lady!' Like no! It's free! It's being free. That's how I look at it."
Harris uploads songs about things other than the fun of dick sucking, too. "Sweet N Low" is a tender ballad about the ups and downs of a relationship. "Reality Pt. 3" is a brutal cut, where Harris addresses the extreme poverty of her childhood and suffering physical abuse from multiple family members. "Pedophile" is paradoxically bouncy-sounding, considering it finds Harris speaking about being a victim of sexual abuse. Over the phone, she described the song as a "warning for girls," and said that her next album will address "rape, and everything else."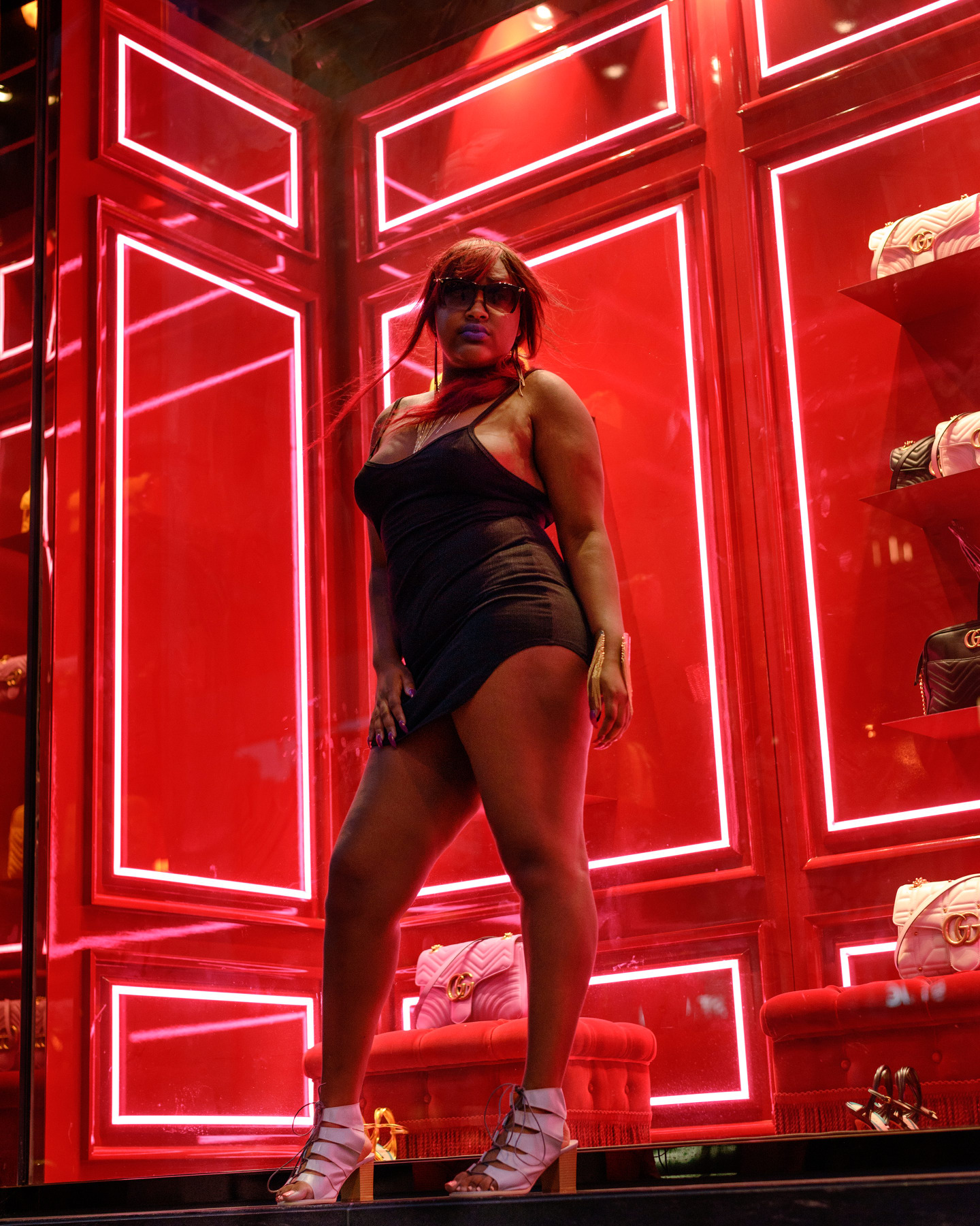 Harris grew up in the Parkway Gardens neighborhood of Chicago, where Chief Keef and Lil Reese are from. When she was 13 years old, she went to Bread of Life church, where she wrote and performed Christian poetry. One day, an older guy who Harris liked came up and told her that what she was doing was really close to rap, and suggested that she try it out. Her mom gave her $50 to book her first studio session and, a few years later, CupcakKe quit her job shampooing hair to make rap songs full-time.
Nowadays Harris has an army of horny strangers who spend all damn day calling her a queen. Her Twitter bio says "19 BUT GOTTA TIGHT PUSSY LIKE I'M 9." During a break from her photoshoot for this story, she took an adorable selfie in a public bathroom mirror with an oblivious person entering the stall behind her and captioned it, "Just farted in the stall she in." A few days before that, she uploaded a picture of her scratching between her legs: "My pussy itch, I got an S.T.D." Her fans — the most vocal of which appear to be white teen girls and young gay men — are game to join in. One fan in August uploaded a Twitter video of himself listening to her music and giving head to a guy driving a car. Harris retweeted it and wrote: "He sucking dick to my music 😳😳😳 REAL #slurper shit !!!! I'm inspiring the world."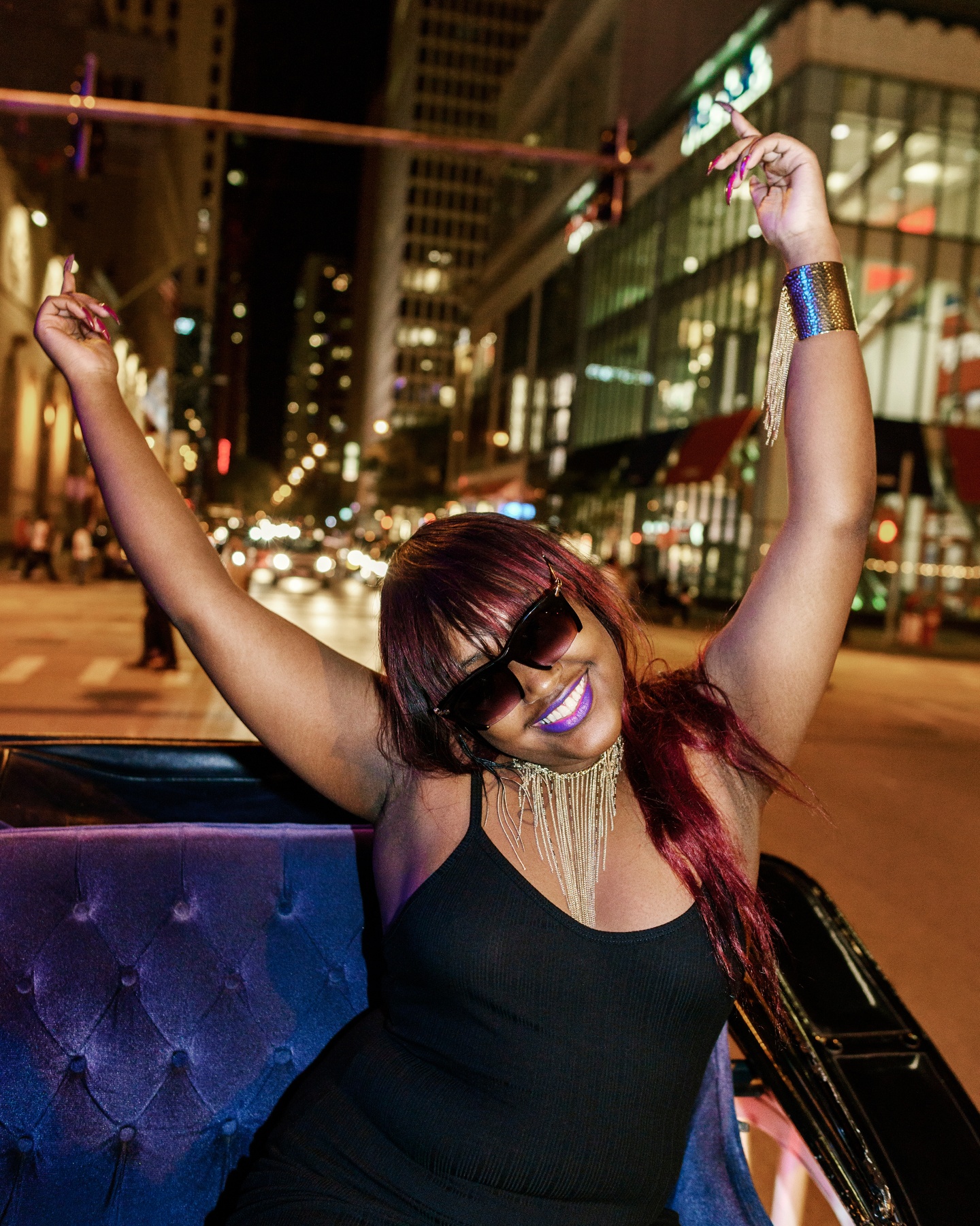 Still, Harris insists there's a disconnect between her recording persona and who she is in real life. She has an iPhone, but she only has seven contacts. She's known her best friend Adrian since they were 4 years old, and they talk all the time. If Harris is not with Adrian, then she's hanging out with her mom. "You can't catch me outside," she said, smirking. "I ain't got no friends."
Right now Harris is her own manager and creative director, coming up with every video treatment herself. She's unsigned, but hinted that she's been fielding some offers: "If the deal right, I'mma take it." Until then, she reinvests any money that comes from her music toward the growth of her career. "If I get an iTunes check, I take the money out and say, 'OK, with this money I'mma go shoot me this many videos, with this money I'm going to do this amount of studio sessions.' Everything is still on me." The previous day, she said, she cut eight new tracks in a single afternoon.
Harris's appeal can be traced back to the legacies of Joan Rivers and Lil Kim — strong, hilarious women who are unafraid to embrace campiness or to be open about their sex lives. But like any self-aware, creative young person who has experienced some degree of success, she's still learning how to process her notoriety. If you manage to catch her out of her house, you'll never see her eyes. "When I'm outside, I keep them glasses on cause I get emotional," she said with a super earnest grin. "Some people be like, 'I been watching you for three years and you inspire me and shit.' I be wanting to cry right there."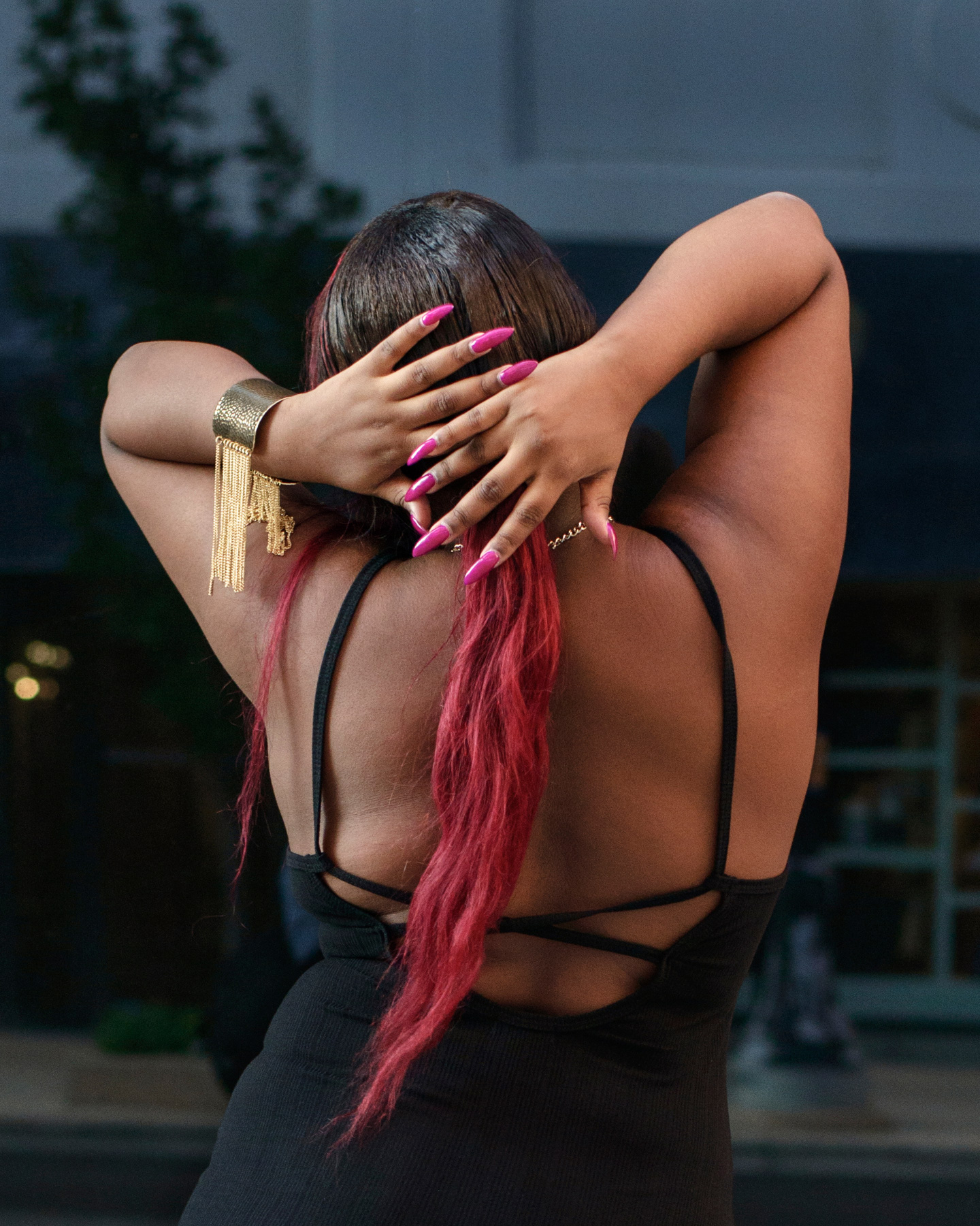 Watch CupcakKe's "Vagina" video:
From The Collection:
GEN F