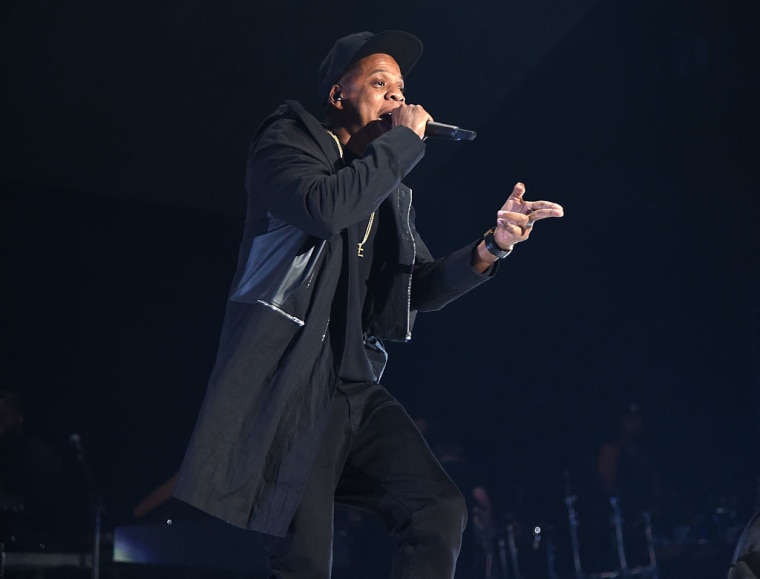 Update (10/4 10:10 a.m.): After being added to Apple Music on Monday, Jay Z's The Blueprint vol. 1, 2, and 2.1 have been removed from the service once again. A source close to the situation tells The FADER that the three albums were not supposed to be made available on Apple Music.
After acquiring TIDAL in 2015, Jay Z took measures to keep his own music catalogue relatively exclusive to the service. In March, it was reported that Jay Z's The Blueprint series had been removed from Spotify and Apple Music. Now, it seems that The Blueprint volumes 1, 2, and 2.1 have returned to Apple Music, as Complex points out.
Reports of Apple Music acquiring TIDAL began to circulate in June, but the rumors were debunked by Apple Music head Jimmy Iovine in an interview with Buzzfeed. "We're really running our own race," Iovine said in September. "We're not looking to acquire any streaming services."
As of this writing, Jay Z's Reasonable Doubt and The Blueprint 3 albums remain unavailable on Apple Music. Reasonable Doubt is currently available on U.K. Spotify. Listen to The Blueprint below via Apple Music.
Representatives for Apple Music and Spotify were not immediately available for comment.