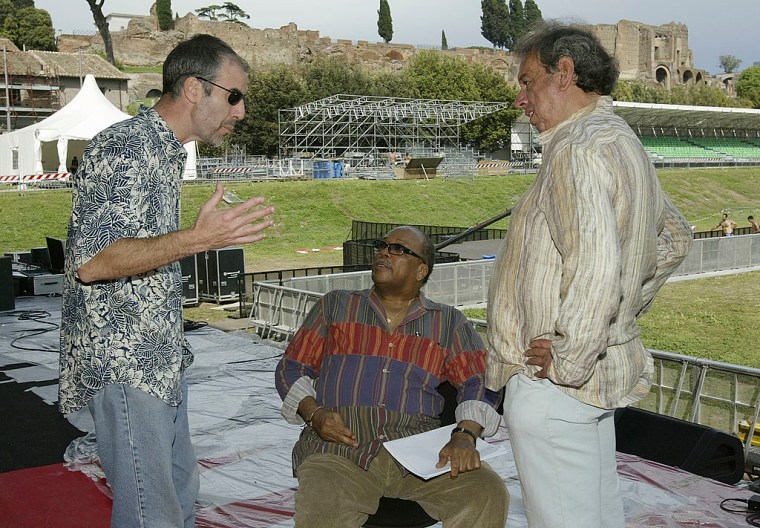 Rod Temperton, the British songwriter who penned hits for Michael Jackson, Herbie Hancock, and more, passed away at the age of 66 following a battle with cancer. Warner/Chappell CEO Jon Platt announced the news in a statement on Wednesday, adding, "His family is devastated and request total privacy,"
Temperton began his career as a keyboard player and songwriter for the disco group Heatwave, producing the group's well known hits "Boogie Nights" and "Always and Forever" during the 1970s. He left the group in 1978 to focus on his songwriting, and attracted the attention of Quincy Jones, who tapped Temperton to write for Michael Jackson's 1979 Off The Wall album. Temperton wrote three songs on the album, including the No. 1 hit "Rock With You." In 1982, Temperton contributed to Michael Jackson's Thriller album, writing the album's title track, "Baby Be Mine" and "The Lady in My Life."
After the news was reported on Wednesday, musicians of all generations shared their condolences and remembered Temperton's prolific legacy.
Rest In Peace to legendary songwriter and producer Rod Temperton; the star of a story we'll always tell.

— Phonte (@phontigallo) October 5, 2016
Sad to hear about the passing of Rod Temperton, a great British songwriter who gave us so much great music. R.I.P

— Boy George (@BoyGeorge) October 5, 2016