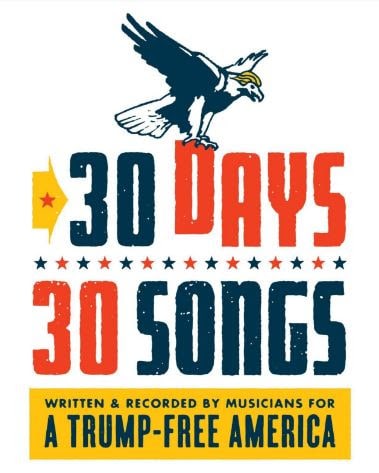 As the presidential election nears, Death Cab For Cutie, Thao Nguyen, clipping., and more have joined author Dave Eggers for the "30 Days, 30 Songs" project as a statement against Donald Trump. The project kicks off today with Death Cab For Cutie's "Million Dollar Loan."
"Lyrically, 'Million Dollar Loan' deals with a particularly tone deaf moment in Donald Trump's ascent to the Republican nomination," Death Cab frontman Ben Gibbard said in a press release. "While campaigning in New Hampshire last year, he attempted to cast himself as a self-made man by claiming he built his fortune with just a 'small loan of a million dollars' from his father. Not only has this statement been proven to be wildly untrue, he was so flippant about it. It truly disgusted me."
Eggers started the project after attending a Trump rally in Sacramento for The Guardian. "While the audience was waiting for Trump to appear, I was pretty surprised to hear music by Bruce Springsteen, Elton John and Queen," Eggers continues. "None of these musicians support Trump, of course, so it occurred to me that this election would benefit from the timely resurrection of the political protest song."
Listen to Death Cab For Cutie's "Million Dollar Loan" on Spotify below and purchase the song via iTunes.