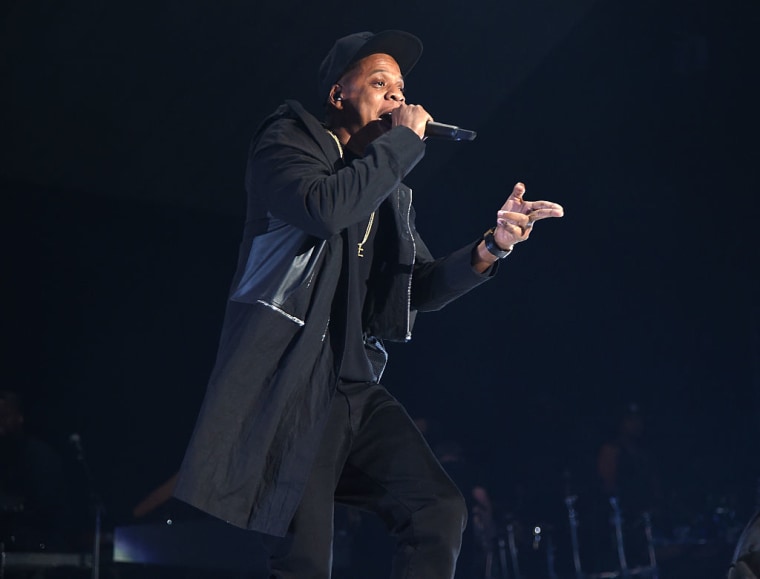 Jay Z will host a special concert in Cleveland,Ohio for Hillary Clinton aimed at young black voters in the crucial swing state, Buzzfeed reports. Hillary Clinton has consistently trailed Donald Trump in Ohio, a state that has predicted the winner of every presidential election since 1964.
During a recent press conference in New York City, Jay Z responded to a question from The FADER, regarding which candidate he felt would best continue President Obama's reforms of the criminal justice system: "It's not a political issue, it's a human issue. I would hope that any human being, that that's the right thing to do." The Brooklyn native has been outspoken on police violence in the past, a critical issue in this election. He addressed the killings of Alton Sterling and Philando Castile in a recent track entitled "Spiritual."
According to Buzzfeed, senior Democrats have indicated that the concert is one of the last major events in a concerted push to mobilize young black voters, a key demographic in Barack Obama's wins in 2008 and 2012.
Representatives for Jay Z and Hillary Clinton were not immediately available for comment.
Update (10/25 10:03 a.m.): Jay Z's Ohio concert for Hillary Clinton will be held on Friday, November 4, Stereogum reports. "Tickets will be distributed on a first-come, first-served basis near the Cuyahoga County Board of elections at 3030 Euclid Avenue from Friday, 10/28 to Sunday, 10/30, and beginning on Monday, 10/31 at Hillary for Ohio campaign offices," according to a press release.
In response to a request for comment from The FADER, a Clinton aide confirmed, on background, "Jay Z will perform at a GOTV concert supporting Hillary Clinton in Cleveland prior to Election Day." Visit Hillary Clinton's website to learn more about ticket availability for the event.