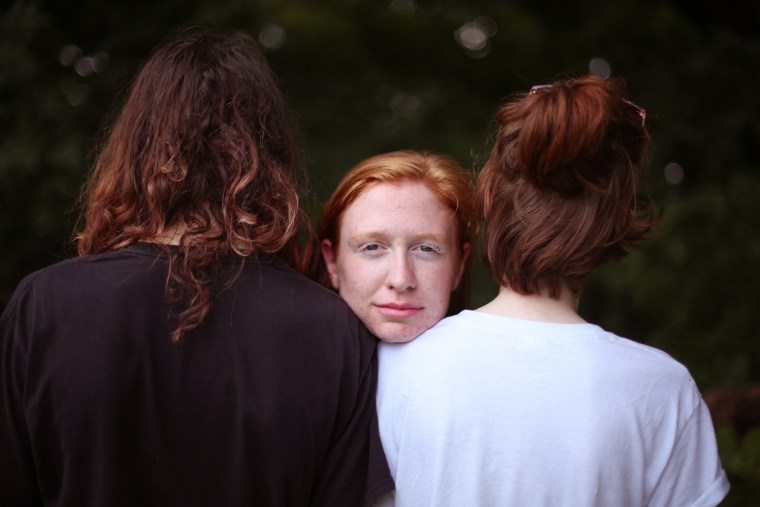 Gobbinjr is the username-like alias of New York artist Emma Witmer, and vom night is her very promising new EP. Built from toy-store synths and Witmer's youthful inflection, it's a deceptively bruised collection of songs, on which Witmer's conflicted imagination basically comes to life. I just want to be a firefly/ I just wish the human race would die, already, she sings on "firefly," the EP's closer, which buzzes with a twee dissonance. It's a bunch of sad daydreams all jumbled up, impressively linked by Witmer's clear-headed vision.
"A lot of the lyrics are things that I would feel far too vulnerable saying in conversation, especially those dealing with my self-esteem," Witmner told The FADER in an email. "I chose these songs to be on the EP because they all felt somewhat otherworldly to me, whether they were set in the ocean or outer space or in my own mind. Like those settings, these songs seem fantastical in theory but [are] much more sinister upon further review."
The EP comes with a cool mini-comic, deftly illustrated by Sophia Foster-Dimino. We've got a few preview pages below. "My approach was to listen to the album while sitting on a couch with my sketchbook, writing out lyrics that stuck with me and sketching any imagery that popped into my head," the artist explained via email. "I had a few sketches of a main character, I decided I wanted her to be a baker/pastry chef, and from there the story practically wrote itself."
You can pre-order vom night now. Here's a preview of the mini-comic, too: