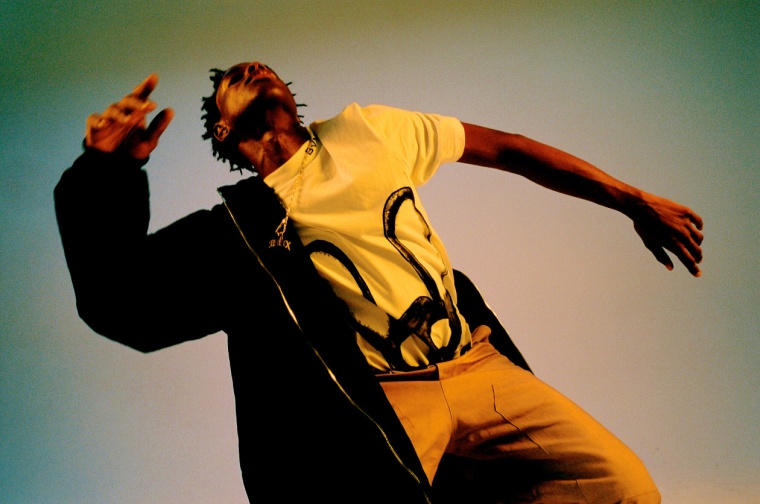 How did you first hear that Vine was ending?
I was on Twitter and see a whole bunch of Vines, like a whole bunch of my old Vines. I'm like, "Why are y'all sharing my old Vines? Y'all are crazy." Then I texted my friend like why are there a bunch of old Vines in my mentions. She was like, "Vine is dead." I said, "What?!" Then I saw on Twitter everybody was tweeting R.I.P. Vine and woo, woo, woo. I was like 'Get outta here!" I still don't even know where they said it was ending.
Did watching some of your old videos bring back memories?
Every last one of them videos, I remember exactly when I did it. And I remember like, when I posted this, and how people were reacting, all that type of stuff. I got dreads now, and I was scrolling through my Twitter mentions looking these videos and my hair was real short. I'm like, "Oh my goodness. Why are they sharing these videos. Y'all crazy." I lowkey did the same thing when I heard. I went on Vine and started looking back my old shit. Like, "Dang, I remember when I recorded this." I'm upset.
What appealed to you about Vine when you first got on there?
The fact that you only had six seconds to record. When I got on Vine, you couldn't save Vines and you couldn't upload Vines. It was just straight recording. The fact that people would just catch little stuff in the moment – it was just so hard. You couldn't edit nothing, you had to just make some funny stuff in the moment.
There would be times where I would just be on Vine scrolling, and then I'd catch myself on Vine for like three hours. Like, "where'd the time go?" But it would be genuinely funny stuff. It was great.
Why do you think Vine fell off?
All the other apps. When Instagram got video, and it was 15 seconds. I had like 10,000 followers on Vine at that time and maybe a little bit more on Instagram. When that happened, I was like, "What do I need to make Vines for? I can make Instagram videos and they're longer." Compared to the six seconds and the 15 seconds, Vine was deaded. But something about the six seconds just makes it so hard, so I decided to stay with Vine.
What are you favorite memories from your days on Vine?
The first video that made me poppin'- the one at the gas station. Everybody used to refer to me as "that boy that dance at the gas station." I'd literally go down the street and make Vines where I would be dancing at the gas station. Really, I saw this white boy – he made a video of him dancing at the gas station and it was hard. When I made that first Vine, it was really to put my friend on. I had my white boy friend with me, and I literally taught him how to do the South Dallas Swag dance. It took me like 30 minutes. Boom. I taught him at the crib, and we were like, "We finna make that Vine over again. You white. We finna go to the gas station, you finna dance to this song." Boom.
So we went to the gas station. I recorded him dancing to "Plug Snitchin" by Young Nation. I put it on my Vine, but it really didn't do nothing. Then, at a later part in the song, I was like, "Oh snap! I know this part coming up. Catch this real quick." He caught the right part, and I made that video. It looped perfectly and everything – perfect timing. We chillin' – it's like 30 minutes later – I open up the app again, and I see my video going crazy. It had 400 or 500 likes or reVines. I had never seen no numbers like that. I had no intention of recording a video, but it just went crazy. So, I kept going back to the gas station.
What were some of your favorite accounts that you followed?
Famous Los! He used to make hella funny Vines. Damn, it's been so long since I've been on Vine. There was this girl named Deanna Ward. She used to make Vines of her little brother. Her little brother would always be tweaking. I would be dead at that. Then you had DC Young Fly and Moneybagg Mafia, Leek0 and all the Chicago Viners, Summerella, The New Orleans #BlankRanked Viners, Jay Versace, and cedrick66. Bruh was so funny. Probably the funniest man on Vine but so underrated.
There's a handful of them, I just can't think right now. Damn, Vine is really ending. I still got the app on my phone. I don't click on it but it's still there. Like, this is the app that set it off. Now that it's finna be over with, I'm about to get on Vine and scroll like I used to.
What do you think is the future of online dance trends without Vine?
I be seeing people on Instagram, YouTube, and Twitter with it. Ever since Twitter got video, everybody uploads their videos on Twitter. I always see videos on Instagram. So they're gonna hold it down, and YouTube. I'll still be uploading videos on YouTube and stuff like that.
Vine had everybody lit. Even me. That's where it started. I had been making videos on YouTube but it really wasn't poppin' until Vine. It done transformed regular people into stars. People saw me like, "That's the dude that be dancing at the gas station." If I didn't have Vine I probably would be in the same spot, on YouTube, with only a few hundred views.
Watch SheLovesMeechie and TheRealYvngQuan dance to Lil Yachty's "Good Day."