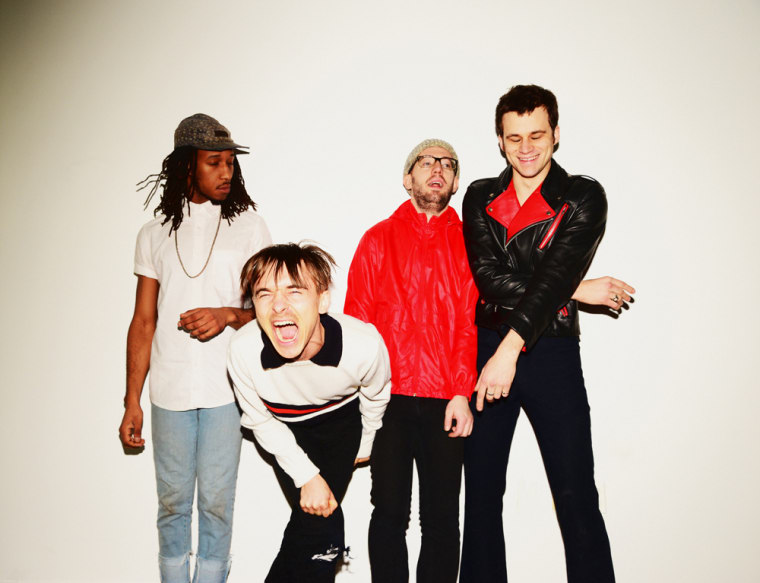 When Rubblebucket's Alex Toth was meditating on a silent retreat in Quebec, he started thinking about the time before birth. With his new band, Alexander F, he wrote a raucous song called "Swimmers," premiering today, that tries to remember when we were all just swimming around in daddy's balls. It's a loud, proud, ecstatic anthem for the weirdness that is being alive and human.
"This song plays on the hidden nostalgia for things we can't possibly remember (like being in our mother's womb) but are fundamental to who we are," Toth wrote to The FADER over email. "It's inspired by Alan Watt's explanation of the 'dark mystery' of the Tao and of the inconceivability we're confronted with when we try to go to the memory in our brain of before we were born. According to the Tao Te Ching, all life — including all ideas and impulses that pop into our head — spring out of this mysterious nothingness."
"Swimmers" is the first single off Alexander F's self-titled first album, which features Perfect Pussy's Shaun Sutkus, Here We Go Magic's Brian Betancourt, Delicate Steve's Steve Marion, and more, and will be out February 10 on So Sensation Records. Listen below.