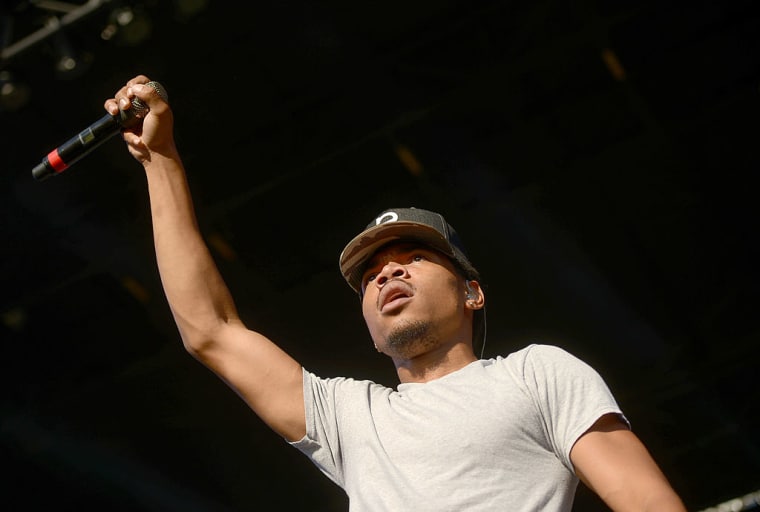 With Election Day less than a week away, Chance The Rapper has announced a free concert in his hometown of Chicago to encourage young voters to hit the polls, Billboard reports. The concert takes place on November 7, the day before the presidential election, and is in being produced by Chance's SocialWorks nonprofit and Virgin Hotels, where the concert will take place.
"This election is very important, a chance for new leaders and new opportunities to emerge, to give everyone a voice in the democratic process and encourage people to vote, both locally and nationally," Chance wrote in a press release, according to Billboard.
Chance previously partnered with the NAACP to bring voter registration to his Magnificent Coloring World tour. Chance and SocialWorks will lead the crowd to the nearest polling station after the conclusion of the concert.