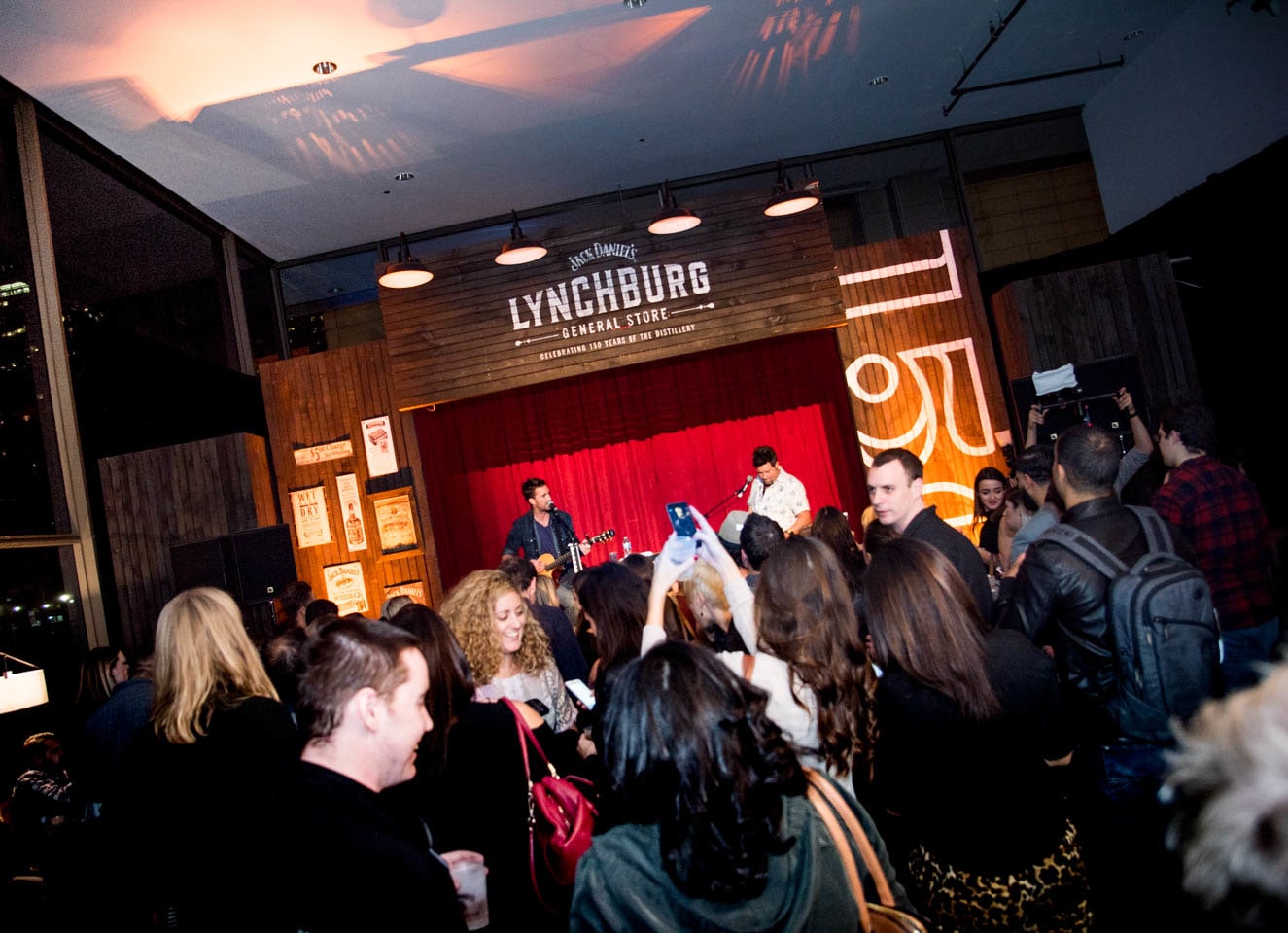 On a recent Wednesday night, guests crossed the Chicago River at Michigan Ave and made their way through a glass revolving door into an old-time Tennessee general store. By day, the Lynchburg pop-up offers baked goods and barber shop haircuts, but that evening it was a modern, rustic saloon, designed in honor of Jack Daniel's 150th birthday.
Amid vintage Jack adverts, moonshine jugs, and guitar amps, the party guests — decked out in denim and plaid — sipped a Jack Daniel's cocktail and mingled to a Midwest-friendly mix of strummy guitar classics. But by the time Nashville's Jake Owen took the stage, even those Chicagoans covertly streaming the baseball game put down their phones to listen.
Owen worked his way through hip-hop, rock and jazz covers — often deftly working the birthday brand into his lyrics with charm — before turning to his own songbook. The highlight of the set? Probably Owen's own "That American Country Love Song," with a title that might as well have been describing the Lynchburg pop-up's homey vibe. Mid-set, even Owens admitted he was rooting for the home team. And when his on-stage check-in confirmed Chicago was winning a the bottom of the 7th, the crowd cheered. This is what the evening looked like.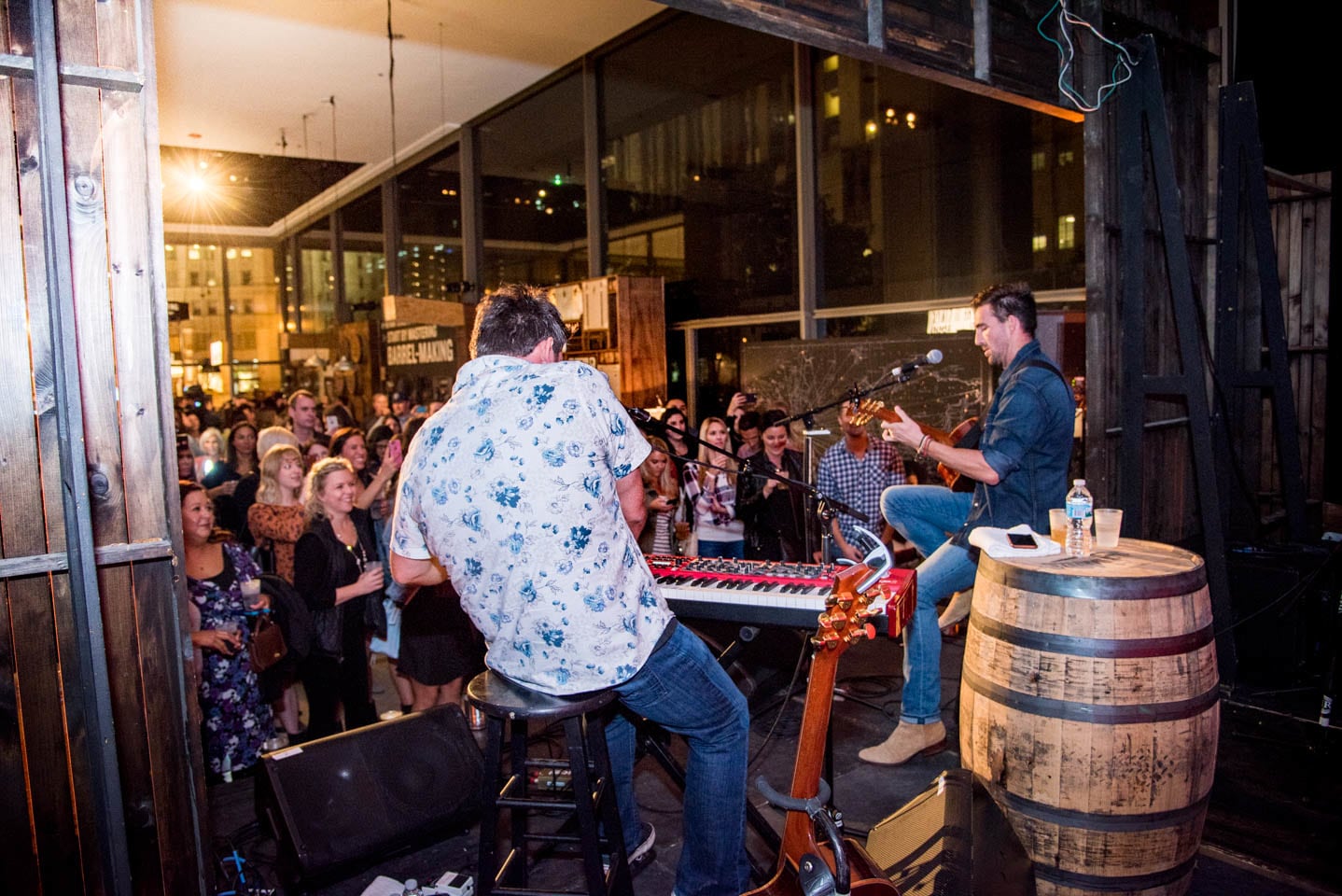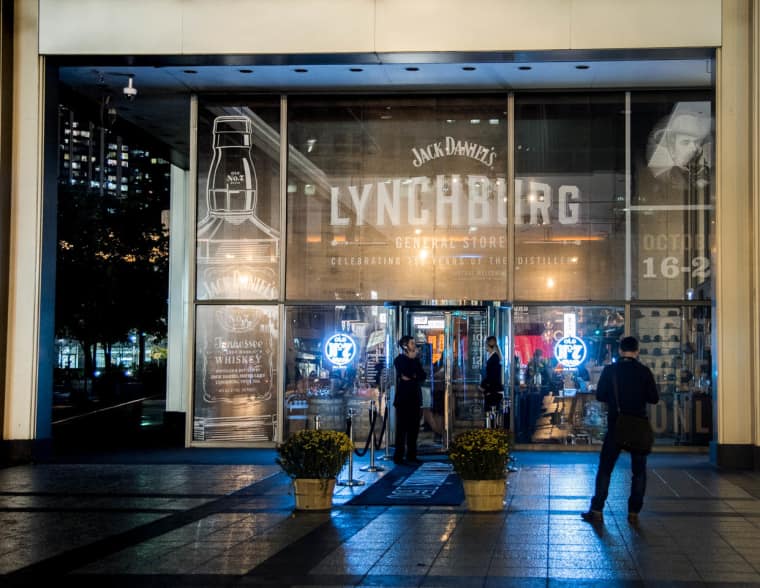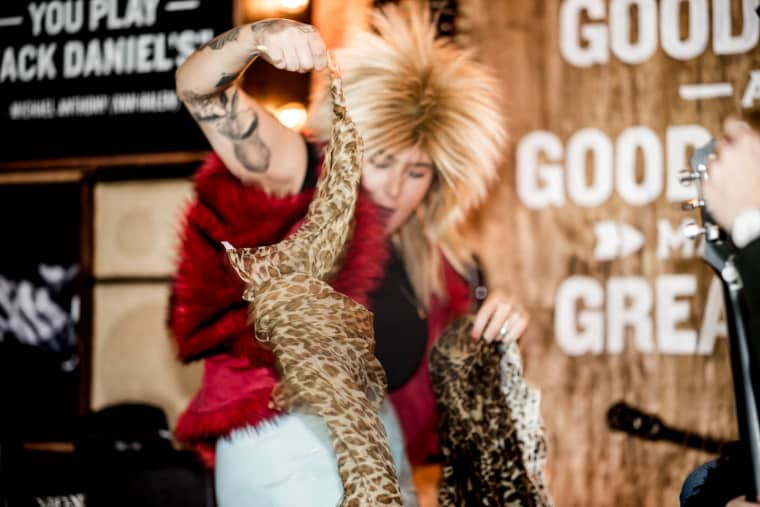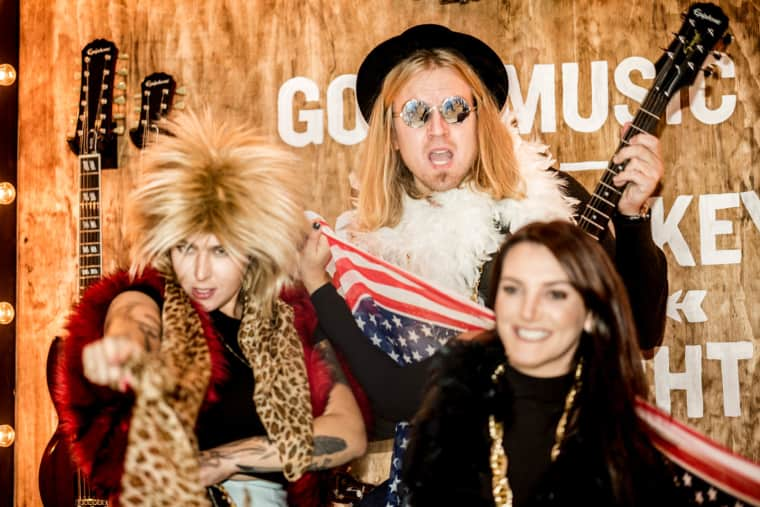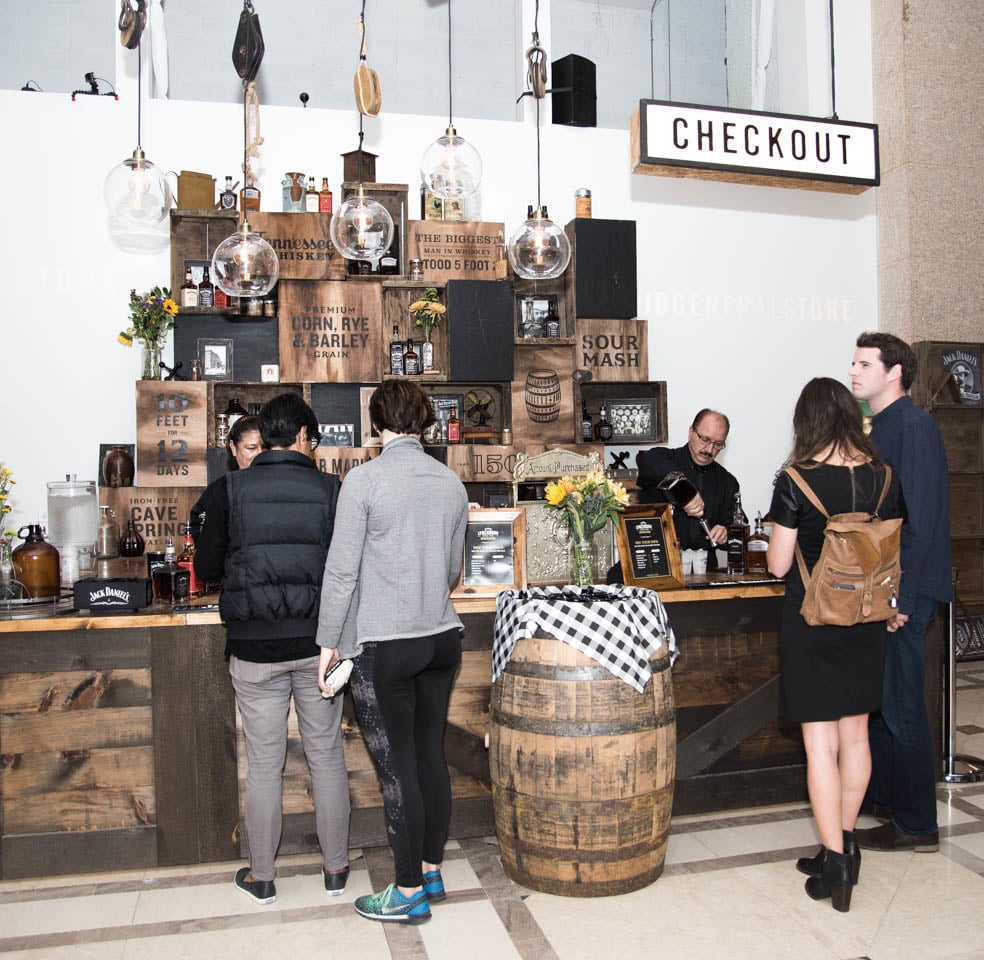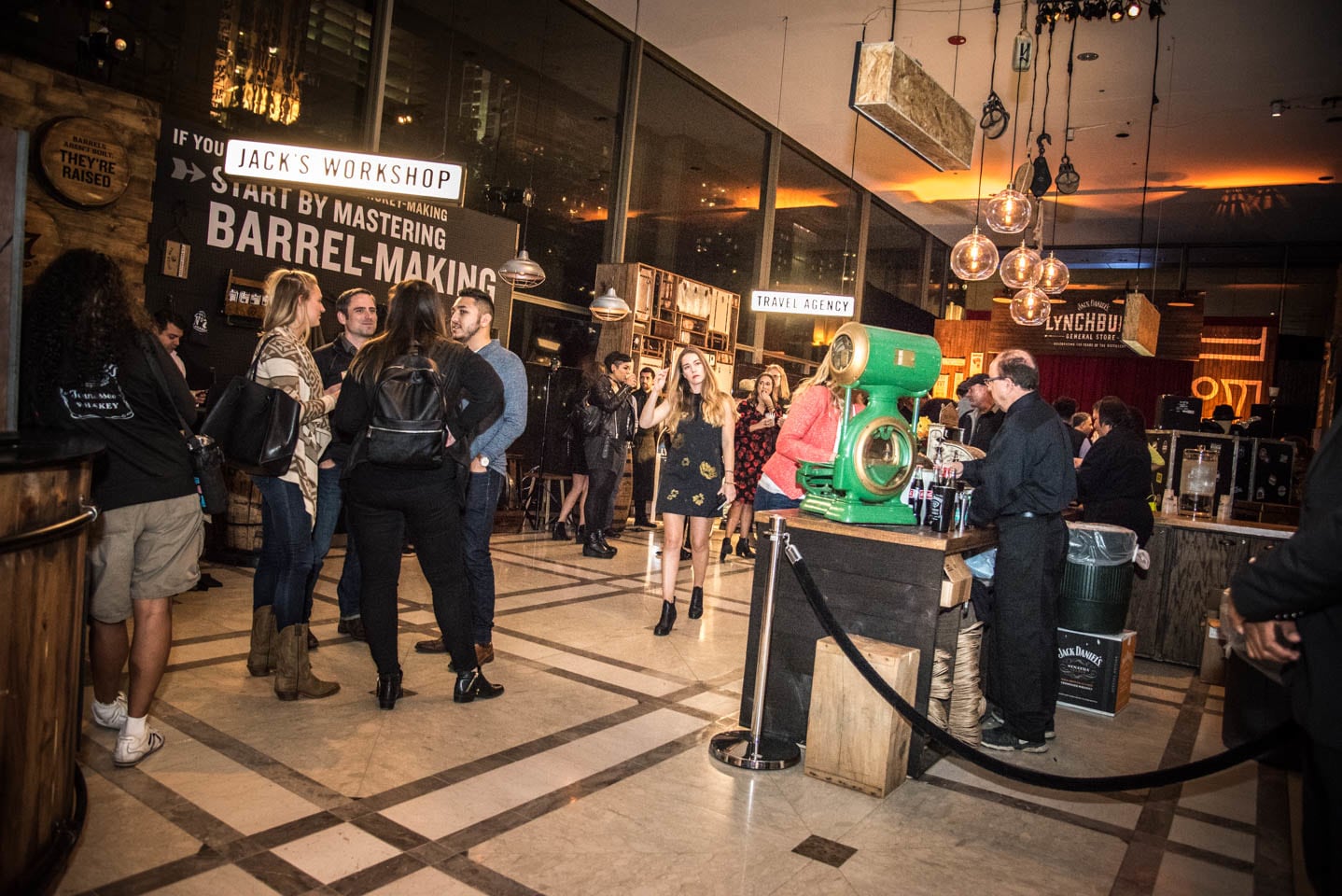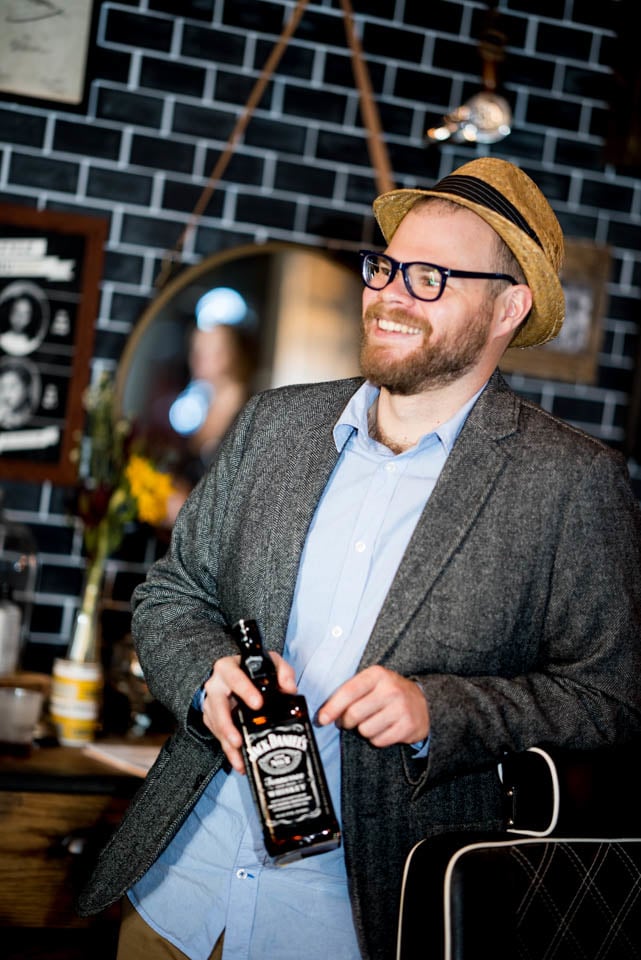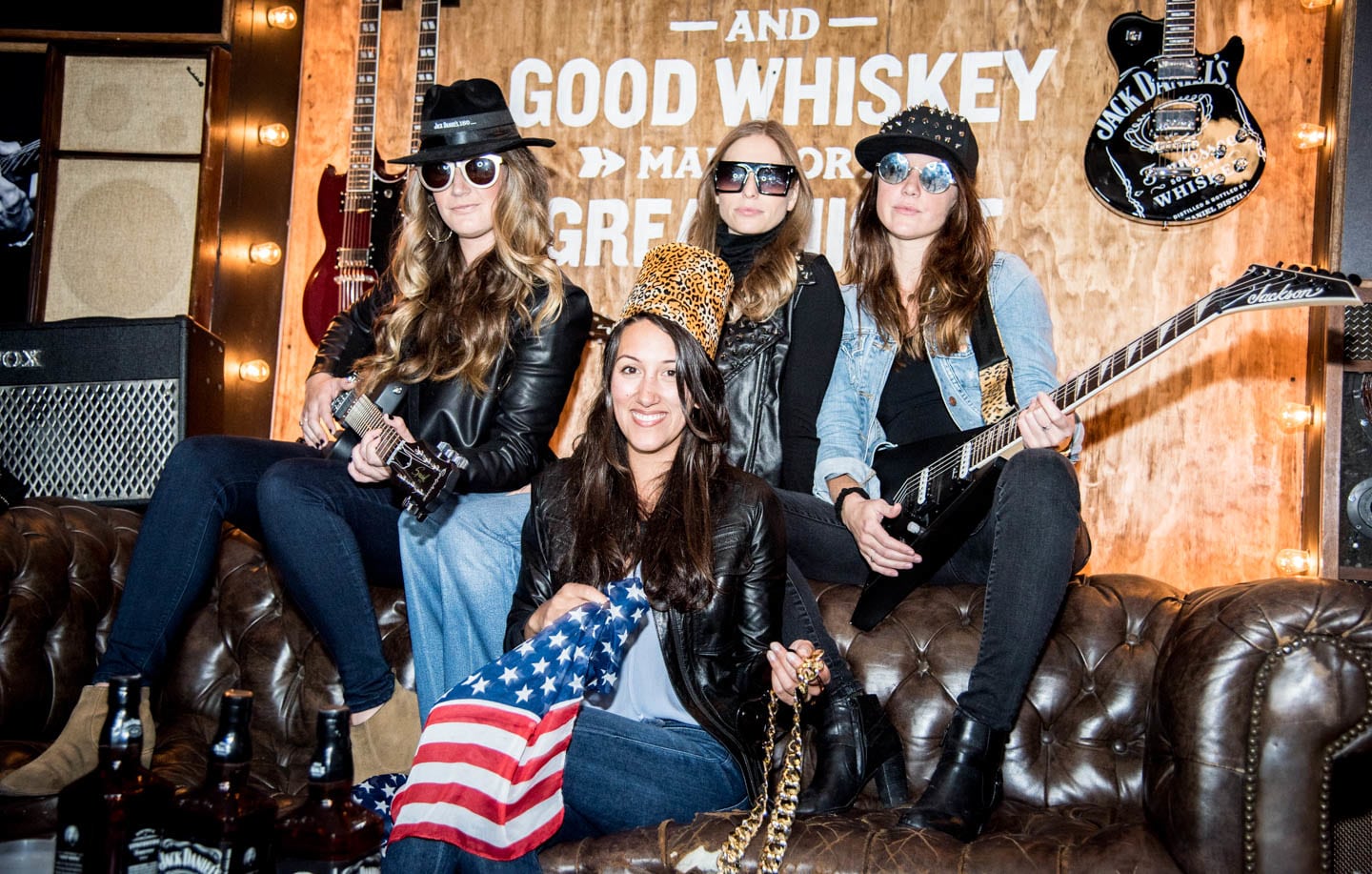 Live Freely. Drink Responsibly.
Tennessee Whiskey 40% ABV, Jack Daniel's Distillery, Lynchburg TN. Jack Daniel's and Old No. 7 are registered trademarks. ©2016 Jack Daniel's. All Rights Reserved.